The cheapest car insurance company in Visalia depends on your coverage and driver profile. The most affordable overall and for drivers with speeding tickets is Esurance. GEICO is the cheapest for state minimum coverage.
The cheapest for military families could be USAA.
MoneyGeek balanced affordability and customer service and found that AAA is the best car insurer in Visalia.
best
auto insurance
Visalia
2023
The Cheapest and Best Car Insurance in Visalia
The Cheapest Car Insurance Companies in Visalia
On average, the most affordable car insurance companies in Visalia for a full coverage policy are:
Esurance: $869 per year
Progressive: $934 per year
Esurance coverage, which is the cheapest option in the city, is approximately 75.3% less expensive than similar coverage from the most expensive option, Farmers. A full coverage policy includes comprehensive and collision insurance. Premiums may vary depending on the liability insurance limits you choose.
Cheapest Car Insurance in Visalia
Full Coverage 100/300/100
Per MoneyGeek's methodology, the average rates collected are for a 40-year-old male driver in Visalia with a full coverage policy.
Full auto insurance coverage adds comprehensive and collision to the state minimum coverage requirements. While it tends to be more expensive than minimum coverage, it protects you against the cost of damage to your vehicle.
Comprehensive Insurance: Covers damages caused by certain incidents like vandalism, theft and those that are weather-related.
Collision Insurance: Covers damages due to collision with another object or vehicle.
Full coverage may not be necessary if you have an older car, especially if your insurance costs are higher than the car is worth. In this case, you may want to opt for liability-only or state minimum car insurance in Visalia.
Compare Car Insurance Rates in Visalia
Ensure you're getting the best rate for your car insurance. Compare quotes from the top insurance companies.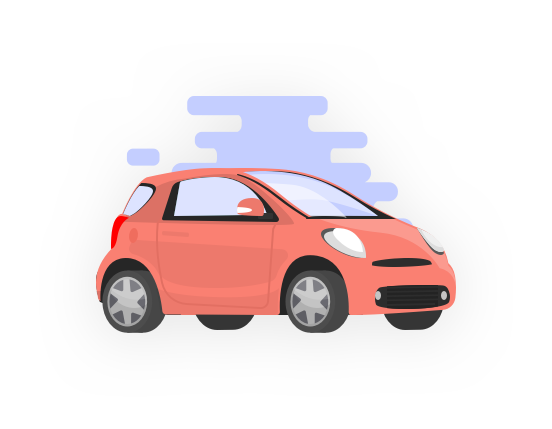 Cheapest Car Insurance in Visalia for Minimum Coverage
Generally, the cheapest insurance you can buy in Visalia is a minimum coverage policy. On average, the two most affordable options in the city are:
GEICO: $410 per year
Progressive: $413 per year
USAA has the cheapest average rate of $399 per year but was excluded from the rankings because only military families can buy USAA policies.
The most expensive policy from Farmers costs roughly $388 more than a policy from GEICO. Drivers looking for cheap car insurance in Visalia can get minimum coverage to save on monthly bills. However, they risk not being fully covered because this does not include comprehensive and collision insurance and tends to have low levels of liability coverage. You can toggle the table below to compare how rates may change.
Cheapest Minimum Liability Car Insurance in Visalia
The cheapest insurance for Visalia drivers is a policy that only meets California's minimum car insurance. However, you will only have 15/30/5 liability coverage limits. That means you may end up paying more out of pocket after an accident.
For example, if the total medical expenses for an accident you cause is $50,000, your insurer will only cover $30,000. You will pay the remaining $20,000 out of pocket.
California Minimum Liability Requirements
Item

Description

Bodily Injury and Property Damage

$15,000 per person, $30,000 per accident and $5,000 for property damage. A more protective level is 100/300/100.
Cheapest Car Insurance in Visalia if You Have Driving Violations
Driving violations like DUI, at-fault accidents and speeding can lead to more expensive car insurance in Visalia. MoneyGeek found the most affordable option depending on the type of violation.
On average, the following companies offer the cheapest rates for certain violations:
Cheapest after a ticket: Esurance at $1,095 per year
Cheapest after an at-fault accident: Esurance at $1,346 per year
Cheapest after a DUI: Mercury at $1,977 per year
Drivers with poor records can improve their records over time to get more affordable insurance rates. In the meantime, the best way to find cheap car insurance for drivers with bad records is to shop around.
Cheapest Car Insurance in Visalia With a Violation
Average Cost of Car Insurance in Visalia
The average car insurance rate in Visalia is $1,189 per year. This is lower than the average rates on the state and national levels. Visalia drivers typically pay 16.8% less than the state annual average and 16.5% cheaper than the average cost of car insurance in the United States.
Personalized Quotes to Get You the Cheapest Car Insurance in Visalia
Insurance providers calculate car insurance quotes in Visalia based on several factors, including car make and model, coverage level, age, gender and location. By comparing personalized quotes regularly, you can find the most affordable and suitable policy as your circumstances change.
Compare Car Insurance Rates in Visalia
Ensure you're getting the best rate for your car insurance. Compare quotes from the top insurance companies.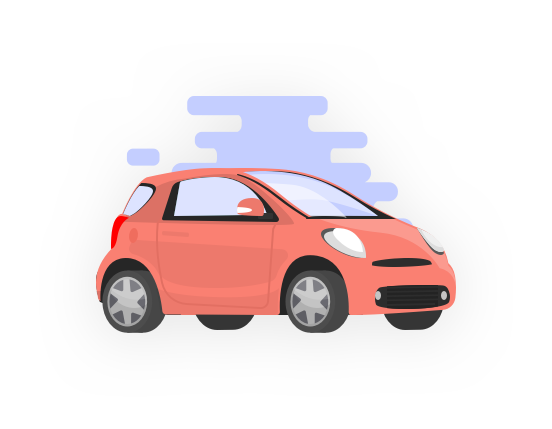 The Best Car Insurance Companies in Visalia
MoneyGeek collected quotes from multiple providers to find the best car insurance providers based on average rates, claims ratings and user satisfaction. In Visalia, California, the best car insurance companies are the following:
Esurance: MoneyGeek score of 92 out of 100
GEICO: MoneyGeek score of 85 out of 100
USAA received 88 out of 100, making it the second-best car insurance in CA for military members. However, it was excluded from the rankings because of its limited availability.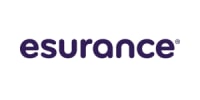 Geek Quick Take
Esurance had near-perfect affordability scores, with policies averaging around $869 per year for Visalia drivers. It also had above-average scores on satisfaction, but it scored below-average on claims. Custom parts coverage is one of its rare offerings.
More About Esurance
Esurance policyholders in Visalia have the option of adding custom parts and aftermarket equipment upgrades to their policy. This covers up to $4,000 in coverage on all installments that were not originally included with your vehicle. Rideshare insurance is another unique offering that helps rideshare drivers save money on their comprehensive and collision deductibles.
Esurance also offers standard optional coverages like rental car and travel insurance in case you need a rental car while yours is being repaired, as well as roadside assistance, which includes mechanical labor, towing and gas and oil delivery services.
Read MoneyGeek's Esurance auto Insurance Review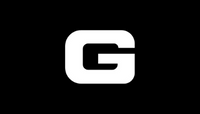 Geek Quick Take
GEICO earned above average scores on all satisfaction, claims and affordability criteria. The annual average cost of a policy in Visalia is $1,037 per year. Mechanical breakdown insurance is one of its unique coverage.
More About GEICO
GEICO's Mechanical Breakdown Insurance (MBI) is cheaper than a regular dealer extended warranty. Drivers in Visalia can opt to get this optional coverage, which insures all parts and systems. If you own a car for less than 15 months and have driven it for less than 15,000 miles, you may be eligible for this coverage.
On the other hand, if you are a good driver and have not had an accident in the last five years, you may be eligible for accident forgiveness. This prevents your insurance premiums from going up after your first accident. If you do not meet these requirements, you can purchase accident insurance as additional insurance.
Read MoneyGeek's GEICO auto Insurance Review










Average Cost of Car Insurance by Postal Code
Depending on where you live in Visalia, the cheapest car insurance may vary. This is because of differences in car theft incidents, accident statistics and other location-specific factors.
The cheapest neighborhood in Visalia, 93277, has an average car insurance rate of $1,176. That is $26 less than the average cost of insurance in 93291, the most expensive neighborhood.
Factors That Impact Insurance Costs in Visalia
In addition to individual driver needs and history, location-specific factors like the percentage of uninsured motorists and the rate of fatal accidents also contribute to car insurance rates in Visalia. How Visalia ranks compared to the 300 most populous cities in the United States can have a significant impact on premium costs.
Most Accidents With Fatalities
217th

/300
Most Car Thefts
248th

/300
Most Uninsured Motorists by State
12th

/50
Personal Injury Protection Required
No
Most Annual Rainfall
57th

/300
Most Rainy Days
82nd

/300
About Mark Fitzpatrick
---
---