Compare the Cheapest Car Insurance Quotes in Concord, CA
Concord's average car insurance cost is $1,288 per year, less than the state average of $1,429. Esurance provides the city's cheapest car insurance at an average of $1,016. Using MoneyGeek's data, you can compare quotes from multiple insurers for various coverage levels and driving history. Additionally, we've compiled a list of the best car insurance companies in Concord that balance both quality and cost.
REVIEW AUTO INSURANCE RATES
Ensure you're getting the best rate for your auto insurance. Compare quotes from the top insurance companies.
Advertising & Editorial Disclosure
Last Updated: 11/29/2022
Your driving profile and policy levels will determine if Esurance or another insurance company in Concord is the cheapest option for you. Progressive offers the cheapest state minimum policy, whereas Esurance offers the lowest price for drivers with tickets. Military families may get the cheapest quote from USAA. Likewise, MoneyGeek also assessed the insurers based on cost and customer service and rated AAA as the best auto insurance company in the city.
best
auto insurance
Concord
2022
The Cheapest and Best Car Insurance in Concord
The Cheapest Car Insurance Companies in Concord
The cheapest car insurance companies in Concord for drivers seeking full coverage insurance plans are:
Esurance: $1,016 per year
Progressive: $1,020 per year
Esurance's policy is $558 less expensive than Travelers, Concord's most expensive car insurance provider. A full coverage policy includes both comprehensive and collision insurance, in addition to the liability coverage limits required by the state law. However, your costs may vary based on the amount of liability insurance you choose.
Cheapest Car Insurance in Concord
Full Coverage 100/300/100
MoneyGeek's methodology evaluated the average insurance premiums based on a 40-year-old male driver with a full coverage insurance policy.
A full coverage insurance plan will cost extra since it covers the following two coverages in addition to liability insurance:
Comprehensive coverage: covers damages caused by non-accident–related catastrophes, including storms, fire, theft and vandalism
Collision coverage: covers losses and damages in the event of a collision with another vehicle or item
Purchasing only liability insurance or the state's bare minimum coverage may be the best financial decision if you own an older vehicle because the costs for comprehensive coverage may exceed the value of your automobile as a whole.
Compare Car Insurance Rates in Concord
Ensure you're getting the best rate for your car insurance. Compare quotes from the top insurance companies.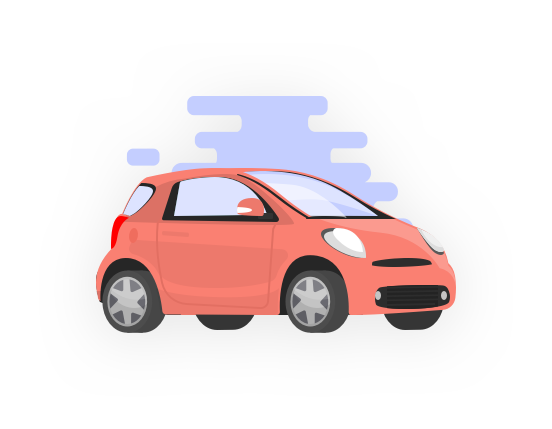 Cheapest Car Insurance in Concord for Minimum Coverage
The cheapest car insurance in Concord likely provides only the lowest level of coverage. The city's cheapest minimum liability insurance is offered by the following companies:
Progressive: $438 per year
GEICO: $451 per year
The cheapest insurance policies are those that offer the bare minimum in terms of protection. To be safe, make sure you have collision and comprehensive insurance in case of an accident.
Farmers insurance, the most expensive in the state, offers an annual rate of $749 and is $311 more expensive than Progressive's. USAA has the second-cheapest state minimum policy in the city at $450 per year, but it's only available to military personnel and their families.
Cheapest Minimum Liability Car Insurance in Concord
California law requires drivers to have a minimum of 15/30/5 liability insurance. This may be the cheapest insurance you may find in Concord and also the one that offers the least amount of protection.
This means that if you're in an accident that causes $10,000 in property damage to another driver and your insurance only pays out $5,000, the remaining $5,000 is your responsibility. Having a full coverage insurance plan can save you on heavy medical expenses.
California Minimum Liability Requirements
Item

Description

Bodily Injury and Property Damage

$15,000 per person, $30,000 per accident and $5,000 for property damage. A more protective level is 100/300/100.
Cheapest Car Insurance in Concord if You Have Driving Violations
Car insurance quotes in Concord might rise as a result of infractions, such as speeding, collisions with another vehicle or driving under the influence (DUI). Based on the most prevalent traffic infractions, the following are the city's lowest insurance premiums:
Cheapest after a ticket: Esurance, $1,286 per year
Cheapest after an at-fault accident: CSAA, $1,526 per year
Cheapest after a DUI: Mercury, $2,249 per year
For drivers who have received a speeding ticket, USAA offers the most affordable rate. However, only military personnel are eligible under the policy.
You can lower your insurance costs by keeping a clean driving record. In the meantime, you can shop for the best cheap auto insurance for drivers with poor driving records by comparing rates from multiple providers.
Cheapest Car Insurance in Concord With a Violation
Average Cost of Car Insurance in Concord
The average annual cost of car insurance in Concord is $1,288, which is less than the state and national averages. Concord drivers pay approximately 9.9% less than the state's average annual car insurance premium and 9.6% less than the national average.
Personalized Quotes to Get You the Cheapest Car Insurance in Concord
In Concord, insurance companies look at factors like the driver's gender, age, vehicle make and model and ZIP code to calculate car insurance quotes. Quotes can vary significantly depending on the insurer and the selected coverage levels so comparing quotes is important.
Compare Car Insurance Rates in Concord
Ensure you're getting the best rate for your car insurance. Compare quotes from the top insurance companies.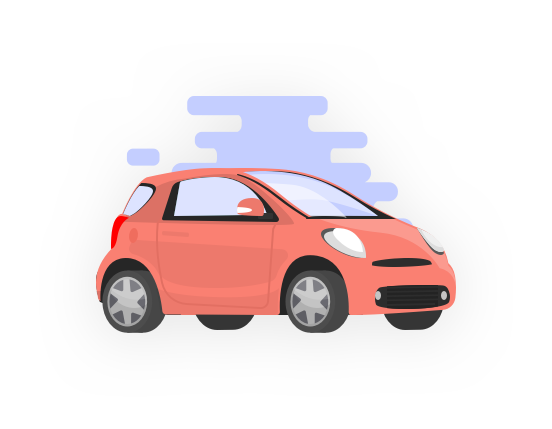 The Best Car Insurance Companies in Concord
MoneyGeek rated the best providers in Concord based on average rates, claims ratings, financial stability and user satisfaction. Based on this ranking, the following companies are the top two car insurance providers in Concord:
GEICO: 76.0 out of 100
State Farm: 71.8 out of 100
USAA was not included in our ranking because military members and their families are only eligible for its policies. However, it received a perfect MoneyGeek score, making it the best provider for current or former members of the military.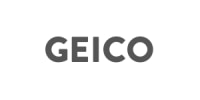 Geek Quick Take
GEICO received a perfect score for financial stability and high scores for claims and customer satisfaction. With an above-average yearly cost of $1,801 per year, the company earned an average to poor score for affordability. It offers a unique endorsement coverage for mechanical breakdown.
More About GEICO
Mechanical breakdown insurance from GEICO offers more coverage for less money than a conventional dealer extended warranty in Concord. It covers all parts and systems, rather than simply the ones covered by standard dealer warranties. Apart from that, GEICO's accident forgiveness ensures that your insurance rate will not increase as a result of your first at-fault accident. If you're over 21 and haven't had an accident in the last five years, you can buy accident forgiveness or earn it.
Read MoneyGeek's GEICO auto Insurance Review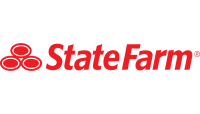 Geek Quick Take
State Farm received good scores in all categories, making it a well-rounded insurance provider. It offers rideshare insurance, a unique add-on coverage, and policies cost $1,924 per year.
More About State Farm
State Farm's rideshare insurance ensures all of the coverages included in your personal auto insurance policy, except for liability insurance, remain in effect when you match with or carry a rider. You may also opt-in for State Farm's roadside assistance, which will cover things like mechanical work for up to an hour at the location of the breakdown, towing services to a nearby repair shop, car removal if it is stuck on or near a public road and more.
Read MoneyGeek's State Farm auto Insurance Review
Average Cost of Car Insurance by Postal Code
The cost of auto insurance in Concord is also influenced by the insured's location. For example, variables such as automobile theft, accidents and natural disasters in a particular area can affect the car insurance rates. Taking this into account, we found that auto insurance prices are on average $97 lower in the 94521 ZIP code than they are in the 92879 ZIP code, which has the city's highest rate.
Factors That Impact Insurance Costs in Concord
In addition to individual driver needs and history, location-specific factors like the percentage of uninsured motorists and the rate of fatal accidents also contribute to car insurance rates in Concord. How Concord ranks compared to the 300 most populous cities in the United States can have a significant impact on premium costs.
Most Accidents With Fatalities
211th

/300
Most Car Thefts
262nd

/300
Most Uninsured Motorists by State
12th

/50
Personal Injury Protection Required
No
Most Annual Rainfall
194th

/300
Most Rainy Days
211th

/300
About the Author
---
---