Esurance is the cheapest insurer in Jurupa Valley, but driver profiles and coverage levels can change that. Esurance is the cheapest after a speeding ticket. Progressive is the cheapest for state minimum policies.
Those with military affiliations could save money with USAA. Based on our research, the best car insurance in Jurupa Valley that balances cost and service is Esurance.
best
auto insurance
Jurupa Valley
2023
The Cheapest and Best Car Insurance in Jurupa Valley
The Cheapest Car Insurance Companies in Jurupa Valley
For drivers seeking a full coverage policy, the top two car insurance companies in Jurupa Valley that offer the most affordable options are, on average:
Esurance: $982 per year
Progressive: $1,026 per year
You might benefit from USAA, which is the third-cheapest car insurance carrier at roughly $1,044 per year, if you have a military background or are a member of a military family.
The cheapest Esurance plan is around 63.3% cheaper than identical coverage from Farmers, the city's most expensive car insurance carrier. A full coverage policy includes both comprehensive and collision coverage. However, the amount of liability coverage you choose may affect the price.
Cheapest Car Insurance in Jurupa Valley
Full Coverage 100/300/100
In accordance with our methodology, MoneyGeek collected standard rates for a 40-year-old male driver in Jurupa Valley with full coverage insurance.
The cost of a full coverage policy is more than that of a minimum coverage policy, but it includes comprehensive and collision coverage in addition to the state's minimum liability and other coverages. It provides better protection against the cost of car damage.
Collision insurance: covers you in the event of a collision with another vehicle or a stationary object that causes property damage or medical expenditures
Comprehensive insurance: covers you for theft, hail, vandalism and other damages outside of accidents
If you have full coverage on an older automobile, you may end up paying more for insurance than the car is worth. To get the best prices, you might opt to go with liability-only insurance or even the state's minimum auto insurance.
Compare Car Insurance Rates in Jurupa Valley
Ensure you're getting the best rate for your car insurance. Compare quotes from the top insurance companies.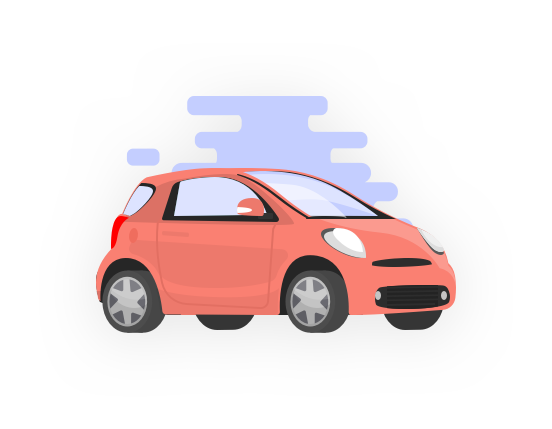 Cheapest Car Insurance in Jurupa Valley for Minimum Coverage
The most affordable option in Jurupa Valley is the state minimum coverage, but it is limited in terms of protection. On average, the following companies provide the lowest rates for this policy:
Progressive: $448 per year
AAA: $500 per year
USAA is also the best option if you're in the military or have served in the military because the average annual cost of its minimum coverage, $412, is the cheapest in the state.
Progressive offers the cheapest car insurance in Jurupa Valley for minimum coverage, which is about $365 cheaper than the most expensive option, Farmers. Since it does not include comprehensive and collision insurance, the minimum coverage provides a limited amount of coverage. Getting insurance for less money is possible, but there's a chance you won't be completely protected. This means that, eventually, you may have to pay a higher price.
Toggle the table below to determine how much it costs to have higher liability coverage.
Cheapest Minimum Liability Car Insurance in Jurupa Valley
You may pay the lowest monthly charge possible with a state minimum insurance in California, but it also provides the lowest level of protection. Minimum coverage includes bodily injury liability and property damage liability protection. It will lead to cost savings on your monthly bills, but if you have an accident, you may have to pay more out of cash.
For instance, if you cause an accident that has $50,000 in bodily injury costs and you only have the minimum coverage, you'll pay $20,000 out of pocket.
California Minimum Liability Requirements
Item

Description

Bodily Injury and Property Damage

$15,000 per person, $30,000 per accident and $5,000 for property damage. A more protective level is 100/300/100.
Cheapest Car Insurance in Jurupa Valley if You Have Driving Violations
If you have a bad driving record, your insurance premium can increase significantly. On average, here are your cheapest options if you have driving regulations:
Cheapest after a ticket: Esurance at $1,242 per year
Cheapest after an at-fault accident: Esurance at $1,536 per year
Cheapest after a DUI: Mercury at $2,056 per year
The cheapest insurance for drivers with a speeding ticket is $1,140 per year from USAA. However, it is only available if you have a background in the military.
You can reduce your premiums by improving your driving record. The process, however, can take time. In the interim, it's a good idea to shop around to see which is the best cheap car insurance company after an accident or a ticket.
Cheapest Car Insurance in Jurupa Valley With a Violation
Average Cost of Car Insurance in Jurupa Valley
The average cost of car insurance in California is $1,429. The cost of premium in Jurupa Valley is about $1,331 per year, which is 6.9% less than the state's average. Jurupa Valley's rate is also 6.5% cheaper than the national average, which is $1,424 per year.
Personalized Quotes to Get You the Cheapest Car Insurance in Jurupa Valley
Your insurer will evaluate and decide your car insurance quotes in Jurupa Valley based on several factors, including your age, driving record and the amount of coverage you want. As a result, it's critical to research customized quotes that fit your profile on a regular basis. By comparing personalized quotes from multiple companies, you can also find out if you are qualified for discounts.
Compare Car Insurance Rates in Jurupa Valley
Ensure you're getting the best rate for your car insurance. Compare quotes from the top insurance companies.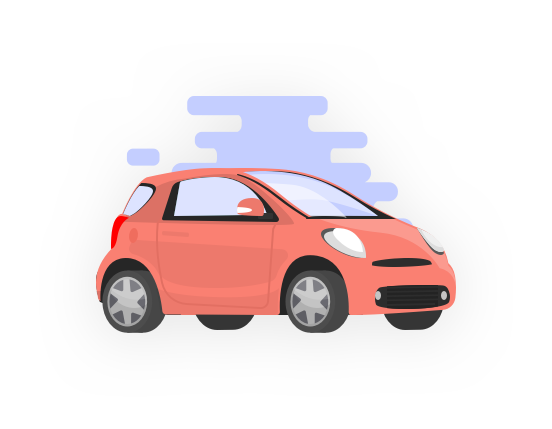 The Best Car Insurance Companies in Jurupa Valley
MoneyGeek's research found the top auto insurance companies in Jurupa Valley based on claims scores, average rates and user satisfaction ratings. Overall, the best auto insurance providers in the city are:
Esurance: MoneyGeek score of 90 out of 100
AAA: MoneyGeek score of 87 out of 100
MoneyGeek gave USAA a score of 93 out of 100, making it the second-best car insurance company in California for current and former military personnel. We excluded USAA from our analysis since it is exclusive.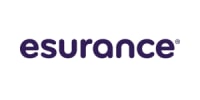 Geek Quick Take
Esurance garnered high ratings in affordability but received an average score in claims. A full coverage Esurance policy costs approximately $982 per year. You can get coverage for custom parts, which is a unique add-on to your policy.
More About Esurance
Custom parts coverage protects any upgrades you add to your vehicle, even if they aren't factory-installed. Esurance policyholders can purchase a limit of up to $4,000. Esurance also offers gap insurance and rideshare insurance. With gap insurance, you can receive up to 25% more than your car's cash value to help cover a car loan. Rideshare insurance protects against any gaps between your personal policy and your add-on rideshare coverage.
Read MoneyGeek's Esurance auto Insurance Review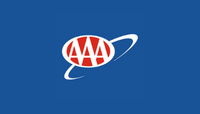 Geek Quick Take
AAA received a perfect score in claims and a high user satisfaction score. With AAA, drivers can get identity theft coverage, a rare add-on among insurers. A full coverage AAA policy costs around $1,137 per year.
More About AAA
Unlike many insurance companies, AAA includes identity theft monitoring in your membership. AAA also offers two commonly available add-on coverages, roadside assistance and car rental reimbursement. Roadside assistance covers services for fuel delivery, vehicle lockout and trip continuation. Car rental reimbursement protects against costs for car rental and transportation if your car isn't drivable or is in a repair shop after a covered damage.
Read MoneyGeek's AAA auto Insurance Review










Average Cost of Car Insurance by Postal Code
When determining car insurance premiums, insurance companies often use your ZIP code to evaluate the amount of risk in your area. When it comes to car insurance in California, there are higher rates in areas where vandalism and auto theft are common. It's the same in densely populated places as well. Using postal codes, you may compare car insurance quotes in California. In the case of Jurupa Valley, however, the annual cost is $1,331 for all ZIP codes.
Factors That Impact Insurance Costs in Jurupa Valley
In addition to individual driver needs and history, location-specific factors like the percentage of uninsured motorists and the rate of car thefts also contribute to car insurance rates in Jurupa Valley. How Jurupa Valley ranks compared to the 300 most populous cities in the United States can have a significant impact on premium costs.
Most Accidents With Fatalities
303rd

/300
Most Car Thefts
286th

/300
Most Uninsured Motorists by State
12th

/50
Personal Injury Protection Required
No
Most Annual Rainfall
271st

/300
Most Rainy Days
260th

/300
About Mark Fitzpatrick
---
---