Cheapest Car Insurance for Teens 2023
---
Compare Rates and Save on Car Insurance
By Mark Fitzpatrick, Content Director
Fact Checked
By Mark Friedlander, Insurance Information Institute, Director, Corporate Communications, Insurance Information Institute
Nationwide and GEICO offer the cheapest full coverage family car insurance policy for teen drivers. However, on an individual policy, teen drivers can find the most affordable average rates with State Farm.
An individual teen policy costs $4,866 per year on average, while adding a teen to a family policy averages $3,048 annually. The teen's gender also influences the rate; male teens are generally 13% more expensive to insure than females, largely because they are statistically more likely to engage in risky driving behavior.
Cheapest
Car Insurance
For Teens
2023
Cheapest Car Insurance For Teens
For families with 16- to 17-year-old drivers, opting for a family car insurance policy is a wise choice. It streamlines coverage and generally saves money with a single, comprehensive plan.
Car choice and driving behavior influence teen insurance premiums, with safe, inexpensive vehicles and defensive driving courses potentially reducing costs.
Numerous discounts are available for teen drivers, including good student and telematics-based discounts — shopping around will help you find the best deal.
Cheapest Car Insurance for Teens
MoneyGeek found that Nationwide and GEICO are the cheapest options on average for families looking to add a teen to a car insurance policy. However, the cheapest options could change depending on the teen driver's age and state.
Teen drivers typically face the highest car insurance premiums compared to other age groups. Their relative inexperience on the road, coupled with statistics showing they are more prone to accidents, classifies them as high-risk for insurers.
Opting for a family car insurance policy is generally more cost-effective than securing individual coverage for a teenager. Insurance companies often offer multi-car and multi-driver discounts, which can substantially lower the overall premium — adding a teen to a family policy could result in a 10-20% discount on the total cost. This bundled approach also simplifies management, as there's only one renewal date and one premium payment to remember.
Cheapest Car Insurance for 16-Year-Old Teens
The cheapest car insurance companies for 16-year-old drivers are:
On a family policy: Nationwide ($2,718 annually)
On an individual policy: State Farm ($3,732 annually)
Car insurance for 16-year-olds is often more expensive due to their limited driving experience and higher risk profile. However, there are ways to manage these costs. Families can add 16-year-olds to their existing policies for discounts or choose cars that are cheaper to insure. Compare rates and coverage options to find the most cost-effective solution.
Cheapest Car Insurance for 16-Year-Olds by State
The cheapest insurance can vary widely based on your state. Nationwide offers the cheapest insurance for 16-year-olds in 17 states, while Allstate and GEICO are the cheapest options in eight and seven states, respectively.
Browse the table below to find which company is cheapest on average where you live. Parents should also note that teens with learners' permits may not be able to be formally added to an insurance policy. In this case, they would likely be covered by permissive use.
Cheapest Car Insurance for 17-Year-Old Teens
The most affordable insurance providers for 17-year-old teen drivers are:
On a family policy: Nationwide ($2,685 annually)
On an individual policy: State Farm ($3,312 annually)
For 17-year-olds, car insurance remains expensive but costs may start to decrease slightly as they gain more driving experience. Being added to a family policy can still offer cost benefits, and good student discounts may also apply. Shop around and consider the type of car they'll be driving to find the most affordable rates.
Cheapest Car Insurance for 17-Year-Olds by State
Nationwide offers the most affordable insurance for 17-year-old drivers in 17 states, making it the top option in this list overall, followed by GEICO and Allstate.
Filter the table below to help you find the most affordable insurer in your state and pinpoint the best options for your specific needs.
Cheapest Car Insurance for 18-Year-Old Teens
The most budget-friendly car insurance companies for 18-year-old teen drivers are:
On a family policy: GEICO ($2,431 annually)
On an individual policy: State Farm ($2,966 annually)
At 18, drivers have more experience, which can lead to a modest reduction in insurance premiums. However, rates are still relatively high compared to older age groups. Many 18-year-olds are heading to college, and some insurers offer distant student discounts for those studying away from home without a car. As always, compare different providers and consider vehicle type to find the most budget-friendly insurance options.
Cheapest Car Insurance for 18-Year-Olds by State
Allstate is the most affordable insurance provider for 18-year-olds in 14 states, followed by GEICO and Nationwide. In addition to age, your location can also significantly impact your car insurance costs.
An 18-year-old driver's premium can differ greatly between states. Insurance companies might also have state-specific discounts or varying eligibility criteria. Compare quotes from at least three providers in your state to find the best deal.
Cheapest Car Insurance for 19-Year-Old Teens
The providers that offer the cheapest full coverage car insurance for 19-year-old drivers are:
On a family policy: Nationwide ($2,066 annually)
On an individual policy: State Farm ($2,531 annually)
Car insurance for 19-year-olds is often pricier than for older age groups yet slightly cheaper than for 16- to 18-year-olds. Leveraging good student discounts, opting for sensible vehicles and maintaining a clean driving record can be key to navigating through these transitional insurance years effectively and affordably.
Cheapest Car Insurance for 19-Year-Olds by State
Nationwide offers the lowest premiums for 19-year-old drivers in 12 states, with GEICO and Allstate each offering the most competitive rates in eight states.
Auto insurance premiums can vary significantly from one state to another, so it's key to shop locally and compare. Use the table below to find the cheapest average insurer in your state.
Compare Auto Insurance Rates
Ensure you're getting the best rate for your auto insurance. Compare quotes from the top insurance companies.
Average Cost of Car Insurance for Teens
The average cost of car insurance for a teen driver is:
On a family policy: $3,048
On an individual policy: $4,866
Adding an 18-year-old to your policy could save over a thousand dollars compared to getting them their own policy. However, there are scenarios where individual insurance may be more advantageous. For example, if the teenager drives a high-performance or luxury vehicle that's costly to insure, separating them into an individual policy could prevent a steep increase in the family's overall premium. This allows the rest of the family to maintain lower rates while tailoring the teen's coverage to their specific needs.
Cost of Insuring Teen Males vs. Females
Adding a male teen driver to your family policy typically costs over $350 more annually than adding a female teen.
Insurance companies rely on statistics during these years since teens lack an extensive driving record. Data from the National Highway Traffic Safety Administration shows male teen drivers face higher fatal accident risks than females, making them costlier to insure.
Average Insurance Costs for 18-Year-Old Males vs. Females
Premiums for males are on average:
$362 more
This is 13% more expensive.
How to Get Cheap Insurance for Teenage Drivers
To reduce car insurance costs for teen drivers, consider limiting their driving hours and ensuring they drive fewer miles annually. Keeping the car title in a parent or guardian's name and having the teen complete a certified driving course can unlock additional discounts. Moreover, assigning the teen to an inexpensive car rather than a high-cost vehicle can further lower insurance premiums.
1
Limit their driving distances
Some companies will offer discounts to drivers who drive relatively little per year. Limiting teens' driving to daylight hours can also help decrease their chances of getting in a car accident, which would increase insurance costs.
2
Keep the car title in your name
In some cases, putting your teen's name on the title will mean they need to get their own insurance, which tends to be more expensive.
If your under-18 teen has their own car, most states require the title to include the parent or guardian, even if the teen actually paid for the vehicle. And as a reminder, teens under age 18 are not legally allowed to purchase car insurance; however, a parent or guardian can purchase or co-sign a separate policy for a minor teen.
3
Have your teen take a driving course
Some companies will offer discounts to teens who complete certified driver's education programs.
4
Have them driver an inexpensive car
Having a teen driver operate a cheaper car model can lead to significant savings on insurance premiums. Cheaper cars often cost less to repair or replace, reducing the insurer's potential payout in case of an accident.
5
Ask your insurance agent to assign your teen to the cheapest car
Some companies may automatically assign the highest-cost driver (typically a teen) to the most expensive vehicle, which can further inflate costs. So it's always worth specifying which car should be assigned to them.
Cars With Lowest Insurance Rates for Teenage Drivers
MoneyGeek found that for teen drivers aged 16–19, the following cars are the cheapest to insure based on the newest car models for a full coverage policy:
16-year-old: Subaru Forester ($5,777)
17-year-old: Subaru Forester ($4,698)
18-year-old: Subaru Forester ($4,132)
19-year-old: Subaru Forester ($2,865)
Premiums can skyrocket for teenagers, who are often categorized as high-risk drivers, so opting for a car that's cheaper to insure can significantly lower these costs. A vehicle that's rated high for safety can help lower the costs, while an expensive, fast car might increase the costs. The type of vehicle is an important consideration when adding a teen and a second or third vehicle to your family policy.
The Insurance Institute for Highway Safety is a great place to start looking at safety ratings.
The table below shows the cheapest car models to insure based on the teen driver's age and desired coverage level.
Average 16-year-old Insurance Cost By Vehicle Type
Subaru Forester
Annual Premium
$5,777
Mazda CX-5
Annual Premium
$6,099
Owning a Mazda CX-5 is::
$322 more
This is 6% more expensive.
Car Insurance Discounts for Teens
Teen drivers can benefit from a variety of discounts to reduce insurance costs. Good student discounts reward academic achievements, while defensive driving discounts are granted to those who complete approved driving courses. Additionally, telematics-based programs offer savings based on safe driving habits monitored via devices or apps.
| Discount | How it Works |
| --- | --- |
| Good Student Discount | Offers savings to students who maintain a certain GPA or rank in the top percentage of their class. |
| Defensive Driving Discount | Rewards drivers who complete a certified defensive driving course. |
| Safe Driver Discount | Reduced rates for drivers with no at-fault accidents or traffic violations for a specific period. |
| Distant Driver Discount | Discounts for students who attend school far from home and don't drive the insured vehicle often. |
| Telematics-Based Programs | Rates based on driving behavior monitored by a device or app, rewarding safe driving habits. |
| Multi-Car Discount | Savings for households insuring multiple vehicles on the same policy. |
| Annual Mileage Discount | Reduced rates for drivers who drive below a certain number of miles annually. |
| Family Policy Discount | Savings when adding a teen driver to a parent or guardian's existing policy instead of a separate one. |
| Driver's Education Discount | Rewards teen drivers who complete a certified driver's education program. |
Many insurance providers, including Erie, State Farm and GEICO, have special car insurance discounts tailored for teen drivers. If your teen is gearing up to hit the road, whether on their own policy or as an addition to the family's, these discounts can be a helpful way to manage the expenses associated with insuring young drivers.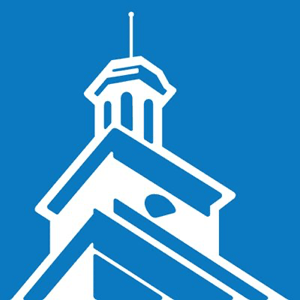 Erie
Erie Insurance offers various discounts to help teens and their parents save on auto insurance. Teens can benefit from the youthful driver discount, student away discount for those studying far from home and good student discount for maintaining a strong GPA. Parents can take advantage of the multi-car discount for insuring multiple vehicles and the safe driver discount for maintaining a clean driving record.
Bundling auto with home or renters insurance can also offer savings, and Erie's accident forgiveness policy can prevent your premium from rising after your first at-fault accident. Keep in mind that discounts may vary by state and other factors. It's best to consult an Erie representative for the most accurate information.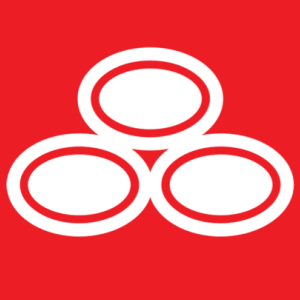 State Farm
State Farm offers a range of auto insurance discounts that can benefit both teens and their parents. The good student discount is available for teens who maintain strong academic performance. The Steer Clear program offers another way for young drivers to save by completing a safe driving course.
Meanwhile, the multi-car discount is available for families insuring more than one vehicle, and the safe driver discount rewards those with a clean driving record. Bundling home and auto insurance can also lead to significant savings. To get the most accurate and personalized information, we recommend speaking directly with a State Farm agent.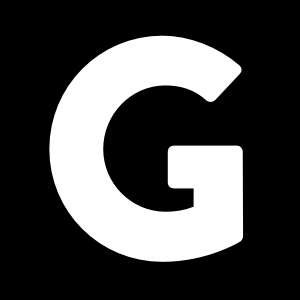 GEICO
Teens on a GEICO Policy can qualify for the good student discount if they maintain a certain GPA and the driver's education Discount if they complete a driver's education course.
For parents, the multi-vehicle discount is available for insuring more than one car with GEICO. The company also offers a safe driver discount for those with a clean driving record, and bundling auto with other types of insurance like home or renters can result in more savings.
GEICO also has a unique Military Discount, which could be beneficial for families with a military background. The availability and specifics of these discounts can vary by state and other individual factors, so it's best to contact a GEICO representative for the most tailored information.
The costs of insuring a teen driver vary greatly depending on what type of car they drive, how well they drive and where they live. Thankfully, many discounts are available that reward teens for being good drivers and citizens and getting good grades. Always get several quotes to compare policies and keep your costs down.
In addition to discounts, opting for a no-down payment car insurance allows you to get affordable car insurance with a low upfront cost. At a minimum, you must make the first month's premium payment to activate a car insurance policy.
Expert Advice: Navigating Car Insurance for Teen Drivers
What factors should teens or their parents take into consideration when shopping for car insurance?

What features should teens and parents look for when shopping for a car, and how will this impact car insurance rates?

How can parents and teens budget for the extra expense of car insurance?

What steps can teens take to improve their driving habits and stay safe on the road?
PV Viswanath
Graduate Program Chair in the Department of Finance and Economics at Pace University
John Longo
Professor of Finance at Rutgers Business School; Author of Buffett's Tips: A Guide to Financial Literacy and Life
David Sacco
Practitioner in Residence at the University of New Haven
Amit Sinha
Professor of Finance and Quantitative Methods at Bradley University
Laurie Meamber
Associate Professor of Marketing at George Mason University
Dr. Stephen Gray
Assistant Professor of Finance at Western Illinois University
Pam Shadel Fischer
Senior Director of External Engagement at Governors Highway Safety Association (GHSA)
Jonathan Haughton
Professor and Chair, Economics Department, Suffolk University
Ramon DeGennaro
HCB Professor of Banking and Finance at The University of Tennessee, Knoxville
Coby Cress
Wealth Advisor, CFP® at Beacon Pointe Advisors
Josh Hastings
Personal Finance Writer
Lawrence Delva-Gonzalez
Owner of The Neighborhood Finance Guy
Clint Haynes
President, Certified Financial Planner® at NextGen Wealth
Tiffany Grant
Owner & Financial Wellness Facilitator
Dr. Michael Shipman, CPA
Assistant Professor of Accounting at Mount Aloysius College
William Nunn, CFP®
Managing Member, Founder of Horizon Financial Planning LLC
Kelan Kline
Personal Finance Expert and Owner of The Savvy Couple
Dr. Christopher Newman
Associate Professor of Marketing at The University of Mississippi
Prachi Gala
Assistant Professor of Marketing at Elon University
Bridgette Long
Financial Coach, Insurance Agent, & Managing Broker for Quality Professional Management, Inc
Aniruddha Pangarkar, Ph.D., MBA
Assistant Professor of Marketing at the University of Wisconsin-Green Bay
Daniel Roccato
Clinical Professor of Finance at the University of San Diego School of Business
Dr. Mikhail Kouliavtsev
Department Chair and Professor of Economics and Finance at Stephen F. Austin State University
Joe Roberts, Ph.D.
Director, Center for Innovation and Professional Development at Webster University
Chad Nehring
Certified Financial Planner
Dr. Jose Mendoza
Assistant Professor in Marketing, Jack Welch College of Business & Technology at Sacred Heart University
Teen Car Insurance FAQ
MoneyGeek answered the most common questions about securing the cheapest car insurance options specifically for teens. Equip yourself with the knowledge you need to make a smart financial decision for your family.
Learn More About Car Insurance
Auto Insurance
Auto Insurance
About Mark Fitzpatrick
---
---