Your car insurance premium will heavily rely on your driver profile and coverage level. In general, Esurance is the cheapest in Murrieta at $935 per year. AAA is the cheapest option for state minimum coverage and Esurance for drivers with speeding tickets. USAA, on the other hand, might be the most affordable for those with a military background.
We also found that the best car insurance in Murrieta that balances cost and customer service is AAA.
best
auto insurance
Murrieta
2023
The Cheapest and Best Car Insurance in Murrieta
The Cheapest Car Insurance Companies in Murrieta
MoneyGeek finds that the best car insurance companies in Murrieta in terms of affordability are:
Esurance: $935 per year
AAA: $1,046 per year
Although it is only available to military personnel and their families, USAA is also a relatively cheap option, costing around $1,133 each year.
Insurance with comprehensive and collision coverage is known as a full coverage policy. Esurance is a great option if you're seeking the cheapest full coverage car insurance quote in Murrieta. Its full coverage rate is 67% lower than Allied, which has the highest average annual insurance price in the city at $1,561. It's worth noting that depending on how much liability insurance you buy, your rate may vary.
Cheapest Car Insurance in Murrieta
Full Coverage 100/300/100
In accordance with our methodology, MoneyGeek calculated the average rates for a 40-year-old male driver in Murrieta with a full coverage policy. Full coverage is more expensive than state minimum liability and other coverages, but it also includes comprehensive and collision insurance. This is beneficial because it provides protection against the cost of repairing damage to your own vehicle.
Collision insurance: covers accidental damage to your vehicle
Comprehensive insurance: covers theft, vandalism, hail and other non-accidental damage to your vehicle
With full coverage, you may end up spending more for insurance than the car's worth if you have an older vehicle. To get the cheapest rates, you might want to go with liability-only insurance or maybe even state minimum coverage in this situation.
Compare Car Insurance Rates in Murrieta
Ensure you're getting the best rate for your car insurance. Compare quotes from the top insurance companies.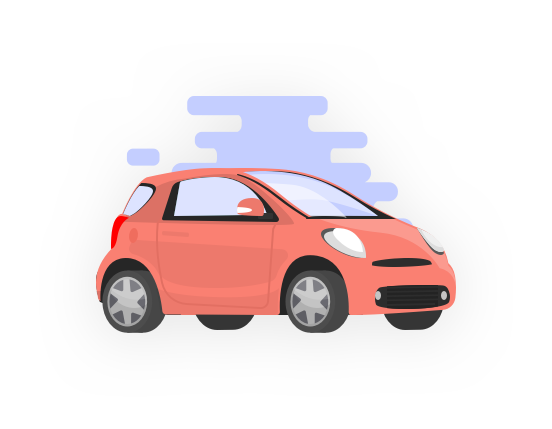 Cheapest Car Insurance in Murrieta for Minimum Coverage
Purchasing state minimum or liability-only coverage may be the best option for individuals looking for the cheapest car insurance in Murrieta. The companies that provide the cheapest state minimum insurance in Murrieta are:
AAA: $458 per year
GEICO: $479 per year
Charging around $464 per year, USAA is the second-least expensive choice, but it is only available to military personnel.
AAA's annual cost is $366 cheaper than Farmers' average rate of $824, which is the most expensive insurer in Murrieta for this type of coverage. Although a policy with basic coverage is the cheapest choice, it may not entirely protect you in the case of an accident. This is because it does not offer collision or comprehensive coverage.
Toggle the table below to see the cost of having higher liability coverage.
Cheapest Minimum Liability Car Insurance in Murrieta
Only bodily injury and property damage liability insurance are included in a minimum car insurance policy in California. In case of an accident or if your car is damaged, your minimum insurance plan will not cover you. It will save you money on your monthly expenses, but you may have to pay more out of pocket if you get into an accident.
For example, if you are at fault in a $60,000 medical bill accident, you will need to pay $30,000 since California's minimum liability insurance only covers $30,000 per accident.
California Minimum Liability Requirements
Item

Description

Bodily Injury and Property Damage

$15,000 per person, $30,000 per accident and $5,000 for property damage. A more protective level is 100/300/100.
Cheapest Car Insurance in Murrieta if You Have Driving Violations
If you have violations, your driving record might be tarnished, leading your car insurance rates to increase. Here are the cheapest car insurance companies in Murrieta for drivers with certain violations:
Cheapest after a ticket: Esurance, $1,180 per year
Cheapest after an at-fault accident: Esurance, $1,454 per year
Cheapest after a DUI: Mercury, $1,988 per year
Improving your driving record is a slow but steady approach to lowering your premium costs. In the meantime, however, the ideal move is to compare companies that charge the best cheap auto insurance rates after an accident or ticket.
Cheapest Car Insurance in Murrieta With a Violation
Average Cost of Car Insurance in Murrieta
Car insurance costs around $1,278 per year in Murrieta. The average state rate in California, which is $1,429 per year, is about 10.6% higher in comparison. Similarly, Murrieta policyholders spend 10.3% less than the national average car insurance cost, which is $1,424.
Personalized Quotes to Get You the Cheapest Car Insurance in Murrieta
When determining car insurance quotes in Murrieta, insurers look into a number of criteria. Your driving record and experience, credit score, marital status and other factors are considered. Because these criteria might vary over time, it's a good idea to check auto insurance quotes from different companies frequently, especially since discounts and rebates might help you save money.
Compare Car Insurance Rates in Murrieta
Ensure you're getting the best rate for your car insurance. Compare quotes from the top insurance companies.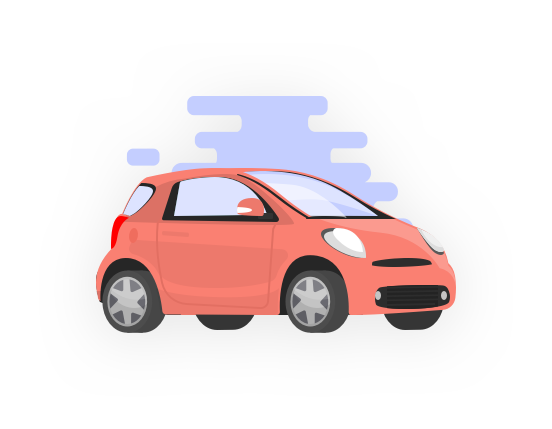 The Best Car Insurance Companies in Murrieta
MoneyGeek ranked car insurance providers in Murrieta, California, across factors such as average cost, user satisfaction and claims rating when determining the best option in the city.
Overall, the top insurance carriers in Murrieta based on MoneyGeek's scores are:
AAA: MoneyGeek score of 92 out of 100
Esurance: MoneyGeek score of 92 out of 100
USAA scored 84 out of 100 and is the third-best car insurance company in Murrieta. It was, however, not included in the overall ranking because its policies are limited to military members and their families.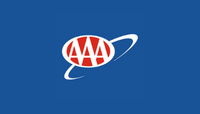 Geek Quick Take
Auto insurance from AAA in Murrieta costs about $1,046 per year. The insurer ranks first for claims and satisfaction while ranking second for affordability. Policyholders receive identity theft insurance as additional coverage with all AAA membership plans.
More About AAA
If you purchase a policy from AAA, it will include identity theft monitoring to protect your identity and overall privacy. You may also get roadside assistance coverage, which pays the cost of fuel delivery, flat tire replacement, battery jumpstarting and replacement, vehicle lockout services and many other expenses associated with a breakdown. Finally, AAA also offers rental car and/or travel reimbursement coverage.
Read MoneyGeek's AAA auto Insurance Review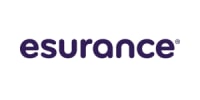 Geek Quick Take
Esurance ranked highest on the affordability scale, with strong scores for financial stability and satisfaction. Policyholders pay an average of $935 per year for auto insurance and can get custom parts coverage as an optional add-on.
More About Esurance
Esurance customers may purchase custom parts and equipment coverage that pays the cost of repairing or replacing aftermarket upgrades to their car. This coverage protects any addition to your car that wasn't installed by the manufacturer, up to a maximum limit of $4,000. Esurance offers gap insurance coverage that pays up to 25% more than the value of your car to help clear a loan or lease. Rideshare insurance is also available to ensure drivers who work for ridesharing companies do not have gaps in their car insurance policies.
Read MoneyGeek's Esurance auto Insurance Review










Average Cost of Car Insurance by Postal Code
Your auto insurance premiums might differ based on your ZIP code because the rate of car thefts, accidents and other risk factors vary from one place to the next.
The cheapest ZIP code for auto insurance in Murrieta, 92562, costs around $1,271. The most expensive ZIP code, 92563, costs $15 more. You may compare quotes from various auto insurance providers online to discover the best prices for your ZIP code. To help you understand how car insurance works in Murrieta, you should research car insurance in California.
Factors That Impact Insurance Costs in Murrieta
In addition to individual driver needs and history, location-specific factors like the percentage of uninsured motorists and the rate of fatal accidents also contribute to car insurance rates in Murrieta. How Murrieta ranks compared to the 300 most populous cities in the United States can have a significant impact on premium costs.
Most Accidents With Fatalities
133rd

/300
Most Car Thefts
286th

/300
Most Uninsured Motorists by State
12th

/50
Personal Injury Protection Required
No
Most Annual Rainfall
271st

/300
Most Rainy Days
297th

/300
About Mark Fitzpatrick
---
---