The cost of professional liability insurance can vary significantly from business to business. Sole proprietors without employees pay around $80 monthly for coverage, while LLCs with 20 employees face an average monthly premium of $706. However, these are far from fixed rates. Factors such as the number of employees, the nature of the industry and even the company's location contribute to this financial variability.
Average Cost of Professional Liability Insurance
MoneyGeek found that, on average, professional liability insurance costs $80 monthly for sole proprietors and $706 for LLCs with 20 employees. We obtained these rates by gathering quotes for sample business profiles in the software development industry with the following attributes:
An LLC with a five-year history, 20 employees, $5 million in annual revenue and $1,250,000 in annual payroll.
A sole proprietorship, also with five years in business, but with no employees or payroll and $500,000 in annual revenue.
Using both profiles, we requested quotes for a professional liability policy with a $1 million per occurrence limit, $1 million aggregate limit and $5,000 deductible. These profiles highlight how variable insurance costs can be, even within the same industry.
Professional Liability Insurance Cost Factors
Professional liability insurance premiums are influenced by a range of factors. These include the company's industry, insurance provider, number of employees, location, policy coverage limits, policy add-ons and claims history. Each of these elements can significantly sway the cost of insurance, making it crucial for businesses to understand their impact.
Industry
The type of industry a business operates within plays a significant role in determining the cost of professional liability insurance. Certain industries are considered higher risk due to the nature of their operations, such as health care or construction, where the chances of a liability claim are higher. These high-risk industries generally face heftier premiums.
Conversely, industries perceived as lower risk, like consulting or software development, are likely to attract lower premiums due to the lessened likelihood of claims. As an example, see how the cost differs for software development and business consulting companies in the table below.
Insurance Company
The insurance company you chose also affects the cost of professional liability insurance. Different insurers have different underwriting guidelines, risk appetites and pricing models, which can result in different quotes for the same coverage. As such, businesses should consider obtaining and comparing business insurance quotes from multiple insurers to find the coverage that best fits their needs and budget.
The table below illustrates how professional liability insurance costs vary for different providers.
Employee Count
The number of employees a business has is correlated to the potential cost of professional liability insurance. More employees indicate a greater likelihood of claims, which can result in increased premiums.
For instance, a sole proprietorship without employees might pay around $80 a month, while an LLC with 20 employees could see its professional liability insurance premiums rise to approximately $706 monthly. It's important to note that these figures can vary based on other factors, such as the industry and location of the business.
Location
The location of a business can significantly impact insurance costs. Local laws and regulations, litigation culture and prevalence of certain types of claims can influence how insurers calculate the perceived risk and, therefore, the cost of insurance.
Businesses in areas known for high litigation rates or strict regulations might pay more for insurance than companies in less litigious or regulated regions.
The table below shows how the average cost of professional liability insurance varies by state.
Coverage Limits
The coverage limits sought by a business also impact the cost of the insurance. The higher the coverage limit, the more risk the insurance company takes on, which translates into higher premiums for professional liability insurance.
For example, a business seeking coverage up to $2 million will generally pay higher premiums than a business seeking a coverage limit of $1 million, assuming all other factors are equal.
Policy Add-Ons
Insurers often allow business owners to purchase extra coverage options, or "add-ons," that provide protection beyond standard professional liability insurance policy terms. These could include coverages such as cyber liability or employment practices liability insurance. While these add-ons offer additional coverage, they also increase the potential payout for the insurer, which can drive up the cost of premiums.
Claims History
The claim history of a business is a key factor in determining the cost of professional liability insurance. Businesses with a history of claims are seen as a higher risk and are typically charged higher premiums. Insurance companies often use past claim history to predict future risk, so businesses with frequent or recent claims can expect to pay more for professional liability insurance coverage.
Tips for Lowering the Cost of Professional Liability Insurance
Reducing the cost of professional liability insurance is often a priority for businesses looking for the best professional liability coverage. Fortunately, several strategies can help lower premiums, including managing your business' risk, bundling policies, opting for higher deductibles, reviewing your policy regularly, comparing quotes from different insurers and inquiring about discounts.
1
Manage Your Risk
Implementing comprehensive risk management strategies can reduce the likelihood of claims. This might include staff training, improving safety protocols and adhering strictly to industry standards and regulations.
2
Bundle Policies
Many insurers offer discounts for bundling multiple types of insurance together. For example, combining professional liability insurance with general liability coverage or a commercial property policy could result in lower overall costs.
3
Opt for Higher Deductibles
Opting for a higher deductible can reduce your premiums. However, this means the business will need to pay more out of pocket if a claim is made, so it's important to balance the potential savings with the increased financial risk.
4
Review Your Policy Regularly
Regularly review your policy to ensure it aligns with your business's current needs. As a business grows and changes, its risk profile and insurance needs may also change. Regular reviews can prevent paying for unnecessary coverage.
5
Shop Around
Different insurers have different pricing models and risk appetites. Shopping around and comparing quotes from multiple insurers can help businesses find the best coverage at the most competitive price.
6
Ask About Claims-Free Discounts
Insurers may offer discounts for remaining claim-free over a certain period. Maintaining a strong claims history can result in significant savings.
By employing these strategies, businesses can lower their professional liability insurance costs without sacrificing the level of coverage they need.
Professional Liability Insurance Cost FAQs
Whether you're curious about the average cost of professional liability insurance, coverage specifics or the need for additional insurance types, the questions below can help address your key concerns and help guide your insurance decision-making process.
About Melissa Wylie
---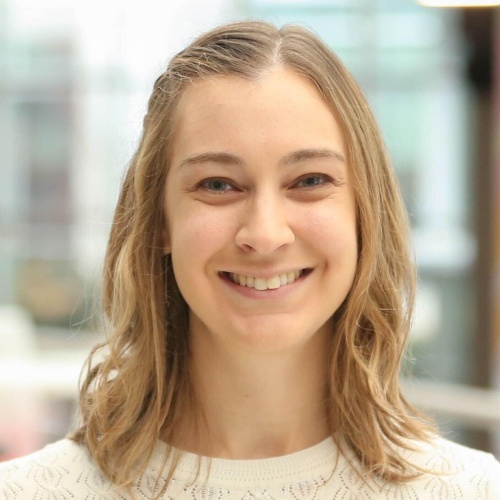 ---