On average, general liability insurance costs $67 per month for LLCs and $28 per month for sole proprietors. Quotes were gathered for two different software development company profiles — an LLC and a sole proprietorship — to examine how a company's structure can affect the cost of commercial general liability insurance. However, these rates can vary based on several factors, including the business's industry, location, annual revenue, payroll costs and the number of employees.
Table of Contents
How Much Does General Liability Insurance Cost?
How much a general liability insurance policy costs will depend on factors like the business structure, industry and coverage needs. General liability insurance pays for claims made against the business for bodily injury or property damage.
MoneyGeek gathered quotes for software development businesses to determine the average cost of commercial general liability insurance. One company is an LLC, while the other is a sole proprietorship.
The following information was provided for the quotes:
An LLC that has been in business for five years and has 20 employees, $5 million in annual revenue and $1,250,000 in annual payroll costs.
A sole proprietorship that has been in business for five years and has no employees or payroll costs and $500,000 in annual revenue.
We requested quotes with a policy limit of $1 million per occurrence, $2 million aggregate (per year) and a $0 deductible.
For the LLC, the average cost of commercial general liability insurance is $806 per year or $67 per month. The average for the sole proprietorship is $342 per year or $28 per month.
What Factors Affect the Cost of General Liability Insurance?
Like when shopping for auto and home insurance quotes, it's important to understand how and why quotes for general liability insurance may vary. As with any type of insurance, several factors affect general liability insurance costs. These include:
The industry your business is in
The company you choose for insurance
Your employee count and payroll costs
Your ZIP code
The length of time you've been in business
Your claims history
Your policy details
Other individual business characteristics may also affect the quote you receive and the premium your business will pay for general liability insurance. And any changes in these factors can affect the policy premium.
Industry
Insurance companies use risk as a factor to determine insurance costs. The more likely a company is to file a claim based on their industry, the more they'll pay for insurance coverage.
Companies that fall into a riskier industry will also typically pay higher premiums than companies in less risky industries. For example, software development is less risky than general contracting, and the sample quotes reflect this difference in risk.
Check out the table below to see how risk influences the premium. It shows the average cost of general liability insurance for a sole proprietor and LLC in the following industries: cleaning, general contracting and software development.
Insurance Company
Each insurance company has its own rates for different industries and business structures. Shopping around and comparing quotes from at least three insurance companies can help you get the best price for your business, regardless of your industry. Be sure to provide the same company information and request the same coverage limits to get a true comparison.
The table below shows average rates for the same sample LLC and sole proprietor business profiles and coverage limits for cleaning, general contractor and software development industries.
Employee Count and Payroll Costs
The size of your business — that is, how many employees you have and your payroll costs — will also affect the cost of your general liability insurance policy. The more employees you have, the more likely you are to put in a claim for damages or injury they cause to others. Carriers take on more risk insuring businesses with an increased likelihood of filing a claim, which translates into higher premiums for the business.
Average Monthly General Liability Insurance Costs for Sole Proprietors vs. Employers
Sole Proprietor
No employees
$28
The average monthly general liability insurance cost is $28 for sole proprietors and $67 for LLCs with 20 employees:
$39 more
This is 139% more expensive.
Location
Choosing the right location can not only improve your sales and revenue but also help you save on the cost of commercial general liability insurance. Business locations in states prone to risks, such as high-crime areas or where natural disasters like hurricanes, tornadoes and floods are more likely to occur, generally pay more for insurance.
But if you choose a location in a lower crime area or with less chance of damage-causing weather events, you could pay less for business insurance. The size of your business location can also impact insurance costs, with larger spaces costing more to insure than smaller locations.
Use the table below to see how each industry's average general liability insurance cost differs by state.
Claims History
A business with no prior claims history can indicate to an insurer that the business takes risk management seriously and employs strategies to prevent claimable situations, making the business safer for everyone. These practices and safeguards can lead to lower business insurance premiums.
However, if there are previous claims, it could signal to insurers the business isn't safe or does a poor job of managing risk, making it more likely there will be future claims. This higher risk typically results in more expensive premiums for the business owner.
Policy Details
The coverage limit and deductible you choose for your business also affect your general liability insurance costs. Most policies have a per-occurrence amount applicable for each claim and an aggregate, or per-year, limit. The more an insurance company may pay per claim and aggregate, the more the policy will cost. Choosing a higher deductible can offset higher premiums but increase the amount the business must pay per claim.
Although higher coverage limits usually mean more expensive premiums, the cost can be worth it for higher-risk businesses with greater coverage needs.
Time in Business
The more experience your business has in the industry, the cheaper your cost could be for general liability coverage. Newer businesses with less experience are seen as higher risk, causing them to pay more for the same coverage, even if they have a clean claims history. Gaining experience and time in the industry can lower a business's risk profile, leading to a reduction in insurance premiums.
Tips for Managing Your General Liability Insurance Costs
General liability insurance can be pricey, and your premiums may vary depending on your industry and other factors. But there are a few steps you can take to help you keep the cost of your commercial general liability insurance policy manageable
1
Avoid buying unnecessary coverage
Working with a knowledgeable insurance agent can help you determine the type of business insurance you need and the ideal coverage for your business profile. This way, you won't pay more for unnecessary coverage and can focus those savings on other necessary business purchases.
2
Pay up front
Most general liability insurance policies are annual policies. If you pay the entire premium up front, you can usually avoid installment fees and may even get a discount.
3
Reduce your business risks
Minimizing risks within the company by ensuring everyone follows safe business practices can reduce the likelihood you'll have to file an insurance claim. Any claim you file has the chance of increasing your insurance premiums.
Frequently Asked Questions About General Liability Costs
How much general liability insurance is for a small business or LLC varies and depends on many factors. Knowing the answers to some of the most commonly asked questions can help ensure you get the best coverage at the right price.
About Mandy Sleight, Licensed Insurance Agent
---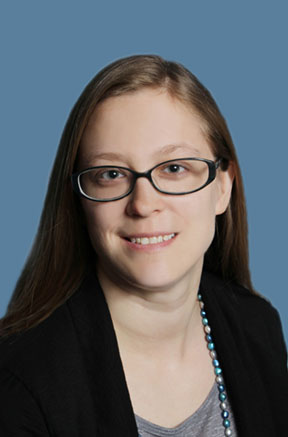 ---