While price is important, it's not the only factor you should consider when choosing homeowners insurance. It's possible to find policies from different insurance carriers that are about the same price but have vastly different coverage levels, which is why it is so important to compare home insurance quotes from multiple companies before making a purchase.
Get Free Home Insurance Quotes
Price matters when it comes to homeowners insurance, but the most critical part of choosing an insurance policy is determining what coverages you need. It is vital to balance the price of your policy with your actual coverage to guarantee you are prepared if disaster strikes. Getting home insurance quotes from multiple companies is critical, not only because you can find the best rate but also because you can find the coverage that best suits your needs.
Although home insurance is important for homeowners, renters aren't relieved of the responsibility of choosing an insurance policy. Renters insurance is necessary to protect your personal property from damage or theft.
Home Insurance Calculator
These are annual estimates. Get a personalized quote to determine your costs.
Information You Need to Get a Home Insurance Quote
To get the most accurate quote, you'll need to provide detailed information about your home, including:
The type of home, including whether it's a single- or two-story home, its architectural style (bungalow, ranch, colonial, etc.) and what type of foundation it's on.
Physical details such as square footage; the age of the house and roof; type, size and condition of attached structures such as decks; the number of bathrooms; materials used in the construction of the roof and outer walls; and whether the home is located on flat or sloped ground.
Its current market value.
The amount of your home loan (many lenders require that your insurance cover at least the full loan amount).
The general condition of the home's interior and exterior, as well as whether any of it is currently damaged or in need of repair.
How many people live in the home.
Whether any business is conducted in the home (especially if it's child care).
The number and type of pets that you have.
The presence of safety features, such as burglar alarms or sprinkler systems.
The presence of recreational items such as swimming pools, hot tubs or trampolines on the property.
Whether the home is located in a designated flood plain.
An inspection report from a professional inspector.
The insurance company will also review the CLUE (Comprehensive Loss Underwriting Exchange) report for your property that details the history of insurance claims filed by all previous homeowners. Many insurance carriers require this report in order to see what types of damage the house may already have suffered, such as water damage. This document enables the carrier to deny coverage in some cases.
You will also need the information about your desired insurance coverage, including:
The amount of liability coverage you require.
Whether you own any valuable items for which you would like to purchase separate coverage.
The total value of all of your other possessions.
Where you currently hold existing insurance policies. You may be eligible for discounts for bundling homeowners and auto policies, for example.
The insurance company will also want personal information about you, such as your credit score, to determine exactly how much your policy will cost.
How Much Does Home Insurance Cost?
While insurance prices vary wildly from person to person and place to place, the average home insurance policy in the United States costs $1,979 per year, which breaks down to $165 per month, for $250,000 in dwelling coverage. There are a variety of factors that impact the cost of your home insurance, such as:
Deductible level
Coverage limits
Endorsements and extra coverages
Replacement cost
Claims history
Credit score
Laws and regulations in your state
Common disasters in your area (wildfires, hurricanes, etc.)
Comparing homeowners insurance quotes is an excellent way to get the lowest rates available in your area.
Average Cost of Home Insurance by State
Home insurance costs vary significantly from state to state. This is for various reasons, including property values, local laws and regulations and the likelihood of a home's exposure to natural disasters. It is essential to get quotes based on your location, including your zip code, to get the most accurate possible quote.
How to Compare Home Insurance Quotes
While there are many parts of purchasing insurance that can be confusing, getting a quote for coverage doesn't have to be one of them. People looking for home insurance comparisons can follow a few easy steps to find the best policy for their needs.
1
Get Quotes From Multiple Companies
Get multiple quotes to be clear on which company has the best coverage and prices for you. As with any consumer good or service, prices for basically the same insurance coverage can vary. You would get multiple estimates from contractors if you were looking to have work done on your home, and you should do the same with homeowners insurance.
2
Compare Policy Coverages
When weighing policies, make sure you're comparing apples to apples. For example, a quote that is significantly cheaper than the others might have lower levels of coverage or come with a substantially higher deductible. Make sure you review all of the coverages included in a quote, including:
Coverage limits: Dwelling coverage is the largest portion of your policy. This is the coverage that pays for damages to the physical structures of your home. You will need to have enough coverage to completely rebuild your home in the event of a fire that completely takes down your home, for example.
Deductible: The deductible is the portion of the repair costs you're responsible for paying out of pocket. The higher your deductible, the lower your premiums.
Liability limit: Liability coverage is the portion of your insurance that pays for damages to other people and their property. If your dog bites someone or a tree falls from your yard onto your neighbor's car, your liability coverage is what would pay for those damages.
Medical payments: Medical payments insurance covers injuries suffered by a visitor on your property whether or not you are at fault. This is different than liability coverage, which only covers damage that is your responsibility.
Personal property coverage: Also known as content coverage, personal property coverage pays to replace your personal possessions, such as furniture and electronics, in the event of a covered loss.
Extra coverage: Also known as hazard insurance, this coverage is typically for natural hazards that are otherwise excluded from your policy, such as earthquakes or flooding.
Loss of use: Also known as living expense coverage, this coverage pays for living expenses incurred due to a covered loss, such as hotel costs or boarding fees for your dog or cat.
Add-ons: An add-on is additional coverage that is not part of the standard home insurance policy, such as water backup coverage or ordinance/law coverage. Add-ons will increase the cost of your insurance but typically offer very valuable coverages for a relatively low rate.
Endorsements: An endorsement alters an insurance policy's coverage, terms or conditions. For example, you might add additional coverage for jewelry or a valuable art collection.
3
Compare the Type of Replacement
There are two types of replacement coverage you can choose from on your policy — actual cash value and replacement cost.
Actual Cash Value: Also known as ACV, this coverage takes depreciation into account. This means that if your 10-year-old television gets destroyed, you will only be given as much money as it is worth rather than enough to buy a new TV.
Replacement Value: This coverage is more expensive than ACV, but it values your items at the cost to replace them instead of their actual cash value. If your 10-year-old television gets destroyed in a covered event, the insurance policy will pay enough to buy a new television to replace it.
4
Compare Personal Information
To guarantee you are getting an accurate quote, you'll need to verify your personal information with the insurance company. Your name, date of birth, pet breeds and other personal information will impact your quote. For example, if your name is spelled wrong or your birthday is incorrect in their system, they could end up checking credit or claims history for a completely different person.
5
Compare Premiums
Make sure you are accurately comparing premiums by taking advantage of all available discounts. Most insurance companies offer discounts for bundling your home and auto coverage, for example, but some companies offer discounts for group affiliations or added security features. Make sure all discounts you're eligible for are included in your quote.
6
Compare Companies
You shouldn't just compare insurance companies based on their rates. Customer satisfaction, financial stability, available discounts and word of mouth are important considerations when choosing an insurance company and can help you find the best insurance company for your needs.
Home Insurance Quotes FAQs
Below are some of the most frequently asked questions about home insurance quotes.
Expert Insight on Comparing Home Insurance Quotes
MoneyGeek spoke to experts, industry leaders and academics across the country to gain insight on homeowners insurance to help you make an informed purchase.
How can comparing quotes help homeowners save money on expensive endorsements like flood or earthquake insurance?

Is it possible and wise for a homeowner to compare insurance companies based on more than just cost, such as the percentage of claims that are denied?

Are there any common situations in which people should notify their insurance company of changes that are often forgotten or ignored, for example, taking in a renter, adding solar panels to their home or similar?

What advice would you give for first-time buyers looking for homeowners insurance in your state?

How do regulations and laws in your state impact the amount or type of coverage a homeowner should buy?

Are there any environmental factors homeowners should consider when selecting a home insurance plan in your state?
Jeremy Boylan
Vice President at Bailey Place Insurance
Kitty Sherlock
Underwriting & Claims Manager at Texan Insurance
Charles Wittich
Sales Manager at Texan Insurance
Kate Ferri Dawson, CPIA
President at Ferri Dawson Insurance Group (FDIG)
Pete W. Bibby
Managing Partner at Bibby, Brilling & Associates, LLP
Kayla Burrows
Property and Casualty Licensed Florida Agent at Eagle Insurance Group
Marc Girardot, MBA, CFP®
Founder and CEO at Vertical Ascent Wealth Management
Julia Roberts
Product Lines Producer at Cobia Insurance
Nick Gromicko
Founder of InterNACHI and Certified Master Inspector®
Mike Fusco
President of Fusco & Orsini Insurance Services, Inc.
Ricardo Cervantes
Insurance Broker at The Garzella Group
Blanca Montejano
CEO/President of Vianca's Insurance & Financial Services
Robert Taylor
Professor at the College of San Mateo
Suzanne Hollander
Professor Real Estate - Professor of Real Estate Law at Florida International University
David Miller
Vice President, Client Executive at Plexus Groupe
Phil Lane
Associate Professor of Economics, Fairfield University
Nate Sanchez
Owner at Sanchez Insurance Group
Jade Plummer
Insurance Broker
James Surrey
Chief Editor of Review Home Warranties
About Rachael Brennan
---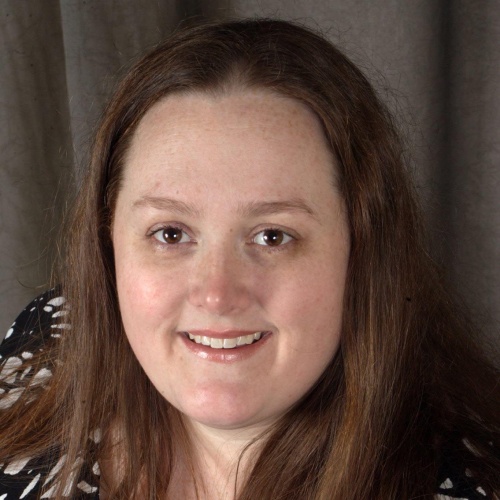 ---
sources
Federal Emergency Management Agency. "Flood Insurance." Accessed November 10, 2020.
U.S. Government Services and Information. "Property Insurance." Accessed November 10, 2020.