Unless you live in California, Maryland or Massachusetts — which prohibit using credit scores to determine home insurance rates — your money management history and spending behaviors can dramatically impact how much you pay for home insurance.
Your credit score is just one factor used to determine insurance rates, along with claims history, age of the home and appliances and other criteria. MoneyGeek explored how to find the best homeowners insurance companies for people with low credit scores and how to get home insurance without a credit check.
Table of Contents
For a home insured for $250,000 in dwelling coverage, the average insurance cost is $1,979 per year — the same policy costs $2,948 for someone with bad credit.
Getting a home insurance quote without a credit check is only guaranteed in California, Maryland and Massachusetts.
Improving your credit score, comparing quotes and coverages, raising your deductible and taking advantage of discounts are a few ways to get cheap homeowners insurance with bad credit.
Is it Possible to Get Home Insurance Without a Credit Check?
Yes, you can get home insurance without a credit check, but it's not guaranteed unless you live in California, Maryland or Massachusetts. Unfortunately, there is no easy way to find the companies that don't perform a home insurance credit check in other states.
It can be challenging to get a home insurance quote without a credit check, but the likelihood that you will be denied coverage because of your credit is slim. However, it's important to know upfront that your rates will likely be significantly higher if your credit score is low.
Options for the Cheapest Home Insurance With Bad Credit
Getting home insurance with bad credit is possible in all states, though finding cheap homeowners insurance can be challenging. By shopping around and comparing quotes, you can find the most affordable options available.
To put the price difference into perspective: the average cost of home insurance is $1,979 per year for a policy with $250,000 in dwelling coverage. The cheapest rate MoneyGeek found for homeowners with bad credit was through Nationwide at an average yearly cost of $2,948 for the same coverage — that's $969 more expensive than the average cost of coverage.
Chubb is the next most affordable at $3,095 per year. Allstate — who typically is one of the cheapest for homeowners with good credit — came in third among widely-available insurers, at $3,984 per year, on average. If you are eligible for USAA is may be worth getting a quote as it was the third cheapest insurer for those with bad credit.
The Cheapest Home Insurance With Bad Credit
| | Company | Annual Premium |
| --- | --- | --- |
| 1. | Nationwide | $2,948 |
| 2. | Chubb | $3,095 |
| 3. | USAA | $3,984 |
| 4. | Allstate | $4,011 |
| 5. | MetLife | $4,250 |
| 6. | Travelers | $4,558 |
| 7. | State Farm | $4,981 |
| 8. | Farmers | $7,730 |
The Basics of Getting Homeowners Insurance With Bad Credit
If you have bad credit, your home insurance costs are likely to be significantly higher than those with good credit. Learning more about how companies use your credit score to determine your premiums can give you insight into the process and ways to lower your insurance costs.
How Having Bad Credit Affects Your Home Insurance
Credit is a huge factor in how insurance companies determine your rates. Depending on the results of your home insurance credit check, you could pay hundreds of dollars more per year for homeowners coverage.
Studies have shown a correlation between poor money management habits — like paying bills late — with a higher risk of filing claims. If you have bad credit, insurers will rarely, if ever, decline coverage. Instead, you'll pay higher rates for homeowners insurance to cover the higher risk you pose to insurers.
But credit isn't the only factor that affects your home insurance rate. The age of your home and appliances, the presence of safety features, the type of construction, your coverage needs, your age and your claims history are also considered when insurance companies calculate your premiums.
Your Credit-Based Insurance Score: What It Is and How It's Calculated
Contrary to popular belief, insurance companies use your credit-based insurance (CBI) score — not your FICO score directly — to determine your rates. While models used to calculate an individual's CBI vary by insurance company and are proprietary, some known factors affect it.
Factors that can produce a high (good) CBI score are:
Low credit usage
Good payment history without late payments
A mix of credit accounts in good standing
Long credit history
If a home insurance credit check comes back with these factors, you could receive a low (bad) CBI score and pay more for coverage:
Collections on accounts
History of late payments
High credit usage
Multiple recent credit applications
Because many of the same indicators are used to determine both FICO and CBI scores, having a low FICO score tends to mean you'll also have a low CBI score, and vice versa.
How Credit-Based Insurance Scores and FICO Scores Differ
Lenders use FICO scores to determine if you qualify for credit and at what interest rate. Insurance companies use CBI scores to determine how likely you are to file a claim.
While your FICO score is readily available, CBI scores are not provided to the public.
Paying bills on time and reducing your debt and credit inquiries can improve both your FICO score and CBI score. Improving these scores increases your chances of getting cheaper insurance premiums and better credit card and loan terms.
MONEYGEEK EXPERT TIP
A home insurance credit check is considered a soft credit inquiry, meaning it doesn't affect your credit score — even if you get multiple quotes from different companies.
How to Save Money on Home Insurance With Bad Credit
There are some measures you can take to decrease the cost of your homeowners insurance if you have a low credit score. These steps can help you find the best rate for home insurance coverage available:
1
Get multiple quotes to compare.
Because each home insurance company calculates its premiums differently, your rates will vary depending on the provider. Compare quotes from several companies to find the best deal.
2
Take advantage of bundling and other discounts.
Bundling your home and auto insurance policies is an excellent way to score significant savings on your premiums. Ask prospective providers about other available discounts to maximize your savings.
3
Compare deductibles.
Increasing your home insurance deductible may help you save on your premium, but be sure you can pay the higher deductible if you have to file a claim.
4
Make home changes.
Adding safety features — like home security and fire systems — or updating your HVAC system could lower your premium.
5
Check your coverage.
Review your home insurance coverages to see if you might be overinsured or have coverages you don't need.
6
Limit filing claims.
Small claims can increase your premiums and put you at risk of your policy being canceled if you file too many.
7
Improve your credit.
Reduce debt, pay bills on time and limit how often you apply for credit to boost your score and lower your premiums.
Frequently Asked Questions
To help make the process of finding an affordable provider easier, MoneyGeek answered the most common FAQs about getting homeowners insurance with bad credit.
About Mandy Sleight, Licensed Insurance Agent
---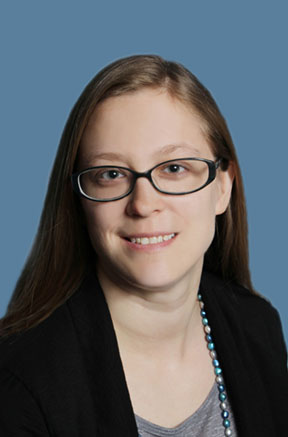 ---