If your mortgage lender asks if you have hazard insurance, you may wonder what that is. Simply put, hazard insurance is the component in your homeowners insurance that covers your home's structure. Sometimes referred to as dwelling coverage, it is not a standalone policy but rather a part of your overall homeowners insurance policy that also contains coverage for your personal belongings and liability coverage. Some of the best home insurance companies include Allstate, USAA, Chubb and Nationwide.
If you need hazard insurance, then you likely need a standard homeowners policy.
Hazard insurance provides coverage specifically to repair or rebuild your home.
You cannot purchase hazard insurance as a standalone policy.
Is Hazard Insurance Different From Home Insurance?
Hazard insurance is not a different type of insurance from home insurance. It is the component within a standard comprehensive homeowners insurance policy that covers just the structure of your home. It will pay for repairs if your home is damaged or to rebuild it if the home is a total loss. You cannot purchase hazard insurance as a separate or standalone policy.
Why Do Mortgage Companies Require Hazard Insurance?
Because mortgage companies are lending you the money to pay for your home, they want to make sure their investment is protected. Therefore, they will ask for hazard insurance because that is the segment of your homeowners insurance policy that covers their investment: the home itself. Although a typical homeowners insurance policy also includes coverage for personal belongings and potential liabilities, the mortgage company is only concerned with the hazard insurance coverage.
What Do You Need if Your Mortgage Requires Requires Hazard Insurance?
Your mortgage company may require a specific type of hazard coverage — meaning what hazards it will and will not cover, a minimum amount of coverage on the home and a specific deductible you are required to pay. Once you have your homeowners insurance policy, your mortgage company will want to see proof of this insurance to confirm you have hazard insurance.
Best Companies Offering Hazard Insurance
Many insurance companies offer hazard insurance as part of their homeowners insurance policies. To determine the best companies providing hazard insurance, MoneyGeek based its ranking of the best home insurance companies on such factors as the overall affordability, J.D. Power customer satisfaction scores and AM Best's financial stability rating. Using a homeowners insurance policy with $250,000 in dwelling coverage and $50,000 of personal property, the scores are on a scale of 0-100 on the national level.
How to Get Hazard Insurance
When purchasing hazard insurance as part of your homeowners policy, insurers will need to know the following about the structure: the age of the home, the square footage, the type of home construction (brick, wood, stucco, etc.), the type of roof (metal, slate, composite shingle, etc.), any safety features (such as alarm systems) and the location. Insurance companies also will need information on you: your credit history, history of filing homeowners claims and if you have had any insurance gaps. To give you an idea of the cost, MoneyGeek can help readers get a quote in five minutes or less.
What Is Covered by Hazard Insurance?
Hazard insurance covers damage to the home's actual structure or pays to rebuild the home in the event of a total loss. It does not pay for damage to, or total loss of, your personal belongings, nor does it cover injuries suffered by visitors to your home. The other elements of your homeowners insurance policy provide coverage for those needs. Your comprehensive homeowners policy should include:
Dwelling Coverage: Also known as hazard insurance, this covers the structure of your home, including the roof and foundation.
Personal Property: This coverage pays to repair or replace your belongings in the home.
Other Structures: This covers any detached structure on your property, such as a detached garage, outbuildings and fencing.
Liability Coverage: If someone is injured in your home and you are found responsible, this pays your expenses.
Loss of Use: If you cannot live in your home while it is being repaired or rebuilt, this coverage reimburses you for such costs as a hotel room and restaurant meals.
Medical Payments: If someone is injured in your home, this coverage pays for their medical expenses.
What Is Covered in Named Perils?
Most homeowners insurance policies contain "named perils" coverage, meaning they will pay for damage (or to rebuild your home) provided it is due to one of 16 specific disasters or hazards. This is the most common type of homeowners insurance policy available. The 16 disasters or hazards covered are:
Fire or lightning
Wind or hail
Weight of snow, sleet or ice
Smoke
Explosion
Volcanic eruption
Theft
Vandalism or malicious mischief
Riot or civil commotion
Damage caused by vehicles
Damage caused by aircraft
Falling objects
Accidental discharge or overflow of water from plumbing, heating or air conditioning systems, a household appliance or an automatic fire-protection sprinkler system
Sudden and accidental tearing apart, cracking, burning, or bulging of an air conditioning system, a steam or hot water heating system or an automatic fire-protection sprinkler system
Freezing of plumbing, heating or air conditioning systems, a household appliance or an automatic fire-protection sprinkler system
Sudden and accidental damage from artificially generated electrical current
What Is Covered in Open Perils?
If you choose an "open perils" home insurance policy, it means your policy will cover most perils or hazards except those specifically listed in the policy. Examples of these exclusions include:
Flooding
Earthquake
Nuclear hazard
Wear and tear
Mold, fungus or rot
Smog
Government action
Power failure
War
Neglect
Intentional loss
Collapse
Vandalism (if the house is vacant for more than 60 days)
Theft (if the home is under construction)
Smoke (not from a house fire)
Pollutants
Birds, rodents, insects and vermin
Animals you own
Mechanical breakdown
Settling
How Much Does Hazard Insurance Cost?
Insurance providers examine many factors to determine the cost of your policy. Many factors relate to the home itself, but others relate to you as the policyholder. Because each insurance company develops its own list of criteria for evaluating home insurance policy rates, this is not a comprehensive list of every factor under consideration. However, it does give you a good idea of what to expect when speaking with insurance companies.
The age of the home
The type of home structure, such as brick, stucco or wood
The type of roof, such as slate, metal or composite shingle
The square footage of the home
The home's safety features — alarm systems, smoke detectors, fire extinguishers, etc.
The home's location
Your credit history
Your homeowners insurance claims history
Any gaps in your insurance coverage
MoneyGeek looked at the top insurance companies to determine the average nationwide cost for a homeowners policy with $250,000 of dwelling coverage and $50,000 of personal property. Keep in mind these are averages, and you should talk with several insurers and compare home insurance quotes based on your specific home and personal factors.
Average Cost of Hazard Insurance
| Company | Dwelling Coverage $250K and Personal Property $50K |
| --- | --- |
| Allstate | $1,671 |
| Chubb | $1,676 |
| Nationwide | $1,719 |
| USAA | $1,800 |
| Travelers | $1,850 |
| State Farm | $1,946 |
| Farmers | $2,054 |
Frequently Asked Questions About Hazard Insurance
Understanding the difference between hazard insurance and homeowners insurance can be confusing at first, but these frequently asked questions can help clear up the confusion.
Methodology
To rank the top home insurance companies for hazard insurance, MoneyGeek calculated a unique score for each company using premium data for companies offering service in more than 35 states on average. This data includes J.D. Power for customer service, AM Best for financial stability and Quadrant Information Services for affordability. MoneyGeek sourced pricing information from Quadrant Information Services to calculate the average cost of hazard insurance on both a state and national level.
Read More on Home Insurance
Read More on Home Insurance
About Karon Warren
---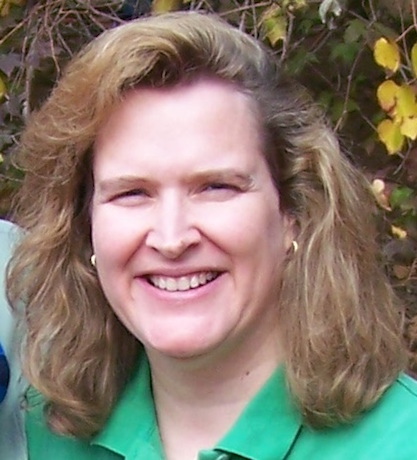 ---