MoneyGeek assessed top general liability insurance providers in Texas by evaluating essential factors like affordability, customer satisfaction, financial stability and the online quote process. Next emerged as the state's leading general liability insurance company, earning a MoneyGeek score of 89 out of 100. Its policies average $26 per month for 20-employee LLCs and $25 per month for sole proprietors without employees, making it the cheapest insurer overall in terms of affordability.
Best
General Liability
Texas
2023
Best General Liability Insurance in Texas



Best for Employers
- Nationwide

Best for Sole Proprietors
- biBERK
Best Overall General Liability Insurance in Texas
Next emerged as the top contender for Texas' best general liability insurance in MoneyGeek's analysis, boasting an impressive score of 89 out of 100.
To emphasize its strong standing in the market, the table below highlights the rates and MoneyGeek scores for all the companies we examined in the state. This data offers a transparent look into Next's performance relative to its competitors.
How was this MoneyGeek score calculated?

4/5
Sole Proprietor Affordability
PROS
Most affordable provider for LLCs
Competitive rate for sole proprietors
Quick online quotes service
CONS
Relatively weak financial stability
High rate of customer complaints
Company Highlights
Next offers a convenient online quote service and competitive pricing for LLCs and sole proprietors. Affordability is significant for smaller businesses and entrepreneurs who must maximize their resources and minimize costs. Investing in coverage means that companies can adequately protect themselves from potential financial losses without breaking the bank.
However, this company suffers from low financial stability and a high complaint index. These metrics suggest this provider has service and claims experience issues and may not be the most dependable in paying out claims to its policyholders.
Cheapest General Liability Insurance in Texas
Our affordability score calculation for this category takes into account the monthly rates for sole proprietors and LLCs with equal weight. Next is our analysis's top provider, offering the lowest average monthly premiums for sole proprietors and LLCs at an average of $25 and $26 per month, respectively.
While Next boasts the lowest average rates, certain insurers may have more competitive pricing for sole proprietors or LLCs individually.
How was this MoneyGeek score calculated?

4/5
Sole Proprietor Affordability
PROS
Offers the most affordable general liability policy for LLCs
Runner-up in affordability for sole proprietors
Swift digital quote generator
CONS
Unstable financial footing
Company Highlights
On average, Next is the most budget-friendly option for LLCs, and the second cheapest for sole proprietors, making it highly accessible for small businesses. Additionally, it offers a quick online quote system, making it easy to obtain quotes and sign up for a policy.
It's worth noting that Next has low ratings in financial stability. These scores indicate that it may be unable to consistently fulfill claims, resulting in a loss for the business owner.
Best General Liability Insurance for Employers in Texas
Achieving an exceptional MoneyGeek score of 93 out of 100, Nationwide stands out as the premier insurance provider for employers in Texas. Its policies for LLCs cost an average of $41 per month. We evaluated insurers in this category based on the average monthly cost of general liability insurance for LLCs employing 20 individuals.
The number of employees within your organization can significantly affect the cost of general liability insurance. Companies with a workforce of fewer than 20 can expect to pay below this average, while larger enterprises should brace themselves for higher premiums.
How was this MoneyGeek score calculated?
Best for Employers
Score: 93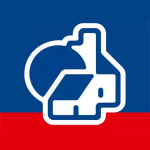 PROS
Dependable financial backing
Receives excellent customer feedback
CONS
Lengthy process for online quotes
Falls short of offering the most competitive LLC rates
Company Highlights
One of the key strengths of Nationwide is its solid financial foundation, which is critical for insurance coverage. The company's financial strength means the provider has the resources to pay claims, even in a large-scale disaster or emergency. The company has also garnered positive customer feedback for its exceptional service and support.
Nationwide's online quote processing time is slower than some of its competitors, which might be inconvenient for those seeking a quick estimate. The company also doesn't offer the most competitive LLC rates, making it less appealing for cost-conscious businesses.
Best General Liability Insurance for Sole Proprietors in Texas
With an outstanding MoneyGeek score of 97 out of 100, biBERK established itself as the premier choice for sole proprietors. Policyholders can expect to pay an average monthly expense of $23.
These ratings and associated monthly fees are designed specifically for sole proprietors without employees. However, rates may be higher for hazardous industries such as construction due to the heightened possibility of accidents and liabilities that come with these businesses.
How was this MoneyGeek score calculated?
Best for Sole Proprietors
Score: 97
5/5
Sole Proprietor Affordability
PROS
Robust financial position
Impressive customer approval ratings
CONS
Slow online quote generator
Not the most budget-friendly provider
Company Highlights
biBERK demonstrates a solid financial footing, reflecting the provider's reliability and dependability when paying claims. Its impressive customer satisfaction ratings showcase its commitment to delivering outstanding service.
There is room for improvement in its online quote system's efficiency. While it scores high in affordability, it's not the cheapest provider, either. Sole proprietors with restricted financial resources may have other options, especially those who need to allocate their budget more efficiently and invest in other essential aspects of their business.
Do You Need General Liability Insurance in Texas?
In Texas, businesses that have contracts with government entities have a mandate to buy workers' compensation insurance. This requirement is in place to ensure that employees have coverage in the event of a work-related injury or illness. For commercial auto insurance, the state mandates minimum coverage limits of $30,000 per person, $60,000 per accident for bodily injury and $25,000 for property damage. Business owners who use vehicles for work should obtain commercial auto insurance to protect their business from financial losses due to accidents or damage to company vehicles.
General liability insurance is another wise investment for business owners to consider, even if it is not required. This type of business insurance covers third-party claims of bodily injury, property damage and personal or advertising injury. In some cases, obtaining general liability insurance may also be necessary to get a business license or win contracts in specific industries.
SMALL BUSINESS RESOURCES IN TEXAS
Texas' Governor's Office of Small Business Assistance hosts an array of educational webinars and live events each year, focusing on supporting small businesses and entrepreneurs. It partners with local, state and federal entities like the Texas Workforce Commission, U.S. Small Business Administration and regional economic development groups to deliver these beneficial programs.
How Much Is General Liability Insurance in Texas?
An average general liability insurance policy in Texas, featuring a $2 million aggregate limit, a $1 million occurrence limit and no deductible, typically costs around $28 per month for sole proprietors and $53 per month for LLCs
The aggregate limit represents the maximum amount an insurance provider will pay for claims during the policy's term. The occurrence limit signifies an insurer's maximum coverage for a single claim. The deductible is the cost policyholders are responsible for before their insurance kicks in to pay a claim.
Factors That Impact General Liability Insurance Costs in Texas
The cost of general liability insurance for businesses in Texas can fluctuate based on a few crucial factors. We have compiled a list of these elements and their impact on coverage expenses below:
Insurance premiums can be significantly affected by coverage limits. Higher limits increase costs, while lower limits typically result in cheaper premiums.

Number of employees and payroll costs

Companies with numerous employees and considerable payroll costs can anticipate a rise in general liability insurance expenses. Our analysis of LLCs and sole proprietorships demonstrates this relationship.

The location of your business can have a notable impact on your insurance costs. It's crucial to remember that average rates at the state level may vary from city to city, so consider these differences when evaluating your coverage requirements.

Having a history of multiple claims can make a business appear riskier to insurance providers, resulting in higher premiums.

Industries with higher risks, such as construction, generally face higher general liability insurance costs. The table below illustrates the average cost of general liability insurance for various industries in Texas, including cleaning services, software development firms and general contractors.
Frequently Asked Questions About General Liability Insurance in Texas
Choosing the best general liability insurance for your business in Texas depends on a range of factors specific to your company. Below, we address frequently asked questions, offering guidance in maneuvering through this complicated decision.
About Melissa Wylie
---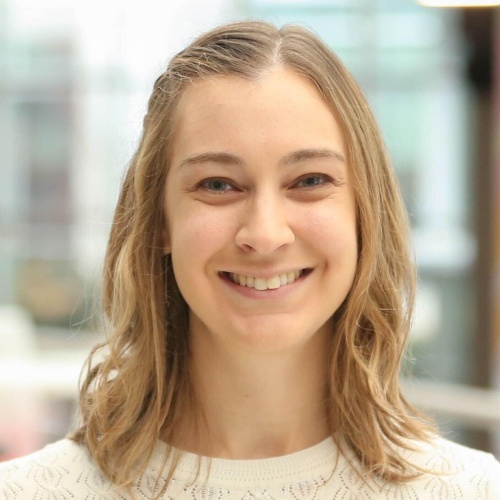 ---