General liability insurance protects your business against bodily injury or property damage claims caused by your products, services or negligence. This coverage is essential to protect your bottom line, particularly if you work in a high-risk industry — like construction — or a business that serves clients — like retail.
Discover more about what general liability insurance covers, who needs it and how to get it to have a better understanding of whether it's something you need for your business.
Table of Contents
What Does General Liability Insurance Cover?
General liability insurance, otherwise known as business liability insurance, protects your business against claims involving property damage or bodily injury. It can also cover you if you're accused of reputational harm, advertising injuries and copyright infringement. Without general liability insurance, you risk paying for injuries and damages out of pocket, which could lead to your business' bankruptcy.
There are many incidents where general liability insurance could come in handy, such as:
If someone gets hurt on your business' property: In case a customer slips or gets into an accident at your place of business, general liability insurance can pay for their medical bills.
If someone's property gets damaged due to your business: If your company offers a service and you damage one of your client's property, general liability insurance can pay to replace it.
If you are accused of using someone else's work: Copyright infringement accusations can lead to a host of expenses, but general liability insurance can help with them.
If you are accused of libel, slander or reputational harm: In these situations, general liability insurance can help pay for your legal defense, settlements and judgments.
These are just a few of the many situations where general liability insurance can help. While it may seem far-fetched now, it's better to stay protected than risk paying for everything from your business' wallet.
What General Liability Insurance Does Not Cover
While general liability insurance covers a wide range of situations, it doesn't cover everything. For example, you won't be covered:
If you get into a commercial auto accident: If you or an employee gets into a car accident while on the job and is at fault, general liability insurance won't cover injuries or damages — commercial auto insurance does.
If your employee falls ill or is injured on the job: Employees who get into an accident in the workplace are not covered by general liability insurance. Instead, their medical bills are covered by workers' compensation.
If your business property is damaged or stolen: Instead, this would have to be covered by commercial property insurance.
If there are professional errors or mistakes in services: If your product has a fault or your service was performed incorrectly, you need professional liability insurance.
Understanding what general liability insurance doesn't cover can help you seek out the additional coverage you need to protect your business.
Examples of General Liability Insurance Claims
Having general liability insurance can grant you the peace of mind you need to run your business. Consider the following scenarios:
Property damage claim: Imagine running a cleaning business and your employee accidentally makes a hole in the wall of your client's home, amounting to $15,000 in damages. If you have general liability insurance, your policy could pay for the damages or any lawsuit your client may file.
Bodily injury claim: Say you own a retail store and one of your customers is injured by a falling item. They are hit in the head and incur $100,000 in medical bills, which they expect you to pay for. If you aren't liquid or don't have the assets to pay for an exorbitant medical bill, your general liability insurance policy will help cover these costs.
Reputational harm claim: Imagine owning a bakery and one of your competitors brings you to court for $50,000, claiming you stole one of their recipes and designs. Having general liability insurance can help you pay for the related costs of being in court.
Overall, there are many instances where having general liability insurance can come in handy. This insurance coverage is a great way to safeguard your business against unexpected expenses and ensure your bottom line is not affected.
Who Needs General Liability Insurance?
General liability insurance is not legally required — but it is highly recommended for businesses. Its coverage can prevent you from facing the financial consequences of costly lawsuits, medical bills or property damage.
While all businesses should have some level of general liability insurance, certain industries may benefit from this coverage more than others. For instance, those in the business of providing services, such as construction, plumbing or cleaning, should get general liability insurance to safeguard against potential damages to or on their clients' properties.
MONEYGEEK TIP
General liability insurance is not a legal requirement, but you may still need to get it to engage in certain transactions. For instance, if you're trying to lease a commercial space, the landlord may require that you have a general liability insurance policy.
How Much General Liability Coverage Do You Need?
How much general liability coverage you need depends on the size and nature of your business. For small businesses, the most common coverage is around $1 million per occurrence, with a $2 million aggregate limit and $0 deductible.
However, if you work in an industry where the risk of accidents is higher, such as construction or other service-based industries, it's advisable to get more coverage. On the other hand, industries like consulting or retail may need less coverage.
Keep in mind that getting more or less coverage will affect your premiums. It's crucial that you evaluate the risks associated with your industry and choose coverage limits based on those risks. Remember that while higher coverage limits may increase general liability insurance costs, they safeguard against more expensive financial damages from accidents or lawsuits.
What Happens if a Business Doesn't Have General Liability Insurance?
Choosing not to purchase general liability insurance can lead to serious financial consequences for any business owner. Without it, you could be on the hook to pay for any legal fees, medical bills and property damage costs resulting in a filed claim out of pocket. If you aren't prepared or don't have the resources necessary to do this, you may suffer from significant financial losses or even bankruptcy with general liability insurance.
Not only will these expenses drain you financially, but your opportunities may also be at risk. Clients may not want to work with a business that can't provide proof of general liability coverage.
How to Get General Liability Insurance
Understanding how to get general liability insurance can help you prepare ahead of time and speed up the application process. If you're ready to obtain the coverage your business needs, review the steps to getting general liability insurance.
1
Assess your business risks
It's important to assess your business risks to determine how much coverage you need, Think about the most common type of accidents that occur in your business or industry and how much it might cost to address those accidents.
2
Gather the required information
Insurance providers will ask for information about your business, such as your number of employees, revenue, business structure and more. Preparing this in advance can help speed up the application process.
3
Consider additional business insurance
Aside from general liability insurance, there are a number of other business insurance coverages that can protect your business. Explore your options from different providers and opt for insurers who can provide all the coverages you need.
4
Compare general liability quotes
Before applying for a policy, make sure to gather quotes from several different providers. This way, you can compare offers and select the best general liability insurance for your situation — whether you want the lowest premium, the best service, or both.
It's essential to undergo the process of evaluating your coverages yearly. After all, your business needs can change over time, making it important to ensure that your coverage remains adequate to protect your business from potential risks.
General Liability Insurance FAQs
As a business owner, understanding the ins and outs of general liability insurance is crucial to protecting your business from potential financial loss. Make more informed decisions about your coverage by reviewing MoneyGeek's answers to frequently asked questions related to general liability insurance.
Experts' Advice on Finding General Liability Insurance
How does general liability insurance protect businesses? Can you provide an example scenario where it would come into play?

Who would you say is the ideal candidate for purchasing general liability insurance? Are there specific types of businesses that require it more than others?

What advice would you give to a business owner who's unsure whether they need a general liability policy?
Matthew Davis
President and CEO at GDI Insurance Agency, Inc.
Evan W. Walker
Attorney at Evan Walker Law
About Melissa Wylie
---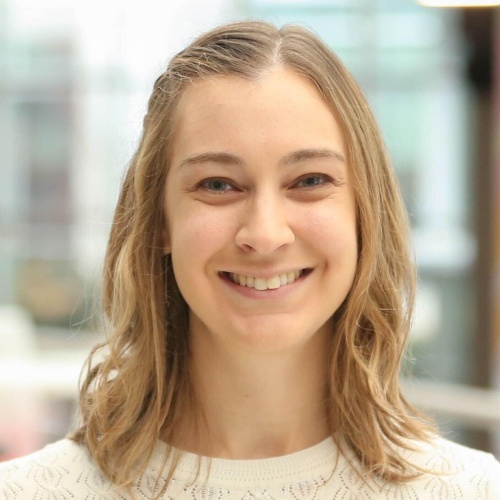 ---