Having the right insurance policy can save your business from financial losses. But with different types of business insurance available, which ones should you get?
The type of business you own and the industry you're in impact the types of risks you face — and the coverage you need. However, there is no one-size-fits-all policy to shield against all risks. By understanding the different types of business insurance, you can develop an approach that will protect your business against the risks it is most likely to face.
Table of Contents
The Nine Main Types of Business Insurance
From general liability to workers' compensation insurance and more, we've highlighted the most common types of business insurance that are good to have, no matter the industry. Understanding each type of business insurance is essential to help you develop a policy that combines the coverage your business needs.
Generally, many owners start with a business owner's policy (BOP), as it combines basic coverages such as general liability coverage, commercial property coverage and business income coverage. However, you can add more to minimize the risks your business may face.
General liability
Covers bodily injury and property damage claims against the business.
Commercial property
Protects the business location and inventory.
Business income
Replaces lost income from an unexpected event.
General Liability Insurance
General liability insurance covers claims related to property damage, bodily injury, reputational damage and copyright infringement. For instance, if someone slips in your retail store due to a freshly mopped floor, this general liability insurance will pay for their medical bills if they file a claim against you.
While general liability insurance is not legally required, you may need it to do business, such as entering a contract or providing services to a client. Not having this coverage can also lead to paying for injuries or damages out of pocket, which could lead to significant financial losses.
Workers' Compensation Insurance
Workers' compensation insurance covers employees' work-related injuries and illnesses, be it for their medical costs or lost wages. If you're running a restaurant and your chef burns themselves by accident, workers' compensation will cover their medical costs.
Unlike other types of business insurance, workers' compensation is legally required in most states. However, requirements can vary based on which state your business is located in. Generally, if you have at least one employee, you're likely to need to insure them with workers' compensation.
Not purchasing this coverage could lead to penalties, depending on the state. In California, for instance, failing to provide workers' compensation is a criminal offense punishable by a fine of up to $10,000, up to one year in jail or both.
Professional Liability Insurance
[Professional liability insurance]https://www.moneygeek.com/insurance/business/what-is-professional-liability-insurance/), also known as errors and omissions insurance (E&O insurance), pays for legal fees when a business is accused of making an error. It's best for businesses that provide services or advice, such as consultancies.
There are three common types of professional liability insurance to consider:
Directors and officers (D&O) insurance: Protects a business's directors, officers and family members against claims made by other stakeholders, such as employees, vendors or competitors, for breach of fiduciary duty or mismanagement.
Cyber liability insurance: Covers the financial losses and legal fees associated with data breaches and cyberattacks.
Malpractice insurance: There are different kinds of malpractice insurance depending on the profession, such as health care, law and other fields where mistakes can result in injury or harm to clients or patients.
Commercial Auto Insurance
Commercial auto insurance protects your business's vehicles in case of an accident, be it a car, van, truck or even specialty vehicle, depending on the insurer. If, for instance, an employee driving a company truck gets into an accident, commercial auto insurance can cover the other party's injuries or damages.
Commercial auto insurance is legally required in most states, and each state has different coverage requirements. Generally, if you travel to another state with higher coverage requirements and get into an accident, your auto policy will cover you by meeting those higher requirements. Still, it's wise to do your research before purchasing a policy: some states have interstate coverage requirements that must be met to cross state borders with your goods and drivers.
Commercial Property Insurance
Commercial property insurance helps to cover damages to a building you own or rent and the equipment you use for business. It covers financial losses in the event of fire, theft, vandalism or other covered events that may damage or destroy the property. For instance, if your retail store was robbed, your commercial property insurance will cover you.
However, commercial property insurance does not cover damages from floods or earthquakes. These calamities will require a separate policy each. Despite this, it's particularly useful to have commercial property insurance if you're renting an office or retail store. Some landlords will even require it before letting you lease their property.
Business Income Insurance
A business income insurance policy replaces lost income when a business closes due to a covered cause, such as damage to the building or a temporary relocation. Aside from lost income, it also covers money for rent, payroll and even taxes. This policy is specifically designed to compensate business owners for the financial losses they experience when the business is closed or inoperable.
For instance, if the building you're leasing suffers from a fire, business income insurance will pay for you to rent a new place and compensate you for any other losses. It's a great way to grant you peace of mind in case of an unexpected disruption, but note that it does not cover all types of events. Clarify with your provider what the covered events are before purchasing a policy.
Commercial Umbrella Insurance
Commercial umbrella insurance serves as an extra layer of protection in case your other liability limits have been exceeded. It provides coverage for a variety of scenarios, including property damage, bodily injury and other types of liability.
For example, if a customer got into a bad accident at your store and their medical bills exceed your general liability limits of $1,000,000, that is where commercial umbrella insurance comes in. Generally, if you have several liability coverages but are unsure about your limits, commercial umbrella insurance can grant you the peace of mind you need.
Data Breach Insurance
If your business fails to protect your customer's sensitive data or you've suffered from theft of company information, data breach insurance can cover any associated costs. This includes, but is not limited to, informing clients or customers, paying fines, managing public relations, investigating the situation, restoring the system and more.
Imagine discovering that your customer's personal information has been stolen, and you'll need $1,000,000 to cover legal fees, notify clients, restore the system and more. If this happens, data breach insurance will cover the costs up to your limit. While it doesn't bring back the stolen information, having data breach insurance can help minimize damage and protect your business's reputation.
MONEYGEEK TIP
Some errors and omissions (E&O insurance) or professional liability policies include data breach coverage, as they often go hand in hand. Check your policy to see if you're protected, or ask your provider for more details.
Key Person Insurance
Key person insurance is a life insurance policy that protects you from financial losses if a key employee, such as the owner or the founder, passes away. It pays for any lost income and covers the cost of hiring and replacing that person with a new employee.
For instance, if your co-owner was the primary chef at your restaurant and they passed away, your business would be the beneficiary of the key person insurance policy. The death benefit received should give you enough time to replace the co-owner. Overall, this coverage is designed to help ensure the ongoing operation of the business despite losing a key individual.
How to Choose the Right Types of Business Insurance
To choose between the many types of business insurance to get, you need to think about the risks and liabilities associated with your business and industry. That will tell you what policies and coverages your business needs the most.
Use our tips as a starting point to determine what coverage you need and how much to buy.
Prioritize legally required insurance: Workers' compensation and commercial auto insurance are legally required in most states, but the limits can vary. Find out how much liability insurance you legally need for your business, then evaluate if you need more based on your industry and business.
Choose protection based on your biggest risks: Identify the specific risks and liabilities associated with your business and its industry, then choose protection based on that.
Keep your business assets in mind: Make sure to protect any valuable business assets you have, be it property, employees or equipment.
Avoid opting for the cheapest coverage: When looking for liability insurance coverage, it may be more tempting to purchase minimal coverage, which is often more affordable. But it's better to ensure your business is fully insured to avoid out-of-pocket expenses in the future.
Learn More About Insurance
Health Insurance
Health Insurance
Experts' Advice About Choosing the Right Types of Business Insurance
What are some types of business insurance that are often overlooked but are important for small businesses to have?

How can businesses determine the appropriate level of coverage for each type of insurance they need?

What are the key factors that businesses should consider when choosing an insurance provider?

What are some common mistakes that businesses make when choosing insurance coverage, and how can these be avoided?
Dr. Michael L. Burkhardt, Ph.D., CPCU
Head, Insurance and Risk Management Program at Northwood University 
Erick Chang, Ph.D.
Associate Professor of Management at Arkansas State University
Evan W. Walker
Attorney at Evan Walker Law
Christina Ubl
CFP®, CDFA®, Co-Owner of Clute Wealth Management
Michael Manahan
Lecturer at California State University Dominguez Hills; Author and Business Consultant
Vincent O. van Empeh, Ph.D.
Assistant Professor of Practice, School of Business at The University of Indianapolis
Mark T. Schenkel
Associate Editor at Journal of Small Business Management and Professor of Entrepreneurship at Jack C. Massey College of Business
David S. (Steve) Heesacker
Business Instructor at Central Carolina Community College
Ryan Klekar, CFP®, CTFA
Sr. Wealth Advisor & Shareholder at Truepoint Wealth Counsel
Mason Allen
Account Manager at American Insurance
James Welch Jr.
Associate Teaching Professor at Sykes College of Business
About Melissa Wylie
---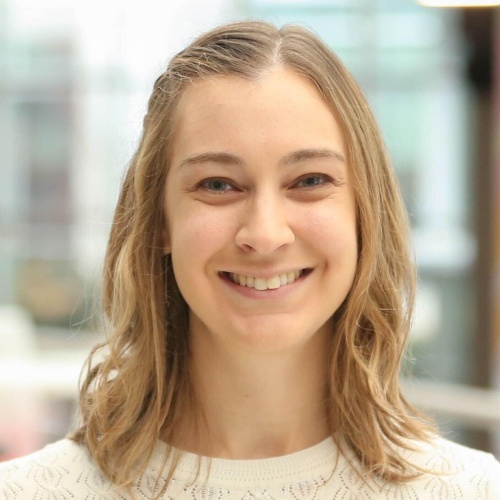 ---