Pie offers the overall cheapest workers' comp insurance provider. On average, policies at Pie cost $104 monthly for a business with 20 employees. Note that this can change if you have more or fewer employees.
Affordable workers' compensation insurance can help you safeguard your business while minimizing expenses. Prioritizing cost-effective coverage allows you to strike a balance between protection and financial sustainability.
Cheapest Workers' Compensation Insurance for Small Businesses
Pie offers the most affordable workers' comp insurance for businesses with a 20-employee workforce. Pie's workers' compensation insurance policies cost an average of $1,205 yearly or $104 monthly. Thimble is the runner up, with premiums averaging $1,691 per year.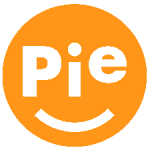 pros
Affordable coverage at $104 per month
cons
High rate of customer complaints based on NAIC
No weekend customer support
COMPANY HIGHLIGHTS
Pie Insurance, launched in 2017, stands out as an affordable choice for workers' compensation insurance. With monthly costs averaging $104 or an annual cost of $1,205, its rates are hard to beat. Obtaining a quote is quick and hassle-free, taking less than a minute.
However, it's worth noting that Pie Insurance has a less-than-ideal customer satisfaction record based on NAIC complaint scores. If customer service is a priority, you may want to explore other options.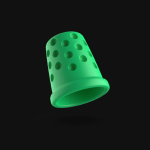 pros
Premiums average $1,691 per year
Financial stability rating from AM Best is strong
cons
Relatively high number of customer complaints
Customer support can only be reached via site
COMPANY HIGHLIGHTS
Thimble is a small business insurance provider established in 2016. With workers' comp insurance policies averaging $1,691 a year or $149 a month, it's the second cheapest provider in the U.S. It's also the second fastest quote provider, offering a quote in less than a minute.
In addition to its competitive pricing, Thimble boasts a strong track record of customer satisfaction. However, if you have a concern or inquiry, Thimble representatives are only available via the customer support chat on its site.
Cheapest Workers' Compensation Insurance by State
Pie and Thimble consistently rank as the most affordable workers' comp insurance providers. However, note that where your business is located and operates can affect your rates, as each state sets specific rates that insurers charge per $100 of payroll.
Cheapest Workers' Compensation Insurance by Employee Count
Based on our analysis, Pie is the most cost-effective option for businesses with five, 20 and 100 employees.
Workers' compensation insurance premiums are generally affected by the number of employees and payroll costs. The more employees you have, the higher the risk of exposure to illnesses and accidents — and the higher the financial risk for the insurer. This is why insurers offset costs with higher insurance rates.
Filter the table below to find the cheapest workers' comp insurance provider based on the size of your workforce.
How did MoneyGeek determine these costs?
How to Get Cheap Workers' Compensation Insurance
While the state typically sets workers' compensation insurance rates, there are still a few ways you can save on coverage. From comparing quotes to looking for discounts, learn how to find cost-effective workers' compensation insurance to protect your employees and your business.
1
Comparison shop for coverage
When you compare quotes from several insurers, you can evaluate different coverage options and find the most affordable one. By taking into account different insurers' rates, terms and coverage limits you can decide which provider is best for your budget and needs.
2
Consider a pay-as-you-go plan
Instead of paying a large upfront premium, you can make smaller, regular payments for workers' compensation insurance based on your actual payroll. This is especially helpful if your business has busy seasons or fluctuating workforces, as it can allow you to pay based on how your business is structured.
3
Look for discounts for making annual payments
Some insurers may offer discounts if you pay annually rather than monthly. Not only is it convenient, but it's a good option that can help you save if your business's workforce does not fluctuate wildly over the year.
4
Check for workers' comp exemptions
Understanding workers' comp exemptions is crucial for business owners. In some cases, workers' compensation requirements may not apply to independent contractors or domestic workers. By knowing which employees qualify for exemptions, you can reduce coverage costs.
Frequently Asked Questions About Workers' Compensation Insurance
Keep your business safe and your expenses in check by finding affordable workers' compensation insurance. Get quick answers about the cheapest workers' comp insurance providers through answers to frequently asked questions.
Learn More About Small Business Insurance
Small Business Insurance
Small Business Insurance
About Melissa Wylie
---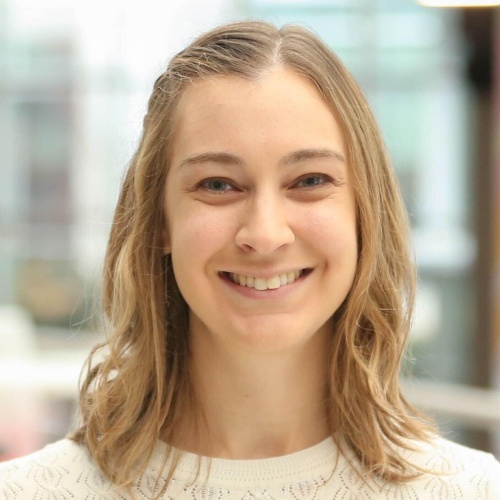 ---
sources
Pie Insurance. "Timeline." Accessed May 31, 2023.