On average, workers' compensation costs $167.96 monthly for a business with 20 employees. More or fewer employees can change your costs, but it's only one factor affecting your premiums. Your business's industry, payroll and claims history also affect your workers' comp insurance costs. If you're seeking coverage for your business, it's crucial to understand these factors to find competitive rates.
Average Cost of Workers' Compensation Insurance
Workers' compensation insurance helps cover the costs if an employee gets injured or ill due to work-related causes. From employee medical bills and lost wages to legal fees in case of litigation, workers' comp is essential for businesses — and a legal requirement in most states.
The average cost of workers' comp insurance depends on several factors, but it's primarily affected by how many employees your business will insure.
For 5 employees, the average cost is $783 per year.
For 20 employees, the average cost is $1,948 per year.
For 100 employees, the average cost is $7,939 per year.
Apart from the number of employees, the payroll and your business's industry also significantly impact the cost of workers' comp insurance. MoneyGeek's methodology involved modeling a small, five-year-old software development company's business profile and adjusting for varying revenues and payroll levels.
Average Cost of Workers' Compensation Insurance by State
The location of your business can affect the cost of workers' comp insurance. Each state sets a rate that insurers charge per $100 per payroll, so costs can vary depending on the state in which your company is based.
For instance, Texas has the lowest average monthly cost for a business with 20 employees at $94 each month, while Hawaii has the highest at $489 per month.
Factors Impacting the Cost of Workers' Compensation Insurance
Several factors influence workers' comp insurance costs, including payroll expenses, industry classification, employee count, past claims, and the choice of insurer. Out of all the factors, the number of employees, payroll amount and industry type have the most significant impacts on workers' comp costs.
Payroll Costs
Workers' comp insurance is typically charged a rate for every $100 of payroll, which is set by the state. Therefore, a business with higher payroll expenses will have to pay a higher premium than a business with lower payroll costs.
Class Code
An employee's class code represents the type of work they do. It's typically categorized based on the industry, role and level of risk involved. The class code also affects the rate charged per $100 of payroll.
The higher the risk of injury in the workplace, the higher the rate. For instance, roles in industries like construction typically have higher rates than those in marketing and communications.
Number of Employees
The more employees a business has, the more workers' comp insurance will cost. This is because insurers view a larger workforce as having a higher level of risk.
When the number of employees increases, the likelihood of workplace injuries and illnesses also increases. Because of this, insurers anticipate more claims and charge higher premiums if your business has more employees.
Previous Claims
Frequent workers' compensation claims can make insurers perceive a business as risky, which can result in higher insurance rates. Previous claims can indicate elevated future risks and liabilities — and that is why insurers offset costs by charging higher premiums to companies with more past claims.
Insurance Company
The insurer you choose when you get workers' compensation insurance affects the cost of coverage, as some companies may offer more affordable policies. This is why shopping around and comparing quotes is a great way to find the best price for your business.
Use the table below to compare insurance companies and costs for workers' compensation insurance costs based on the number of employees.
How Workers' Compensation Insurance Premiums Are Calculated
Insurers use payroll expenses, industry classification, employee count and past claims to determine your premiums. One simplified example of a formula that an insurer may use:
Class Code Rate x Claims History Modifier x (Payroll/$100) = Premium
Note that this formula is for illustration only, as each insurer may use a different methodology to calculate workers' compensation premiums.
How to Reduce Your Workers' Compensation Insurance Costs
A strategic approach to workers' compensation insurance can help you manage costs and find the best workers' comp coverage. For instance, simple steps like correctly classifying employees and implementing employee safety programs can reduce your workers' comp insurance costs.
1
Implement employee safety programs
Comprehensive safety training programs for employees can help reduce the likelihood of workplace accidents. Having this training on record and offering it regularly can help lower your workers' comp insurance premiums.
2
Correctly classify employees
Class codes can significantly affect your premiums, as you will pay higher rates for higher-risk employees. Ensuring that each employee is assigned the appropriate class code allows you to pay the correct insurance rates and avoid potential overpayment or underpayment.
3
Accurately report payroll
To prevent inflated premiums, be sure to report your payroll accurately. Overestimating payroll could lead to higher insurance rates; while providing precise payroll information keeps insurance rates fair and reasonable.
4
Check for discounts for annual payments
Some insurers may offer discounts or incentives if you opt for annual policy payments instead of monthly installments. While it may be costly to pay upfront, you might be able to save more in the long run.
Frequently Asked Questions About Workers' Compensation Insurance Costs
Equipping yourself with knowledge about the average workers' comp insurance costs will help you plan your business finances effectively. Get answers to commonly asked questions about workers' comp insurance costs.
Learn More About Small Business Insurance
Small Business Insurance
Small Business Insurance
About Melissa Wylie
---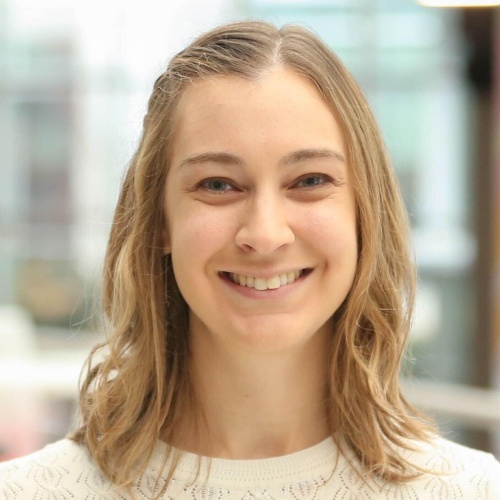 ---