Workers' compensation insurance covers potential expenses caused by an injury or illness an employee gets on the job. Although this type of policy is often used in businesses with employer-employee relationships, it also covers contractors in the construction industry.
In most states, it's necessary to have workers' comp for contractors if you have employees. Contractors with no employees are typically not required to have workers' comp insurance, but you can still purchase coverage for yourself if you want financial protection.
What Does Workers' Compensation Cover for Contractors?
Workers' compensation for contractors provides coverage for both employees and employers in the construction industry. It helps pay for medical expenses and lost wages due to work-related injuries and illnesses.
The construction industry includes many high-risk jobs. Accidents that may cause injuries can occur on the job, and workers could even develop an illness due to the work environment. In either of these scenarios, there might be hefty medical costs and downtime. Having workers' comp can help manage potential bills.
Workers' compensation benefits for workers
Workers' comp can help employees by providing the following benefits:
Medical expenses: This insurance covers emergency room expenses, hospitalization and treatments.
Ongoing care and rehabilitation: If either ongoing care, rehabilitation or physical therapy after a work-related injury or illness is necessary, workers' comp will help pay for these services.
Income replacement: If the employee can't work because of a work-related injury or illness, this insurance will help cover lost wages.
Disability benefits: Workers' comp even covers temporary and permanent disabilities. If a worker needs time off or can no longer return to work, this coverage will provide disability benefits.
Death benefits: If a worker dies due to a work-related accident, workers' comp will provide death benefits to their dependents.
Workers' compensation benefits for employers
Aside from helping employees, workers' comp can also be beneficial for employers. It provides employers with liability coverage, which protects them from possible financial loss if an employee gets injured or develops an illness while performing their work duties. Workers' comp also helps cover legal costs like attorney fees, court expenses and settlements if an employee sues the employer due to a job-related injury or illness.
What Workers' Compensation Doesn't Cover for Contractors
Although workers' compensation insurance for contractors provides financial protection in many scenarios, it doesn't cover injuries and illnesses in certain situations.
Workers' comp doesn't cover intentional injuries or those that occur on the employee's commute to and from work. If the injured employee is intoxicated, workers' comp won't cover the injury if it occurs due to their intoxication.
One example of this would be if a construction worker came to work and intentionally smashed his or her finger using a hammer in order to take the rest of the day off. In this scenario, the worker would not receive workers' comp benefits since the injury was purposeful as opposed to accidental.
Workers' Compensation Requirements for Contractors
There are some instances when workers' comp insurance for contractors is required. In these cases, it's important to understand the requirements you need to fulfill.
Rules on workers' comp insurance may vary depending on where you are. Each state has specific regulations that businesses need to follow that determine which businesses must have a policy and where they can get insurance. Typically, any business with workers needs workers' comp insurance. Businesses without employees are generally exempt, but individual states can specify who is exempt from workers' compensation insurance.

In competitive states like New York and California, you can choose where to buy your workers' comp policy. Those in monopolistic states, including North Dakota, Ohio, Washington and Wyoming, can only purchase insurance from a state-run fund.

Business license requirements

Contractors may need to get specific licenses related to construction to do business. In some cases, business owners may need to show proof of workers' comp coverage when applying for licenses. This can include carpenter or electrician licenses.

While your state may not require workers' comp for contractors, some potential clients may opt not to do business with a contractor until they have workers' comp coverage in place.
MONEYGEEK EXPERT TIP
Even if you are not legally required to purchase workers' comp insurance, doing so can be a good idea. Working in the construction industry exposes contractors to many risks. Having workers' comp for contractors will give you financial protection in the event of an accident or illness while on the job, ensuring you don't have to dip into your emergency fund for expenses you or your employees incur due to a work-related incident.
Workers' Compensation for Subcontractors
Subcontractors are professionals performing tasks or providing services on a contract basis. They're often independent businesses or self-employed individuals. In some cases, it might be required for these individuals to purchase workers' comp insurance if they have employees. That said, for subcontractors working in high-risk environments, it can be beneficial to carry their own workers' comp coverage.
Subcontractors aren't typically considered employees. This is because they work in a specialized area on a job-by-job basis. In some instances, a general contractor may cover subcontractors under their own workers' comp policy.
How to Get Workers' Compensation Insurance for Contractors
The process of getting workers' comp for contractors can vary depending on state regulations, but there are general steps contractors can follow.
1
Check workers' compensation requirements for contractors in your state
The first step is to research your state's regulations. These will indicate which business owners need to have workers' comp. You can also find information on where you may purchase coverage. Some states require business owners to buy policies from a state fund, while others allow you to get insurance from private insurance carriers.
2
Find your industry class code
Insurance providers use class codes to determine premiums. When purchasing workers' compensation for contractors, make sure you know the class code associated with your specific type of work before getting insurance quotes. You can use the National Council on Compensation Insurance's lookup tool to find the code for the work you do.
3
Determine if you need to cover subcontractors in your policy
Subcontractors typically aren't considered employees, but general contractors may choose to include their subcontractors in their workers' comp insurance to ensure coverage in the event of accidents.
4
Compare quotes for workers' compensation insurance for contractors
Location plays a role in determining the right workers' comp for contractors. Depending on your business's location, you might be able to get a policy from a private insurance company. If that's the case, it's best to get quotes from multiple providers so that you can compare rates.
You can start your search by visiting insurers' websites. Many carriers allow clients to get a quote online, but some may want you to contact them directly.
WORKING ACROSS STATE LINES?
Contractors with employees working in multiple states need to purchase coverage in each state where their employees work. They should also follow each state's specific regulations.
Frequently Asked Questions About Workers' Compensation Insurance for Contractors
Getting the right workers' comp for contractors will give you financial protection against possible expenses due to work-related accidents or illnesses. We answered some frequently asked questions to help you make an informed decision about your coverage needs.
About Melissa Wylie
---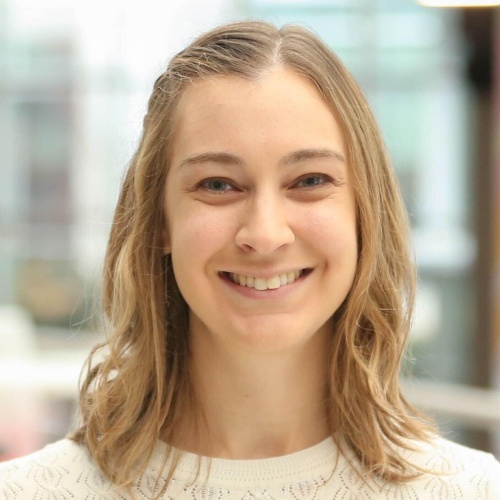 ---