Workers' compensation insurance, commonly called workers' comp, offers benefits to employees who incur injuries or suffer from an illness due to their job. It covers medical expenses, ongoing care and rehabilitation, disability benefits, income replacement and funeral costs.
Depending on the state, this type of business insurance may be a requirement that employers need to meet. Learning how to get workers' comp for your business provides financial protection to your employees and prevents possible legal issues.
Table of Contents
How to Get Workers' Compensation Insurance in Five Steps
The specific process to get workers' compensation insurance may vary greatly depending on your location. Each state has its own regulations. That said, there are a few general steps business owners can follow.
1
Check your state's workers' comp requirements
The first step is to understand what workers' comp is and determine the requirements. This type of business insurance is regulated on a state level. That means the features, benefit amounts, covered injuries and impairments, and how claims are handled may vary across locations.
Additionally, states determine which types of businesses need to get workers' compensation insurance and where it can be purchased. For instance, some states may restrict businesses to only get coverage from state funds. Others may allow you to purchase workers' comp insurance from a private insurance provider.
2
Find out your employee class code
Risk is an important factor to consider when determining insurance needs. Insurance providers also use it when calculating premium rates. Generally, the amount of risk employees face can be categorized into employee class codes.
Each code is a representation of a specific type of occupation and/or industry. You can check employee class codes with the help of the National Council on Compensation Insurance's lookup tool.
3
Determine how much coverage you need
Another crucial consideration when getting workers comp for your business is the liability limits. Typically, business owners can choose how much coverage to get. However, they must meet state requirements.
It's also important to understand the two parts that make up a workers' comp policy.
Part A (Employee Benefits): Designed by the insurance provider, this part of the policy refers to what employees are entitled to receive in the event of a claim.
Part B (Employer Liability): This coverage is specifically for the business. It provides financial protection should an injured or sick employee decide to pursue a lawsuit or additional claims against the employer.
Limits for both parts can vary from state to state.
4
Get a quote online
Depending on where your business is located, you may be able to get workers' comp insurance from a private insurer. In such a case, it's best to check out the different companies offering coverage to get the best workers' compensation insurance for your business.
Visit the insurance providers' websites to see if you can get a quote online. This process can be completed in a few minutes. Some companies, however, may want you to call, email or visit their physical location.
5
Shop around before purchasing a policy
When it comes to insurance, there's no single best policy. The top option depends on your specific needs and circumstances. That's why it's important to get workers' comp insurance quotes from multiple providers, if possible. Compare their prices and coverages to ensure you're getting the right protection at a fair price.
What You Need to Get Workers' Compensation Insurance
Most states require businesses, even smaller ones with at least one employee, to get workers' comp. Although not necessarily a requirement, it may also be a good idea for some self-employed workers to buy a workers' comp insurance policy.
Before asking for a quote, you will need to prepare certain information to ensure accurate coverage and suitable rates. These typically include the following:
Business name
Number of employees
Payroll amount
Type of work
Coverage levels
Claims history, if applicable
Insurance companies and brokers may also ask for proof of financial stability. This can be in the form of financial reports.
Where to Buy Workers' Compensation Insurance
States also regulate workers' comp insurance providers. The most common sources of policies include private insurance companies, state funds and agents or brokers.
Private insurance companies

The workers' comp insurance systems in most states allow businesses to purchase policies from private business insurance companies, such as The Hartford and Nationwide. Employers pay premiums, which may be calculated differently per insurer. The companies also decide whether to provide insurance to a business or reject their application. That said, the state agency in charge will still oversee the program.

Competitive state workers' comp fund

States with competitive state funds allow employers to choose whether to get coverage through a state fund or a private insurance provider, thus providing more options.

Monopolistic state workers' comp fund

States with this type of program only allow businesses to get workers' compensation insurance through a state fund. This is the case in four states — North Dakota, Ohio, Washington and Wyoming. This means employers from these states can't purchase policies from private insurance carriers.

Insurance agent or broker

In states where you can purchase from private insurance companies, you may also opt to get a policy from agents or brokers. These are people who sell policies on behalf of insurance companies.
State Funds vs. Private Insurers
Whether you should get workers' compensation insurance from a private insurer or a state fund depends on factors such as rates, coverage offerings and location.
Private insurers refer to privately owned companies. These insurance providers often sell various types of insurance products. They have their own rates and coverage level offerings. Depending on your qualifications and eligibility, you may also find discount opportunities from private insurers.
State funds, on the other hand, are owned and operated by the state. They only offer workers' compensation insurance policies to employers. In monopolistic states, state funds are the only source of workers' comp.
What Happens if You Don't Get Workers' Compensation Insurance?
Laws governing workers' comp insurance vary per state. Employers who don't maintain the insurance requirements will face penalties, which may range from fines to suspension of operations and even imprisonment. The severity of possible penalties also depends on the state.
For instance, failure to provide workers' compensation insurance is considered a criminal offense in California — it may lead to a fine of up to $10,000, imprisonment up to a year or both.
In New York, failure to have coverage can either be considered a criminal or civil offense. Businesses that don't provide coverage for at least 10 consecutive days will have to pay up to $2,000 for every 10 days of non-compliance or no more than twice the cost of compensation for their payroll for the said period. Employers with five or fewer employees that have been uninsured for 12 months may be charged a $1,000–5,000 fine. Those with more than five employees that have no coverage for 12 months will have to pay $5,000–50,000 on top of other applicable penalties. Subsequent violations will lead to more severe penalties, such as a conviction.
MONEYGEEK EXPERT TIP
Certain types of workers are exempt from workers' comp insurance. This means business owners don't have to provide coverage for them. Exemptions may differ per state but usually include agricultural workers or farmers, corporate officers, domestic laborers, employees of religious organizations, federal employees, independent contractors, partners, real estate agents, sole proprietors, temporary workers and volunteers. In some states, exemptions may depend on the number of employees a business has.
Frequently Asked Questions About Getting Workers' Compensation Insurance
Getting workers' compensation insurance provides employee and employer protection. MoneyGeek answers some frequently asked questions to help you find the right policy.
About Melissa Wylie
---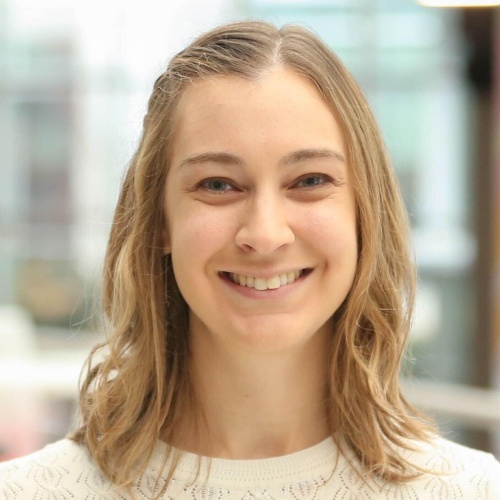 ---