Workers' compensation insurance is a legal requirement in most states. However, depending on state regulations and business conditions, some companies may be exempt from purchasing coverage for certain workers. For instance, in some states, businesses are not required to insure independent contractors.
Workers' compensation exemptions allow you to save more on operating costs — but not getting insurance isn't always a good idea. Get a better understanding of who is exempt from workers' comp, how to file a workers' comp exemption form, the risks of getting a workers' comp exemption and more before deciding not to get coverage.
Who's Exempt From Workers' Compensation Insurance?
Workers' compensation exemptions vary from state to state, along with your business's structure and the number of employees you have. However, certain worker categories are exempted across multiple states. These include:
Agricultural workers
Independent contractors
Volunteers
Federal employees
Domestic laborers
Sole proprietors
Partners
Corporate officers
Real estate agents
Temporary workers
Employees covered by federal programs
Railroad employees
Employees of religious organizations
Whether these worker categories are indeed exempted in your state — and the specific circumstances that qualify those categories for an exemption from coverage — will depend on your state's regulations.
Worker's compensation exemptions are also influenced by the number of employees a business has. Depending on the state, your business may not be required to get workers' compensation insurance coverage if you have fewer than a certain number of employees.
MONEYGEEK EXPERT TIP
Even if you're eligible for workers' compensation exemptions, having this type of business insurance may still be required for other types of workers you may employ and is, in general, recommended to avoid potential financial losses. Work-related accidents and injuries can happen in the blink of an eye — and if not mitigated by insurance, the associated costs can take a toll on your business's finances. Not only will workers' compensation insurance protect you against costly medical bills, but it will also provide legal protection for your business in case an employee chooses to sue the company for workplace-related injuries or illnesses.
Examples of Workers' Comp Exemptions by State
Workers' compensation exemptions largely depend on the state your business operates in. California, for instance, exempts sole proprietorships or employees approved for self-insurance only. All other business types, regardless of industry, are required to have workers' compensation insurance coverage.
If you're in Florida, workers' compensation exemptions depend on your industry. Businesses classified as "non-construction industry" require workers' compensation insurance if there are four or more employees, while businesses in construction need coverage if there's at least one employee, which includes the owner of the business.
In Georgia, businesses with three or more workers, including regular part-timers, need to have workers' compensation coverage. The only exemptions are sole proprietors and officers or members of a limited liability company (LLC), up to a maximum of five.
In New York, most businesses must have workers' compensation coverage, but some exceptions apply. For instance, sole proprietors with no employees do not need to obtain workers' compensation coverage. And while nonprofits with employees must have workers' compensation coverage for most of their employees, they do not need to, as one example, cover clergy or members of religious orders who are performing religious duties.
Businesses in Tennessee are exempt from getting coverage for farm laborers or domestic help that they employ. Additionally, sole proprietors, partners and members of LLCs are not considered employees and thus do not need workers' compensation coverage, while corporate officers can choose to exempt themselves.
How to File a Workers' Comp Exemption Form
In most states, you will need to file a workers' compensation exemption form. This form can be used to certify that you are not required to have workers' compensation insurance for certain types of workers. How this is filed also varies depending on the state, but there are a few general steps you can follow.
1
Identify your state's workers' compensation office.
Navigate to the website for your state's workers' compensation board or division, which should have a form titled "Notice of Election to Be Exempt," "Certificate of Attestation for Exemption," or something similar. This is where you'll apply for a workers' comp exemption.
2
Fill out a workers' comp exemption form with the required information.
The form will often ask for employee information and business details, including proof of ownership. You may also need to pay a fee. Once you've completed the form, submit it to your state's workers' compensation office. Some states allow you to submit the form online, while others may require a physical copy to be mailed in.
3
Receive a certificate of your exemption.
If your application is approved, you'll receive a certificate of exemption from your state's workers' compensation office. Keep this certificate on file, as you may need to provide it during business dealings.
Risks of Getting a Workers' Comp Exemption
While workers' compensation insurance can be a significant expense for small business owners, opting out of coverage altogether could leave you vulnerable to various risks. If you choose to exempt certain employees, independent contractors, or other types of workers from workers' compensation insurance, you assume all financial responsibility for any workplace injuries that may occur. This means that if a worker is injured on the job, you could be held personally liable for all costs related to that injury, including medical bills and lost wages.
In some cases, even a minor workplace injury can result in high costs for a business owner. For example, a simple slip-and-fall accident could result in expensive medical bills, rehabilitation costs and lost wages if the worker is unable to work for an extended period of time. Not having workers' compensation insurance to cover these costs means you may have to pay out of pocket or risk facing legal action from the injured worker.
Overall, it's important to carefully consider the potential risks and costs associated with opting out of coverage before making a decision.
Workers' Comp Exemption FAQs
Understanding how workers' compensation exemptions work can help you save on premiums, but they do not apply to everyone or all situations. Our frequently asked questions touch on the ins and outs of workers' comp exemptions so that you know exactly what to expect.
About Melissa Wylie
---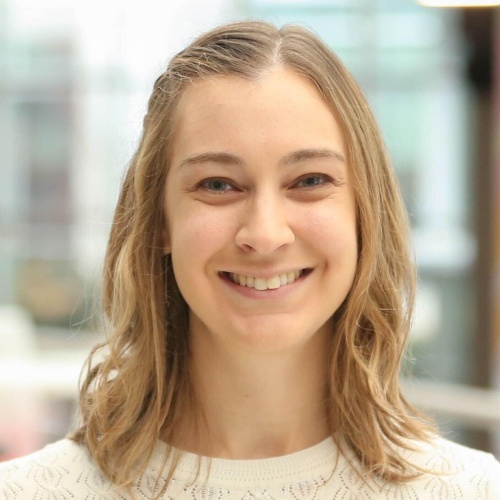 ---