MoneyGeek assessed Idaho workers' compensation insurance providers using criteria like affordability, customer satisfaction, financial stability and the online quote process. The Hartford stood out as the top choice.
Businesses with a minimum of one employee are required to have workers' compensation insurance in Idaho to protect themselves from financial and legal liabilities. This insurance covers medical expenses, lost income and potential legal claims arising from work-related injuries or illnesses.
Best Workers'
Compensation
Idaho
2023
Best Workers' Compensation Insurance in Idaho
Best Workers' Compensation Insurance in Idaho
In Idaho, The Hartford offers the best customer service and quality workmanship. Based on MoneyGeek's evaluation, it earned a high score of 99 out of 100. Companies can get top-notch workers' compensation insurance for their employees at as low as $166.
How was this MoneyGeek score calculated?
1
The Hartford
Best Overall in Idaho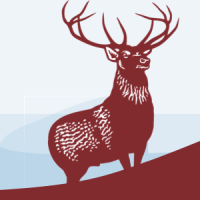 Geek Quick Take
The most affordable insurance option at $166
Excellent customer satisfaction
Financially stable
More About The Hartford
The Hartford is the cheapest workers' compensation insurance provider in Idaho, meeting your needs without going over your budget. The company pays a lot of attention to customer needs, which is why it has the highest satisfaction scores from its policyholders. Based on data, the insurer has the best satisfaction rate among its competitors. It is also financially stable and offers a reasonably fast quote processing system.

Geek Quick Take
Average cost of $201 monthly
Great customer service
Financially stable
More About biBERK
biBERK is a good choice if you are looking for an insurer that has a demonstrated performance in customer satisfaction and online services. At $201 monthly, policyholders will appreciate the company's customer service and financial stability. However, this premium is costly when compared to companies like The Hartford. biBERK does offer reasonably quick quotes, taking just shy of two minutes to offer an estimate to potential customers.

Geek Quick Take
Average cost of $197 monthly
Great customer service
Fast quote processing
More About Next
Next is well-known for the quality of its products and services, making it one of the best companies to partner with when protecting employees. It ranks well next to The Hartford when it comes to satisfied customers. This insurer offers great service that resolves complaints and customer concerns fast. However, it has a lower financial stability score, indicating it may not be able to meet its financial obligations as well as other insurers we reviewed.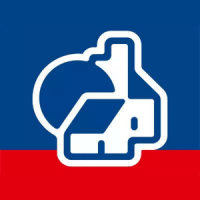 Geek Quick Take
Average monthly cost of $197 monthly
Great customer service
More About Nationwide
As one of the best insurance companies, Nationwide is known for its stellar customer service. It is one of the most reliable companies you can purchase a policy from. Its policyholders experience fast response and customer care from the insurer. However, the insurer lags behind other companies we reviewed in terms of quote speed and cost. Fortunately, it makes up for this with its great financial stability score that indicates it can pay out eligible claims.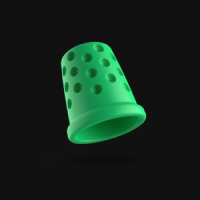 Geek Quick Take
Most expensive, at $205 per month
Fast quotes
Good financial stability
More About Thimble
Policyholders who value swift response and convenience will find Thimble to be a decent option. Costing around $205 per month, this insurer is the most expensive option of the insurers we evaluated. It offers good financial stability, but customer service is lacking. This could be cause for concern for potential customers who prioritize an excellent service experience from their insurer. Getting a quote from Thimble takes just over a minute and a half, which is the second-fastest time of all the insurers we evaluated.
Cheapest Workers' Compensation Insurance in Idaho
According to our analysis, The Hartford distinguishes itself as the most affordable workers' comp insurance provider in Idaho, presenting an enticing average monthly premium of $166. This rate is for businesses with a 20-employee workforce and an annual payroll sum of $1,250,000. Note that employee count and payroll on insurance costs are factors in determining premiums.
MoneyGeek Top Pick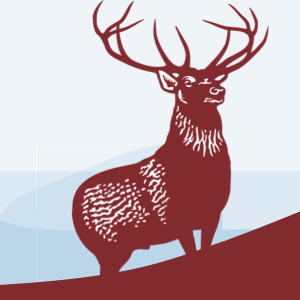 The Hartford
The Hartford's affordability combined with a low complaint index are a testament to its exceptional service. Besides cost, financial standing and customer satisfaction are also vital factors when considering an insurance provider. These could reflect the company's ability to fulfill its obligations and pay its customers, offering policyholders confidence in the insurer's reliability. The Hartford offers excellent service and financial stability, making it the best cheap workers' comp insurance company in Idaho.
We evaluated companies by examining their average monthly expenses to pinpoint the most budget-friendly insurer in the market. Keep in mind that our rates might not precisely match your actual costs, and the most economical provider for you may vary based on other factors.
Below is a table displaying the yearly and monthly expenses associated with insuring a business of 20 employees for all the insurers we analyzed in Idaho.
Best Workers' Compensation Insurance for Micro Businesses in Idaho
A business with one to nine employees typically falls under the micro business category. In Idaho, The Hartford emerges as the top choice for businesses with a workforce of five employees, offering an attractive monthly premium of just $55. This premium is for an annual payroll of $312,500.
While employee count does impact workers' compensation insurance expenses, payroll often has a more significant influence on premium rates.
MoneyGeek Top Pick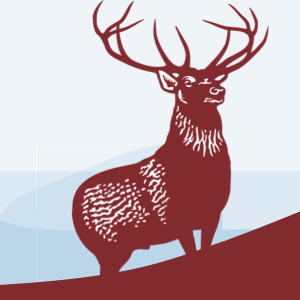 The Hartford
Affordability is an essential aspect for small businesses when considering insurance providers since it directly impacts their bottom line. The Hartford's competitive pricing makes it one of our top recommendations. Nonetheless, cost should not be the sole consideration. Financial stability and customer satisfaction can be equally important factors. The former is particularly important for small businesses because they may not have the same financial resources as larger corporations, while the latter can indicate that the insurer is responsive to its client's needs and provides efficient, timely service. The Hartford scores high in both categories.
Best Workers' Compensation Insurance for Midsize Businesses in Idaho
Idaho enterprises with 100 employees may find The Hartford to be an outstanding choice for workers' comp insurance. It offers the lowest monthly premium out of all the insurers we reviewed at an average of $797. Calculated based on an annual payroll amount of $6,250,000, this rate considers both employee count and payroll.
It's important to remember that while the number of employees influences workers' compensation insurance expenses, payroll typically has a more pronounced effect on premiums.
MoneyGeek Top Pick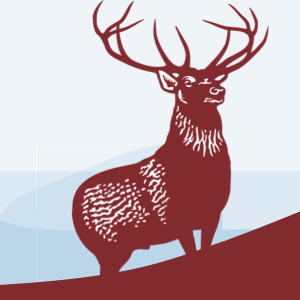 The Hartford
The Hartford can be a well-rounded option for midsize businesses seeking insurance coverage, especially because of its competitive pricing structure. However, its cost is just one of the primary reasons it's highly regarded. Businesses with a large pool of employees often have limited time and resources to spend on administrative tasks, so an insurance provider who offers a swift online process can be a convenient and efficient choice for them. The Hartford excels in this regard.
How Much Is Workers' Compensation Insurance in Idaho?
Idaho businesses with 20 employees can expect to pay an average monthly cost of $193 for workers' compensation insurance. When comparing this figure to the national average of $168, it becomes evident that Idaho's average cost is a tad bit higher.
To establish this average cost, we set specific policy limits that included a $1 million total policy limit, a $1 million per accident limit and a $1 million per employee limit. Each of these limits plays a crucial role in determining the coverage provided to the business owner. The total policy limit signifies the maximum sum the insurer would be responsible for covering across all incidents within the policy duration. The per accident limit represents the highest amount an insurer would be accountable for in the event of a single incident, whereas the per employee limit denotes the maximum sum an insurer would cover for an individual employee's claim.
To gain a deeper understanding of the average cost of workers' compensation insurance in Idaho, take a look at the table below. It illustrates the average monthly costs for businesses with five, 20 and 100 employees, providing a comprehensive view of how the insurance costs vary depending on the size of the company.
How was this cost calculated?
Factors That Impact Workers' Compensation Costs in Idaho
The cost of workers' compensation insurance usually fluctuates for every business because it is influenced by multiple factors that affect the cost of coverage.
Businesses generally pay a rate for every $100 of payroll, which means that a company with high payroll costs could pay a higher premium compared to one with lower payroll expenses. The average premium index rate in Idaho for 2022 is $1.43 per $100 of payroll. This rate means Idaho ranks 16th in terms of workers' compensation premium index rates among all states.

Organizations with a significant number of employees experience a heightened risk of employee injuries, potentially resulting in increased insurance premiums.

A class code is used to categorize the type of work carried out by employees, which in turn influences the rate charged for every $100 of payroll. High-risk industries, including construction, logging and commercial fishing, typically have higher rates due to the increased potential for workplace accidents and injuries. On the other hand, lower-risk sectors such as consulting, graphic design and administrative services generally have lower rates, reflecting the reduced likelihood of work-related injuries.

A track record of workers' compensation claims may result in an increased premium cost. For example, a business with numerous claims in the past may be perceived as having a higher risk for future incidents, leading insurance providers to charge higher premiums to account for potential payouts. In 2021, the U.S. Bureau of Labor Statistics reported over 2.6 million recordable non-fatal cases for private industry.
Do You Need Workers' Compensation Insurance in Idaho?
In Idaho, any business with at least one employee must have workers' compensation insurance. This insurance assists in covering expenses associated with employees who suffer injuries or illnesses while performing their job duties.
However, there are exemptions to this requirement, including those in household domestic service, casual employment, outworker employment and employment of specific family members in a sole proprietorship or single-member limited liability company. This also applies to those employed as the owner of a sole proprietorship, working member of a partnership or limited liability company and certain corporate officers.
Employment governed by U.S. laws, aircraft pilots applying fertilizers or pesticides, associate real estate brokers and salespeople, volunteer ski patrollers and officials of secondary school athletic contests are also exempt.
WORKERS' COMP PENALTIES IN IDAHO
Operating a business without workers' comp insurance in Idaho is a misdemeanor under Idaho law, and the employer may be subject to:
Criminal penalties
Financial penalties
Injunctions preventing you from doing business
What Does Workers' Compensation Insurance Cover in Idaho?
Workers' compensation insurance provides crucial benefits for employees who experience a work-related injury or illness. As the policyholder, the employer ensures that injured workers receive medical care and compensation for a portion of their lost income while they are unable to return to work. This coverage usually protects employers from lawsuits by workers injured while working. It covers employees regardless of who was at fault in the accident and may even provide death benefits for the worker's dependents in the event of a fatality. In addition to covering injuries from accidents, workers' comp insurance also covers certain illnesses and occupational diseases contracted as a result of employment.
Overall, workers' compensation insurance plays a vital role in safeguarding employees' well-being and financial security in the face of workplace injuries and illnesses.
Workers' Comp Resources for Employees in Idaho
The Industrial Commission oversees workers' compensation activities in Idaho, including regulating companies licensed to provide workers' compensation policies. To file a claim and obtain workers' compensation benefits, employees must adhere to the steps outlined by the Industrial Commission. These steps may involve reporting the injury to the employer, obtaining medical care and submitting documentation regarding the injury and treatment received.
For more information on workers' compensation in Idaho and the steps to file a claim, employees can visit the Industrial Commission's website.
Frequently Asked Questions About Workers' Compensation Insurance in Idaho
Here are several commonly asked questions regarding workers' compensation insurance in Idaho, addressing concerns for both employers and employees within the state.
About Melissa Wylie
---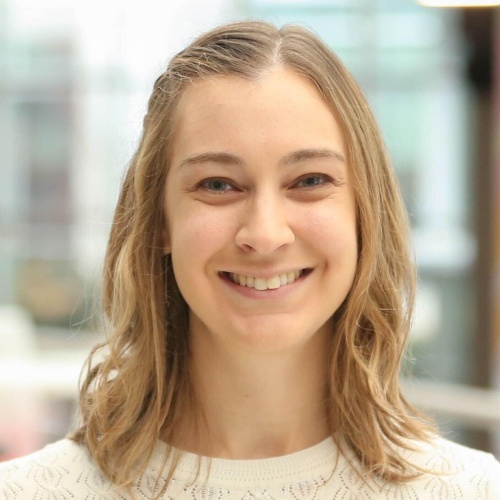 ---