MoneyGeek evaluated Nevada workers' compensation insurance providers based on affordability, customer satisfaction, financial stability and online quote process. Thimble emerged as the best, excelling in affordability and online quote accessibility.
Nevada businesses with at least one employee must have workers' compensation insurance to protect against financial and legal liabilities. This insurance covers medical costs, lost wages and potential lawsuits resulting from work-related injuries or illnesses, benefiting employers and employees.
Best Workers'
Compensation
Nevada
2023
Best Workers' Compensation Insurance in Nevada
Best Workers' Compensation Insurance in Nevada
MoneyGeek's research found that Thimble is the best workers' compensation insurance provider in Nevada, with a MoneyGeek score of 93. Policyholders can get quality service from this provider for around $188 monthly. Consumers looking for alternatives to Nevada's top-ranking insurance company can view the options below.
How was this MoneyGeek score calculated?
1
Thimble
Best Overall in Nevada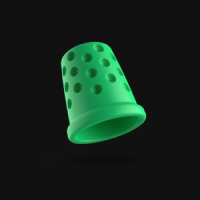 Geek Quick Take
Quick online quote application process
Offers relatively low monthly rates at around $188
Average customer satisfaction ratings
More About Thimble
Thimble provides one of Nevada's quickest online quote applications, which can be beneficial to policyholders who value convenience while comparison shopping for quotes. It also offers one of Nevada's lowest average workers' compensation insurance premiums.
However, this company lags behind its competitors in customer service ratings. Its customer complaint score indicates that policyholders may be unsatisfied with the services they receive, potentially posing a challenge for employers filing a claim in a time of need.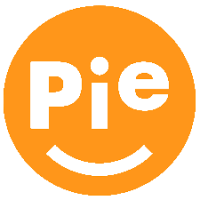 Geek Quick Take
Cheapest available workers' compensation insurance at an average of $166 monthly
Quick online quote application
Lowest customer satisfaction score among its competitors
Shaky financial standing
More About Pie
Pie balances affordability with top-tier online service. It offers the lowest premiums in the market, making employee protection more accessible to Nevada businesses.
However, Pie's customer satisfaction ratings are the lowest among the Nevada companies MoneyGeek researched. The company's low financial stability rating indicates that it may be unable to pay its claims promptly. Policyholders who are looking for a smooth claims-filing process may consider alternatives.

Geek Quick Take
Average monthly cost of $297
Excellent customer service ratings
Decent online quote process
Strong financial standing
More About biBERK
biBERK does not offer Nevada's most affordable workers' compensation insurance, but it provides good customer service with few complaints from policyholders. Its services include a speedy online quote application. The provider demonstrates the capability to offer a fuss-free insurance process to employers to streamline the compliance process and has the solid financial backing to pay out its claims reliably.
This company is a well-rounded insurer, but employers may seek cheaper options if affordability is the priority.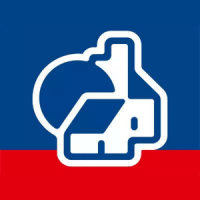 Geek Quick Take
Most expensive Nevada provider at approximately $367 per month
Provides outstanding customer service
Slow online quote application
Dependable financial stability
More About Nationwide
Creating satisfied customers is one of the biggest strengths of Nationwide, as proven by its low customer complaint scores. The company's customer service makes it an excellent option for policyholders prioritizing smooth transactions and claims processing. Nationwide's dependable financial foundation means you can rely on this provider to pay its claims.
However, the company needs to improve its affordability and online quote applications relative to its competitors. Policyholders may find buying coverage from another Nevada provider less costly and more convenient.
Cheapest Workers' Compensation Insurance in Nevada
Pie may be the best workers' compensation insurance provider for Nevada-based companies keen on affordability, with an average monthly premium of $166. This rate is the lowest for businesses with 20 employees and an annual payroll cost of $1,250,000. However, a company's number of employees and payroll expenses may significantly affect insurance costs.
MoneyGeek Top Pick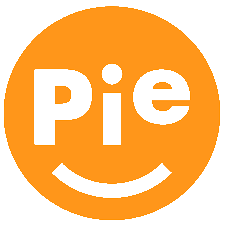 Pie
By offering the most competitive premiums in the market, Pie can cater to businesses that might be on a tight budget or are building their company from the ground up. The provider's online quote process is better than its rivals, which might attract buyers looking for seamless transactions.
On the downside, Pie's customer satisfaction ranks the lowest among the providers we analyzed, suggesting that this is the trade-off for its cheap rates. The company also doesn't have a stable financial foundation, which might make it hard for employees to access benefits promptly.
MoneyGeek ranked companies according to average monthly cost to find the cheapest insurer available, meaning the rates we found do not necessarily reflect the premiums you will pay. The most affordable company for you may vary depending on other factors.
The table below shows the annual and monthly costs for insuring a business with about 20 employees for all the companies we analyzed in Nevada.
Best Workers' Compensation Insurance for Micro Businesses in Nevada
Pie is the top choice for workers' compensation insurance for Nevada businesses with five employees, offering an average monthly premium of $60. This rate is for a company with an annual payroll expense of $312,500.
Insurers often refer to a business with one to nine employees as a micro business. While the number of employees affects the cost of workers' compensation insurance, payroll expenses typically have a more significant impact on premiums.
MoneyGeek Top Pick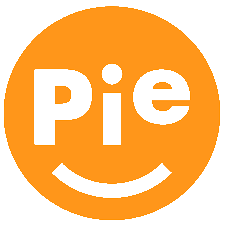 Pie
Micro businesses often operate on tight budgets, which makes affordability a crucial factor when seeking workers' compensation coverage. Companies prioritizing affordability should consider purchasing coverage from Pie.
This insurer offers a quick online quote application, saving time and streamlining the comparison process. This convenience allows micro businesses to focus on their core operations while ensuring employee coverage. Employers should note that opting for Pie has its drawbacks, including its record of customer complaints. Its low customer satisfaction rating may suggest the company often falls short of expectations.
Best Workers' Compensation Insurance for Midsize Businesses in Nevada
For midsize businesses in Nevada with 100 employees, Thimble is the best workers' compensation insurance provider. Thimble's average monthly premium is $188 for companies with an annual payroll of $6,250,000.
Note that the two primary factors that play a significant role in determining premiums are employee count and payroll, with the latter often having a more significant effect on rates. Payroll is directly related to the financial risk an insurer has to cover in case of workplace injuries or illnesses.
MoneyGeek Top Pick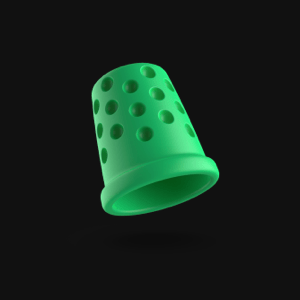 Thimble
Thimble offers several advantages for midsize businesses seeking workers' compensation insurance, including relatively low premiums and fast online quote applications. One caveat is that Thimble scores moderately in customer complaints, which may concern businesses prioritizing excellent service.
A high customer complaint rating may indicate potential challenges in resolving claims or customer service issues, which could negatively impact a business in the long run.
How Much Is Workers' Compensation Insurance in Nevada?
The monthly cost of workers' compensation insurance for a Nevada business with 20 employees hovers around $257. With the national average premium costing around $168 per month, Nevada's pricing is more expensive. However, factors like industry, location and payroll can sway these figures, making each policy unique.
The policy limits we set for this analysis include a $1 million total policy limit, a $1 million per accident limit and a $1 million per employee limit. The total policy limit is the insurer's maximum payout for all claims during the policy period, while the per accident limit caps the coverage for a single incident. The per employee limit, on the other hand, is the most an insurer will cover for an individual employee's claim.
The table below outlines the average cost of workers' compensation insurance for businesses employing five, 20 and 100 employees. These rates are averages and may not accurately reflect your premiums.
How was this cost calculated?
Factors That Impact Workers' Compensation Costs in Nevada
The cost of workers' compensation insurance involves several variables, with each business's unique profile determining its coverage costs. Let's delve into the key elements that shape these rates:
Insurance premiums relate to a business's payroll costs, with an additional rate charged for every $100 of payroll. Higher payroll costs translate to heftier premiums. In Nevada, the average premium index rate for 2022 is $1, making it the 37th most expensive state for workers' compensation insurance.

A larger workforce increases the risk of employee injuries, which can increase insurance premiums.

Insurers represent each employee's role by a class code, which corresponds to the type of work they perform (e.g., consulting, engineering, construction). This code determines the rate charged for every $100 of payroll, with industries prone to higher injury risks (like construction) typically facing steeper rates than their lower-risk counterparts (such as consulting).

A company's track record of workers' compensation claims can impact its premium. According to the Bureau of Labor Statistics, Nevada reported 29,800 nonfatal occupational injuries and illnesses in 2021 across various industries, including private, state and local government sectors.

At the national level, the BLS documented over 2 million nonfatal workplace injuries and illnesses within the private industry in the same year.
Do You Need Workers' Compensation Insurance in Nevada?
Businesses with more than one employee are legally required to obtain workers' compensation in Nevada. This requirement helps ensure that employees are protected and have access to necessary benefits in case of work-related injuries or illnesses. Nevada only exempts sole proprietors from this requirement.
WORKERS' COMP PENALTIES IN NEVADA
The Division of Industrial Relations, Workers' Compensation Section (WCS) oversees employers' compliance with workers' compensation laws. Employers who fail to provide workers' compensation insurance may face the following penalties:
Administrative fines of up to $15,000
Appropriate premium penalties
Potential closure until the business obtains workers' compensation insurance
Financial responsibility for all costs arising from a work-related injury
Possible criminal penalties for claims resulting in substantial bodily harm or death
These penalties illustrate the importance of adhering to workers' compensation insurance requirements in Nevada.
What Does Workers' Compensation Insurance Cover in Nevada?
Workers' compensation insurance is an essential safeguard for employees who suffer from job-related injuries or illnesses. This protection offers a range of benefits such as medical treatment, disability benefits and a portion of wage replacement while the employee recuperates. It can also aid them in potential legal battles stemming from workplace mishaps.
Although employers, being the policyholders, have a legal responsibility to ensure a secure work environment, unforeseen accidents can still happen. In these situations, workers' compensation insurance plays a vital role in serving as a lifeline for employees, allowing them to get the necessary care and monetary support, all while keeping the employer's interests secure and protected.
Workers' Compensation Insurance Resources for Employees in Nevada
In Nevada, the Department of Industrial Relations manages workers' compensation, ensuring employees obtain the benefits they are entitled to after work-related injuries or illnesses. To submit a claim, employees must inform their employer about the event, get medical help and fill out a Claim for Compensation form (C-4). The employer must supply this form and send it to their insurance company within an established time limit. Employees can visit the Nevada Department of Industrial Relations website for more information.
Frequently Asked Questions About Workers' Compensation Insurance in Nevada
MoneyGeek answered some frequently asked questions about workers' compensation insurance in Nevada, aimed at providing essential information and addressing common concerns for employers and employees in the state.
About Melissa Wylie
---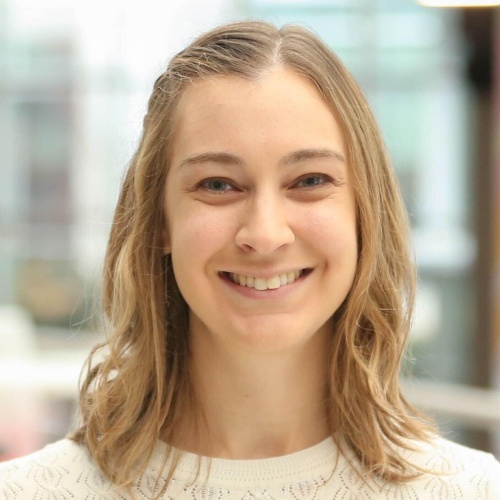 ---