Ultimate Guide to Wills And Why They Are Important
Writing a will may seem complicated, but it's an essential part of end-of-life planning you should consider completing now.
Advertising & Editorial Disclosure
Last Updated: 8/14/2023
A will is a legal document that determines how properties and assets are distributed at the time of your death. Everyone can benefit from writing a will. It allows you to plan your legacy and protect the future of your loved ones.
Setting up a will is an integral part of end-of-life planning. However, it's not a substitute for life insurance and other investment types. Learn the importance of a will, how it works, the steps involved and why it's important to consider completing it sooner than later.
Loading...
---
How Do Wills Work?
Writing a will is a way to control the distribution of your properties to your chosen beneficiaries. Proper execution is necessary for legalities, including signing the will while you have the legal capacity to do so and have two witnesses sign the same document.
When talking about creating a will, people typically think of a last will and testament (simple will). However, there are various types depending on what you want to achieve, who it's for and how it's constructed. Below is some of the terminology you'll find across the different types of wills.
| Title | Definition |
| --- | --- |
| Testator | The testator refers to the person making and executing the will. They sign their name on the document. |
| Executor | This is the person chosen by the testator to take charge of the distribution of assets/estate based on the will. They're sometimes called personal representatives. |
| Beneficiary | A beneficiary is someone named to be a recipient of an inheritance, such as money or property. |
| Probate | Probate is the legal process involving the examination, approval and enactment of the terms included in a will. A court does this process. |
| Bequest | This is a provision in a will that leaves personal property that isn't real estate to someone. |
| Codicil | A codicil is a change added to the will. It amends certain terms but retains the original terms of the will. |
| Intestate | If a person dies without setting up a will, they're considered intestate. Laws on the distribution of the estate of a person intestate vary per state. |
| Heir | If an intestate dies, their property is divided among their heirs — typically their spouse and children. |
| Custodian/Guardian | If the person who inherited the property is a minor, the custodian named in the will has the legal responsibility to manage the property. |
| Issue | An issue is a direct descendant of the testator. This includes natural-born and adopted children and grandchildren. |
What Happens if You Die Intestate?
If you die intestate, your state's laws determine how to distribute your assets. They will typically go to your spouse or domestic partner if you have no children. If you have a child, your child and spouse will split your assets. If you have multiple children, one-third of your property goes to your spouse and your children will split the remainder. In most states, legal children refer to those born to the deceased or adopted by them.
If you don't have a spouse or children, the state will generally give your assets to other relatives following the order of priority.
Grandchildren
Parents
Siblings
Nieces and nephews (if siblings are deceased)
Grandparents
Aunts and uncles (if grandparents are deceased)
Relatives of your deceased spouse
Your estate will go to the state if there are no living relatives.
What to Include in a Will
Having a will ensures you control how to distribute your assets when you pass away. However, knowing what property you should include in the document is essential. You should also note the types of property you don't have, especially those that will automatically be passed directly to your beneficiaries.
What Your Will Should & Should Not Include
---
What to Include
Property
Assets such as savings
Investments
Business ownership
Valuables, such as vehicles, jewelry, family heirlooms and art
What Not to Include
Pension and retirement accounts
Funeral wishes
Property placed in a trust
Property with a right of ownership or those owned as joint tenancy
Life insurance proceeds
Why Do You Need a Will?
Contrary to what many people think, having a will isn't only for the wealthy or those with complicated assets. Everyone can benefit from a will.
There are various reasons someone would need a will. Without a will, you don't control where your property will go after you die. Writing a will helps you protect loved ones.
1
Distribute estate
A will helps ensure the testator's wishes are followed. You can also disinherit individuals you don't want to inherit.
2
Decide who'll manage your estate
You can appoint a personal representative to administer your estate when drafting your will. If you fail to do this, a court will likely appoint one.
3
Protect minor children
If you have minor children, you'd want to ensure they're well protected. A will allows you to decide who'll take care of them in the event of your death. A court will select a guardian if the deceased doesn't appoint one.
4
Avoid legal issues
Creating a well-drafted will helps minimize delay in the probate process. It also prevents legal issues and challenges as it's considered a binding document.
5
Make donations to chosen charity
If you want specific charitable causes to receive donations from your estate, you can note them in your will. Additionally, gifts may help reduce estate tax as long as they're within the set amounts.
When to Create a Will
Many people put off writing a will. They do so for a variety of reasons, some being they think it's too complicated, don't know where to start, or are young and think it's not relevant. However, certain circumstances necessitate creating a will.
While the deceased's spouse typically inherits their estate, it still helps to have a will. This ensures they receive the property and assets you want. It also allows you to name other individuals you want to receive an inheritance.

If you want to ensure that your kids inherit certain assets and property, it's best to set up a will. If you have minor children, a will also help you appoint a guardian in the event of your death.

People with positive net worth

If you have a significant net worth, you'd likely need a will to facilitate the distribution of your assets. Otherwise, the state will determine who'll inherit your estate.

A single person with no children

Even if you don't have children and are single, you can still benefit from having a will. This ensures your estate goes to someone you want. It also reduces the problems your loved ones will handle after your death.
Steps to Writing a Will
Preparing a will may be challenging — it helps to know the steps and what to consider. Typically, hiring a lawyer is your best option. It's possible to draft a will on our own, but it must comply with state requirements.
Below is a simple step-by-step guide to help you get started.
1
Decide what assets to include
Your estate consists of your assets, such as real estate, personal belongings and property. Determine which of these assets you want to have in your will.
2
Choose your beneficiaries
List people and organizations you want to benefit from your estate. Include their full names and specify what assets they're to receive.
3
Determine if a trust is needed
Decide if you'd want a trust created after your death. You can include instructions in your will through a testamentary trust. This may be helpful in distributing valuable assets.
4
Pick key individuals
If you have a minor child, it's best to choose a guardian. Appoint a trusted person to care for your child until they reach the age of majority in your state. Pick an executor as well who will handle your estate upon your death.
5
Write the will
Once all necessary information is ready, you can proceed with writing the will. You can hire a lawyer to draft it for you. You may also opt to do it yourself. Make sure you properly execute the will based on state laws.
6
Choose witnesses
You'll need two people to serve as witnesses. Typically, they have to be adults. Depending on the state where you live, there may be witnessing requirements.
7
Sign the will
Generally, your signature will validate and execute your will. The witnesses will also sign to confirm that you wrote it and had the mental competence.
8
Consider attaching a self-proving affidavit
This is not a requirement. But if it's allowed in your state, it's a good idea to have a self-proving affidavit. This makes it unnecessary for the witnesses to prove the validity of your will in court after your death.
9
Keep your will safe
Make a copy of the will. Keep the original and copy in a secure place. It's important for a loved one or your executor to know where your will is stored.
10
Update your will if necessary
Circumstances change. So, keeping your will updated is crucial. Review it after major life events, such as the birth of another child or a divorce. If you decide to make changes, inform your executor.
Can You Write a Will Yourself?
It's possible to write your will. It can help reduce your expenses. However, ensuring that your will complies with state laws is essential. Otherwise, your loved ones may be left with complications after you die.
Creating a will on your own is easy. You can download forms online for free. Service providers offering a will writing kit may charge fees, which are likely less than a lawyer charges. Having an attorney, however, will ensure that your will is valid and enforceable.
Getting Help Drafting a Will
There are certain circumstances when getting legal advice is necessary. Here are some of them:
Federal estate tax is involved.
Your estate may be worth more than $2 million upon death.
Family conflict is possible, and someone may contest.
You have a business or have more than 50% in a business.
You're recently divorced.
You have children from previous relationships.
You need to assign a guardian for a minor child or dependent.
You want to delay the payment of inheritance to your children until a certain age.
While hiring an attorney may cost you, it'll help avoid legal issues.
CREATE A WILL
There are various resources online to help you create a will. Some will offer services at a reduced rate and there are free forms you can download and fill out. The following resources can help you get started.
Do Your Own Will: Create a will based on the state where you live and download it for free.
Free Will: Write or update your will online for free. Simply provide basic details and information to start the process.
USA.gov — Legal Aid: This government website links various programs where you can get legal aid. You can also find resources for certain groups, including military members, veterans, seniors and people with disabilities.
How to Safely Store Your Will
After creating a will, the next step is determining where you'll be storing it. When deciding, make sure that the document remains safe. Additionally, it must be easy for your executor to find the original copy. They would need it to handle your affairs.
Below are some options where you can safely store your will.
Consider asking your lawyer to keep it safe. Many personal and estate lawyers have vaults or safe deposit boxes specifically for storing their clients' documents. If your attorney keeps your will, inform your family about it.

Depending on where you live, you may be able to file the will with your county clerk or other designated courts. This may make it easier to finish the probate as they already have your will on record. If you make any changes, you'll have to update the will with the court.

If you have a safe deposit box, you can use it to keep your will safe. This makes it easily accessible in a time of need. However, there may be state laws for opening a deceased person's safe deposit box. A court order may be necessary.

You can leave the will to your executor since they'll be the one to file it in probate court after your death. Make sure you have a backup plan if your executor is unavailable during the probate.

Another option for storage is online. You can use a cloud service to keep a copy of your will. A digital copy should only be a backup. In some states, probate courts require the original signed document. Depending on the storage service you choose, there may also be a monthly fee.
Do You Still Need Life Insurance if You Have a Will?
While a will can be an excellent estate planning tool, it doesn't serve as a replacement for other financial instruments such as life insurance. Setting up a will helps outline how you want to distribute your existing estate. Meanwhile, a life insurance policy pays your chosen beneficiaries. Having both can help you maximize your estate planning.
How Are Wills and Life Insurance Different
Understanding how life insurance works can help you better appreciate the importance of having one, even if you already have a will. Generally, both are there to protect your loved ones. While a will deals with the assets and property you already own, life insurance provides future financial support.
Differences & Similarities of Wills & Life Insurance
---
DIFFERENCES
Necessary information: Life insurance plans tend to require more personal information, including health status and lifestyle. A will is generally focused on your estate.
Type of asset: Life insurance pays your beneficiaries a certain amount after death. On the other hand, a will distributes property and assets to your chosen beneficiaries.
Purpose: A life insurance policy payout replaces income and financial support that beneficiaries were relying on when the policy owner was still alive. A will settles affairs and determines which person receives a particular inheritance.
SIMILARITIES
Choose beneficiaries: Life insurance policies and wills both require beneficiary information. This helps in the distribution of assets and insurance proceeds. You get to choose who to name as beneficiaries.
Provide protection: Both tools help protect the future of your loved ones. They ensure that your assets are given to the right people.
Support charities: You can continue supporting your charitable causes through your will or life insurance plan. However, life insurance allows you to leave a gift to a chosen charity even while you're still alive. Charitable donations you state in a will are distributed after you die.
3 Reasons Why You Should Still Purchase Life Insurance
For some people, having a will may seem enough. But other financial instruments may be necessary to ensure that your loved ones won't have a hard time financially after you pass away. A good example is getting life insurance for estate planning.
Here are some reasons you should consider buying a policy:
1
It covers different expenses
A life insurance policy pays out a certain amount to your chosen beneficiaries upon your death. This gives them access to money they can use for various expenses, such as funeral costs, mortgage payments or college education funds.
2
It doesn't go through a probate process
It's easier to claim the proceeds of a life insurance policy. It may be available in a few days or weeks. Unlike a will, it doesn't go through probate. That means the funds from your insurance can provide financial support while your loved ones deal with the probate process.
3
It can't be accessed by creditors
Generally, the death benefits of a life insurance policy cannot be taken to pay for any of your debts. That means creditors can't touch the proceeds. That said, if your policy beneficiary is your estate, creditors may be able to access the benefit payout.
How Life Insurance Complements a Will
The right life insurance policy and a well-drafted will can complement each other and ensure that you can support your loved ones. They allow you to maximize the advantages of end-of-life planning. Navigating both at the same time can be confusing for some people.
Below are some commonly asked questions about life insurance and wills that may help you better understand the purpose of these estate planning tools.
Reviewing and Updating Your Will and Life Insurance
Over time, your circumstances may change. You may build wealth or accumulate debt. You may also go through major life events. When any of these happens, it's best to reevaluate your end-of-life plan. This includes your will and life insurance.
You can use the opportunity to review your beneficiary designations, asset distribution and the people with legal roles under your will. You may also check if your current life insurance policy is still suitable for your needs.
It's best to review your estate planning documents if there are any changes to your marital status. If you get married, you may want to add your spouse as a beneficiary. In most states, the spouse is actually considered a primary beneficiary. If you get divorced or separated, you may also revisit beneficiary designations.

State laws on life insurance and wills may vary. If you move to another state, it's best to re-evaluate your insurance policy and will. This helps make sure that your documents comply with state regulations.

Acquiring or losing property

Changes in your assets or financial situation calls for a review of your will and life insurance policy. You can update beneficiary designations in your will or remove properties that you no longer have.

Having or losing children/grandchildren

To ensure that all your heirs receive an inheritance, update your will and life insurance beneficiaries when you legally adopt or give birth to a child. Similarly, if a child or grandchild dies before you, you may want to make some changes to your named beneficiaries.

Losing your executor, appointed guardian or a beneficiary

You may have to review your will if a beneficiary, guardian or executor dies before you. Create a new will to name a new executor, appoint a new guardian or change bequests and beneficiaries. If a beneficiary passes away, you also need to update your life insurance policy.
Expert Insight on Setting Up a Will
Creating a will can be a bit challenging, especially for individuals doing it for the first time. MoneyGeek asked industry experts to share insights that may help you navigate end-of-life planning.
When is it best to set up a will?

There are various types of wills. How can an individual choose the right type of will for them?

Can you share financial tips that could help with end-of-life planning?
Jonathan D. Breeden
Attorney at Law, Owner of Breeden Law Office
Eric N. Klein
Principal Attorney of Klein Law Group
Mitchell Kraus, CAP®, CFP®, CSRIC, CLU, ChFC, CHSNC®
Owner at Capital Intelligence Associates
Ben Michael
Attorney at Michael & Associates
Patrick Hicks
Head of Legal at Trust & Will
Resources for End-of-life Planning
riting a will is an excellent addition to end-of-life planning, which ensures the protection of your loved ones even when you pass away. However, the process involves legal documents and multiple steps. The following resources can help you prepare your end-of-life plan.
Estate Planning
American Civil Liberties Union (ACLU): The ACLU has an estate organizer that can help document essential personal and financial information. You can also find links to various resources for estate planning.
American Bar Association (ABA): The ABA offers different resources to help consumers understand estate planning, including wills and trusts.
FindLaw: Learn about federal and state laws on wills, trusts and other estate planning procedures.
Legal Help
Life Insurance
Coalition Against Insurance Fraud: Find links to state insurance fraud bureaus, which detect and investigate scams. Check how to report suspected fraud.
National Association of Insurance Commissioners (NAIC): The NAIC is a non-partisan organization that provides data and expertise to help insurance commissioners with industry regulation.
USA.gov: This government website provides basic information about different federal laws and regulations. These include those on insurance and estate taxes.
About Nathan Paulus
---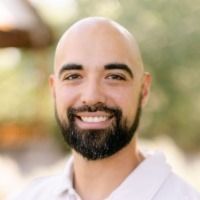 ---