Various types of life insurance policies cater to the self-employed, including term, whole and universal life. But unlike traditional employees, who often have access to group insurance policies through their employers, self-employed individuals are responsible for buying their own coverage. This makes understanding the different types of life insurance policies all the more important.
Self-employed workers may also face additional challenges in obtaining life insurance due to the nature of their work. Knowing what factors influence life insurance costs and the steps you need to complete can help you find the best life insurance based on your needs and circumstances.
Should Self-Employed People Buy Life Insurance?
Self-employed individuals face unique challenges compared to traditional employees, particularly when it comes to benefits like life insurance. Unlike those in traditional employment, self-employed people don't have the cushion of employer-provided life insurance. They may want to consider purchasing an individual policy.
Having a life insurance policy in place can provide a significant financial safety net for your loved ones. It ensures they have the necessary financial support in the event of your untimely death.
How Much Life Insurance Do You Need?
When determining how much life insurance you need as a self-employed individual, it's essential to consider various factors. Aside from replacing lost income, think about your financial obligations like debts, mortgage and ongoing expenses. You can also factor in any end-of-life costs and possible future expenses.
A common rule of thumb is to have coverage that's about 10–15 times your annual income. Since everyone's situation differs, a more thorough needs analysis may be necessary to determine the right figure. For instance, you may need more coverage if you have a large mortgage or young children. On the other hand, if your mortgage is paid off and your children are grown, you may need less.
Reviewing these factors regularly is essential, as your life insurance needs may change over time with significant life events like marriage, the birth of a child or purchasing a home.
Factors Affecting Life Insurance Costs
The cost of life insurance also varies per policyholder. Insurance companies consider individualized factors when calculating premiums, ranging from age and health to lifestyle choices and policy types.
The length of the policy term can significantly impact the cost of life insurance. Longer terms typically come with higher premiums as the risk of the policyholder dying increases over time. Permanent life insurance policies are also more expensive than term life insurance.

The amount of coverage you choose directly affects your premiums. The higher the death benefit, which is the money paid out to your beneficiaries upon your death, the more you'll pay in premiums.

Smokers typically pay higher premiums than non-smokers because they pose a higher risk to insurers due to the health risks associated with tobacco use.

Your overall health plays a significant role in determining your life insurance premiums. Chronic or serious health conditions can lead to higher premiums. In comparison, a clean bill of health can result in lower premium rates.

Your lifestyle choices can also impact your premiums. For instance, you may face higher premiums if you participate in high-risk activities like skydiving or car racing.

Insurers also consider your family medical history when determining your premiums. You may face higher premiums if your family has a history of certain medical conditions, like heart disease or cancer.
DID YOU KNOW?
The nature of your job can also affect life insurance rates. Certain professions, such as those in the construction and roofing industries, are considered high-risk by insurance companies, which could lead to more expensive premiums. If you're self-employed in such a field, it's worth shopping around for the best rates.
Is Life Insurance for the Self-Employed Tax Deductible?
Life insurance premiums are generally not tax deductible. This is because the Internal Revenue Service (IRS) views life insurance as a personal expense.
That said, there are some exceptions. For example, if you're a business owner and you have a policy that covers your employees, the premiums may be deductible as a business expense. Tax laws may change over time. It's a good idea to consult with a tax professional or the IRS to understand your specific situation.
Types of Life Insurance for the Self-Employed
Several types of life insurance policies are available to self-employed individuals. Understanding these can help you choose the right policy for your needs.
| Types of Life Insurance | Description |
| --- | --- |
| | This policy provides coverage for a specific period or term. It's typically the most affordable type of life insurance and can be a good choice for those on a budget or needing coverage for a specific period. If you pass away during the term, your term life insurance will pay your beneficiaries the death benefit. |
| | This is a type of permanent life insurance that provides coverage for your entire life. There's also a cash value component that grows over time. Because of this, whole life insurance is typically more expensive than term life insurance. |
| | Another type of permanent life insurance, universal life, offers flexible premiums and a cash value component that can earn interest. Unlike whole life insurance, this kind of policy allows you to adjust your premium and death benefit amounts. |
| | This type of permanent life insurance allows policyholders to invest the cash value component in various investment options. The cash value and death benefit of variable life insurance is not guaranteed. They may fluctuate depending on the performance of your investments. |
Factors To Consider When Choosing Life Insurance for the Self-Employed
Choosing the right life insurance policy as a self-employed individual involves considering several factors.
When choosing a life insurance policy, consider the financial needs of your dependents. This includes daily living expenses, outstanding debts, future education costs for your children and end-of-life expenses. A comprehensive evaluation of these needs will help you determine the coverage amount that would provide adequate financial protection for your loved ones.

If you have health issues, seeking insurers specializing in high-risk cases may be beneficial. These insurers often have more experience and understanding in underwriting policies for individuals with health conditions, potentially offering more competitive rates.

Your budget plays a crucial role in the type of life insurance policy you can afford. Choosing a policy with premiums that fit comfortably within your budget is essential. Generally, it's better to have a smaller policy that you can consistently maintain than a larger one that could lapse due to non-payment.

Different life insurance policies offer various features or riders that can enhance your coverage. Understanding these features can help you choose a policy that aligns with your personal needs and circumstances.
How To Get Life Insurance for the Self-Employed
Getting life insurance as a self-employed individual involves a few key steps.
1
Assess Your Needs
The first step in getting life insurance is to assess your needs. This involves determining the amount of coverage you need to provide adequate financial protection to your loved ones after you pass away. Consider factors such as your income, financial obligations and the future financial needs of your dependents. You should also consider the policy type that best suits your needs and circumstances, such as term life or whole life insurance.
2
Compare Quotes
Once you clearly understand your needs, start comparing quotes from multiple insurers. This will give you a sense of the range of rates available and help you identify the most cost-effective options. The cheapest policy isn't always the best. You should also consider the insurer's reputation, customer service and policy features.
3
Apply for Coverage
After selecting an insurer, the next step is to apply for coverage. This typically involves completing an application form where you'll provide information about your health, lifestyle and occupation. Be honest and thorough in your responses, as inaccurate information can lead to policy cancellation or the denial of a claim.
4
Undergo a Medical Exam
Most life insurance applications involve a medical exam. This is part of the insurer's underwriting process, which helps them assess your health and calculate your premium. The exam usually includes basic health checks such as blood pressure, cholesterol and other vital signs.
5
Review and Sign Your Policy
If your application is approved, the insurer will send you a policy document to review and sign. This document outlines the terms of your coverage, including the death benefit, premium amount and any exclusions or riders. Read this document carefully and ensure you understand all the terms before signing. Don't hesitate to ask your insurer or a trusted advisor if you have any questions.
Frequently Asked Questions About Life Insurance for the Self-Employed
Navigating life insurance as a self-employed individual can raise many questions. Here are answers to some common queries:
About Melissa Wylie
---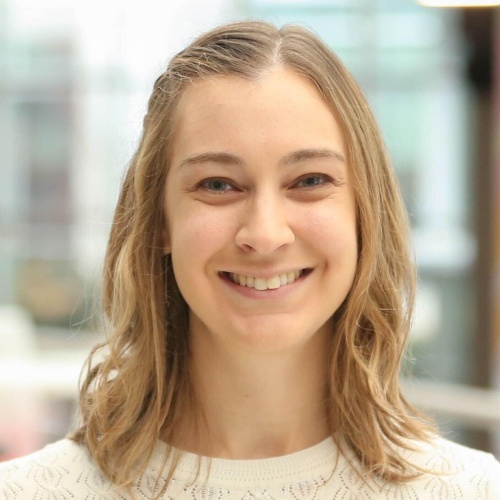 ---