An HIV diagnosis can significantly impact your life insurance, specifically in terms of policy eligibility and cost. The perceived risk associated with HIV often leads to higher premiums and stricter underwriting guidelines.
Familiarity with the different types of life insurance policies, from traditional policies like term, whole and universal to no-medical-exam policies like guaranteed issue, simplified issue and group life insurance, can help you better understand your options.
How HIV Affects Life Insurance
When a person is diagnosed as HIV positive, it means they carry the Human Immunodeficiency Virus. This condition can compromise the immune system over time, leading to increased health risks.
Life insurance companies consider these risks during the underwriting process, often categorizing HIV-positive individuals as high-risk applicants. This categorization can significantly impact both the eligibility for and cost of life insurance.
For instance, HIV-positive individuals may face higher premiums than those with no health conditions. Some insurers may also outright deny coverage based on an HIV-positive diagnosis.
Life Insurance Underwriting Process for HIV-Positive Individuals
The underwriting process in life insurance involves the evaluation of an applicant's risk level to determine if they're eligible for coverage and how much they will have to pay in premiums. Underwriters working for the insurance companies carry out this process.
Although the process may differ by insurance company, it typically includes an application review, health and medical history review, lifestyle and occupational risk assessment, financial evaluation and medical examination.
For HIV-positive individuals, the underwriting process may involve additional scrutiny. While the basic steps remain the same, underwriters will pay particular attention to the applicant's HIV status. They may request detailed medical records related to the HIV diagnosis, including the date of diagnosis, current CD4 count, which measures white blood cells and viral load, as well as treatment regimen and adherence to medication. They may also consider any related health complications, such as infections or other conditions associated with HIV. This is to determine the applicant's overall health and the progression and management of their HIV condition.
Types of Life Insurance for HIV-Positive People
Several types of life insurance policies can cater to the needs and circumstances of people living with HIV. Exploring these options and understanding their benefits and limitations can help you make a more informed decision as you try to select the best policy for you.
Depending on the insurance company, getting term life insurance for HIV-positive individuals may require additional requirements or have more limitations.
For HIV-positive individuals, the availability of whole life insurance will depend on various factors, including their overall health and the progression of their condition.
The eligibility and rates for HIV-positive individuals may vary based on their health status and the insurance company's underwriting guidelines.
This usually comes with higher premium rates and lower coverage amounts. Read the terms carefully, as some guaranteed issue policies may have graded death benefits in the first few years. This refers to a policy provision that limits the payout from the life insurance if the policyholder dies within the first few years of the policy.
Getting Life Insurance for HIV-Positive Individuals
Securing life insurance as an HIV-positive individual involves several steps. Understanding these steps can help you in finding suitable coverage.
Research Your Options: Your first step is to identify potential insurers. Look for companies offering policies to HIV-positive individuals, focusing on those specializing in high-risk coverage or having inclusive underwriting guidelines.

Consult with Experts: If you want, you can seek advice from an insurance agent or broker with experience in high-risk policies. They can help you through the application process and suggest ways to enhance your chances of obtaining life insurance coverage.

Get Personalized Quotes and Compare Offers: Once you have a shortlist of insurance companies and policies, request personalized quotes. Comparing offers from multiple insurers, including coverage levels, premiums and policy terms, can help identify the best option based on your needs.

Complete the Application: Fill out the application form honestly, as any discrepancies may lead to policy cancellation or claim denial. You may need to answer a series of health-related questions, such as your medical history, current health status, family medical history and lifestyle habits like smoking or alcohol consumption.
For HIV-positive individuals, there may be additional questions related to their HIV status, such as the date of diagnosis, current CD4 count and viral load, treatment regimen and adherence to medication.
Undergo a Medical Examination: If the policy requires it, prepare to take a medical exam, which typically includes a physical check-up and specific tests like blood and urine analysis. This exam helps insurers assess your health status.

Wait for the Underwriting Process: After submitting your application, it enters the underwriting phase, a period of evaluation where the insurer assesses your risk level based on your application and medical exam results. This process may take a few weeks.

Review and Sign Your Policy: Upon approval of your application, you'll be presented with your policy terms. Review these terms carefully, ensuring you understand the coverage, premiums and any potential exclusions or limitations before signing. This can help secure a policy that meets your needs and expectations.
Can Insurers Deny You Coverage for Being HIV-Positive?
Insurance companies can deny coverage based on an HIV-positive diagnosis. This is typically due to the perceived increased risk associated with the condition. If denied, you may explore other avenues for coverage. If you're diagnosed with HIV after purchasing a policy, insurers can't cancel your coverage as long as you pay premiums on time and the policy was obtained without misrepresentation.
Consider seeking advice. You may consult an insurance professional, such as a broker or agent who specializes in high-risk cases. They have the expertise and knowledge to guide you toward insurers who may be more likely to provide coverage for HIV-positive individuals.

Look for alternative types of policies. Even though you fail to get a traditional life insurance policy, you may still get coverage. For instance, you might consider guaranteed issue life insurance, which does not require a medical exam. While these policies often come with higher premiums and lower coverage amounts, they can provide some level of financial protection.

Check other companies: Insurance practices vary, and a denial from one company does not mean you cannot obtain coverage from another.
Frequently Asked Questions About Life Insurance for HIV-Positive People
We addressed some common questions about life insurance for HIV-positive individuals.
About Melissa Wylie
---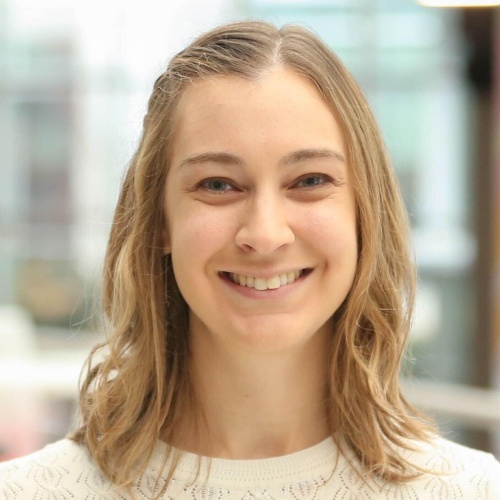 ---