Participating life insurance policies offer the potential for dividends, a share of the insurer's surplus profits. These dividends present policyholders with a range of options, from receiving cash payments to purchasing additional coverage. By understanding these dividend options, you can leverage your life insurance policy to not only financially protect your loved ones but also enhance your financial strategy.
What Are Life Insurance Dividend Options?
Life insurance dividends represent a feature of certain types of policies called participating policies, often associated with whole life insurance. The dividends are essentially a return of a portion of the premiums you have paid into your policy.
Dividends are rooted in the performance of the insurance company. When the company's financial results exceed expectations, it shares the surplus with policyholders as dividends.
Insurance companies typically pay life insurance dividends on an annual basis, but the exact timing can vary depending on the company's policies and the terms of the individual insurance contract.
Which Life Insurance Policy Pays Dividends?
Not all types of life insurance pay dividends. If you're looking to receive dividends, you should get a participating policy, usually in the form of whole life insurance. These policies are often referred to as "participating" because policyholders are eligible to participate in the surplus or profits of the insurance company.
Participating whole life insurance policies offer both a death benefit and a cash value component, which grows over time. Policyholders can consider the dividends an added bonus that enhances the policy's value. These policies often cost more than non-participating life insurance policies due to the additional benefits provided. While dividends are not guaranteed, they can provide significant value if the company performs well.
Where to Get Life Insurance Policy With Dividend Options
Typically, you can buy life insurance policies with dividend options from mutual insurance companies. Instead of shareholders, the policyholders themselves own these insurance companies. When a mutual insurance company has a profitable year, it shares the profits with its policyholders in the form of dividends.
Mutual insurance companies offer different types of policies. To ensure eligibility for dividends, purchase participating policies.
How Life Insurance Dividends Are Determined
Dividends from participating life insurance policies are not guaranteed. They depend on various factors, and the specifics of how dividends are calculated can vary from one company to another.
Generally, life insurance companies use a life insurance dividend scale. This is a table or chart that helps determine the amount of dividends to be paid out to policyholders, taking into account different components like the company's investment earnings, mortality experience and operating expenses.
Are Life Insurance Dividends Taxable?
Life insurance dividends are generally not considered taxable income because they're a return of a portion of the premiums you have paid into your policy, which have already been taxed.
There may be exceptions to this rule. For instance, if your life insurance policy is classified as a Modified Endowment Contract (MEC), any gains from the policy, including dividends, may be taxable if you borrow or withdraw them. MEC refers to a life insurance policy that has been funded with more premiums than allowed under federal tax laws.
MONEYGEEK EXPERT TIP
The tax implications of life insurance dividends may differ depending on your circumstances. Tax laws may also change over time, so consider checking for updates regularly. You may also want to consult with an expert, such as a tax professional or financial advisor, for up-to-date knowledge tailored to your specific situation.
How to Use Life Insurance Dividends
Policyholders who are eligible to receive life insurance dividends can use the money in several ways:
Cash Payment: This option provides the most straightforward use of your dividends. The insurance company will send you a check for the dividend amount. You can use this cash as you see fit, whether for immediate financial needs or personal savings.
Buy Paid-Up Additions: With this option, you can purchase additional life insurance coverage using dividends. The advantage here is that these additions are fully paid up, requiring no further premium payments and increasing your policy's death benefit and cash value.
Reduce Premium Payments: If you would like to lower your out-of-pocket expenses, you can apply your dividends to your insurance premium. This can make your policy more affordable by reducing the amount you need to pay each year.
Collect Interest: Choosing to let your dividends accumulate interest within the policy can be a smart move for long-term growth. You keep the dividends in an account within the policy where they earn interest over time, increasing the overall value of your policy. Generally, the interest earned on life insurance dividends is not taxable as long as it remains within the policy. The interest will be taxable when you withdraw it.
Purchase One-Year Term Life Insurance: Another option is to use your dividends to purchase one-year term life insurance. This provides additional coverage for a specified term, offering extra protection at a time when you might need it most.
Repay Policy Loans: If you have taken out a loan against your life insurance policy, you can use your dividends to repay it. This can be particularly beneficial as it helps reduce your outstanding debt without requiring out-of-pocket repayment. It's a practical way to manage your policy loans while still maintaining the policy's benefits. Unpaid policy loans can reduce the death benefit, so uing dividends to repay these loans can help preserve the full value of your policy for your beneficiaries.
Frequently Asked Questions
Below are some frequently asked questions to help you better understand life insurance dividend options.
About Melissa Wylie
---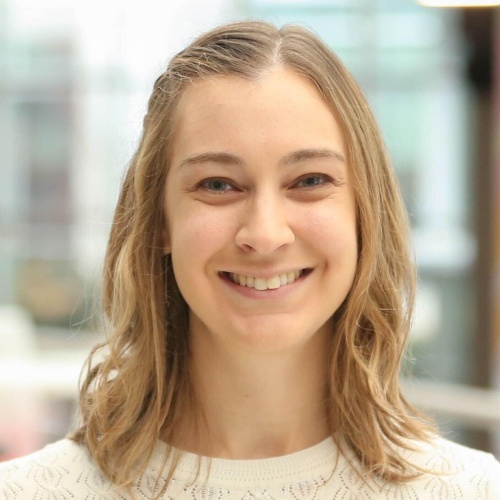 ---