Disclosing personal information to purchase life insurance can be uncomfortable. Fortunately, more and more companies provide instant life insurance quotes online without requiring you to answer invasive questions.
Typically, obtaining a life insurance quote by phone involves several time-consuming steps. You may be required to disclose personal information about your health and medical history, which can be unnecessarily invasive. This process also involves speaking to an agent directly, which can sometimes include extensive hold times.
Getting a quote online allows you to save time, avoid these potentially uncomfortable situations and maintain your privacy while also getting a realistic idea of your life insurance costs.
Table of Contents
Many life insurance companies now offer online quotes without asking invasive personal questions.
The most common questions you may need to answer to obtain a life insurance quote are about your age, location, marital status and history of nicotine/tobacco use.
The three types of insurers who offer online quotes are traditional insurers, online life insurers and insurance aggregators such as MoneyGeek.
Companies With Instant Online Life Insurance Quotes
The option to get a life insurance quote online can simplify purchasing life insurance, making the decision-making process much easier for consumers and companies. You don't have to wait to speak with an agent during regular business hours, and you can take as much time as you need to make a decision. Plus, you can get several quotes instantly to compare, which can help you decide how much coverage is best for your specific needs and budget.
Three different types of companies provide instant online quotes: traditional insurers, online life insurance companies and insurance aggregators.
Traditional Insurers
Traditional insurers are major, widely-known insurance companies. Although not all traditional insurers provide instant online quotes, many are starting to. However, most traditional insurers only offer term instant online life insurance quotes. If you need permanent life insurance, you may have to speak with an insurance agent or contact the company directly to get a quote.
Find information about some of the top traditional insurers that offer online quotes below.
Top Traditional Insurer for Online Quotes: State Farm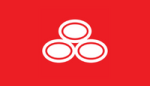 pros
Provide birth date, sex, tobacco, height, weight, health and coverage needs to get instant life insurance quotes
Financial strength rating of A++ from A.M. Best, the highest rating available
cons
Policy changes must be made in person or over the phone
Fast online quotes are limited to term life insurance only
Life insurance is not available in Massachusetts
Does not allow document downloads for Android smartphones
COMPANY HIGHLIGHTS
You can get instant online life insurance quotes for term insurance, but the quote will then be sent to an agent to complete the life insurance process, which will likely include a medical exam and more health questions.
Top Traditional Insurer for Online Quotes: Nationwide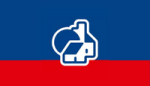 pros
Ranked #2 in J.D. Power's life insurance customer satisfaction study
Only need to supply gender, state, birth date, height, weight, tobacco use and overall health to get fast online quotes
Several underwriting programs available for qualified applicants, including marijuana, celebratory cigar, wellness credits and placement improvement
cons
Only term instant life insurance quotes available online
Customer satisfaction reports vary
Not all policies can be paid online
A fee may be charged if you pay in installments
COMPANY HIGHLIGHTS
Nationwide allows policyholders to pay premiums automatically through recurring payments, over the phone or by mail. You can obtain instant life insurance quotes with no personal information for term life online. If you decide to purchase a policy, you can apply online or speak with an agent or licensed representative to complete the application process.
Online Life Insurance Companies
Just as the name suggests, online life insurance companies operate primarily online. These companies usually offer nearly instant processing times, no medical exam and coverage in minutes. Companies such as Ethos, Haven Life and Ladder can give you instant life insurance quotes with no personal information, though the amount of information required will vary by company. The amount of coverage you can quote and apply for also varies, but most online life insurance companies don't need a medical exam for you to be approved.
MoneyGeek Top Pick

Ethos LIfe
Coverage: $100,000–$2 Million
Info required to get a quote:
— Name
— Gender
— Age/Birthday
— Nicotine use
— Country/state of birth
— Home address
— ZIP code
— General health (Average or Great)
— Citizenship status
— Home address
Same-day coverage if you qualify
MoneyGeek Top Pick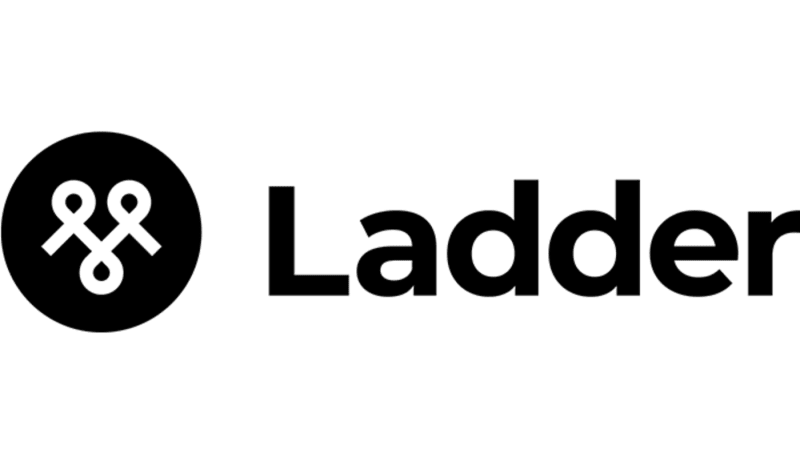 Ladder
Coverage: $100,000–$8 Million
Info required to get a quote:
— Name
— Email Gender
— Age/Birthday
— Nicotine use
— Annual income
— Family's medical history
— Marital status
— Number of children
— Mortgage status
— Height/Weight
Ladder offers same-day coverage and will work with you to adjust your insurance needs as your life situation changes.
MoneyGeek Top Pick

Haven Life
Coverage: $25,000–$3 Million
Info required to get a quote:
— Gender
— Age/Birthday
— Nicotine use
— General health (Fair, Good, or Excellent)
Haven Life offers same-day coverage, and its website showcases numerous customer testimonials.
ONLINE LIFE INSURANCE: SAFE OR NOT?
Online life insurance companies are safe, secure, and verified in various ways. You can refer to reputable credit rating companies such as AM Best or J.D. Power to verify their legitimacy and see financial strength and customer satisfaction ratings.
Insurance Aggregators
An insurance aggregator is an online website that doesn't manufacture and sell its own insurance products but instead collects ("aggregates") information from different companies to provide readers with instant policy quotes. These quotes are usually given without the need for too much personal disclosure, only requiring simple information such as your age, gender, nicotine use, height and weight.
MoneyGeek is considered an aggregator site. Not only do we provide comprehensive personal finance resources, but we also give our readers an idea of how much insurance costs for different types of people. As your life changes (such as being promoted, getting married, buying a house, having a child, etc.), so will your insurance needs.
Through MoneyGeek's extensive life insurance resources, you can find the coverage you need for every stage of life at a price you can afford. You can find links to a selection of our life insurance resources below.
MONEYGEEK LIFE INSURANCE RESOURCES
Although aggregator sites like MoneyGeek don't offer insurance products of their own, they provide reliable, accurate quote data. This data makes aggregator sites incredibly helpful when you're shopping for life insurance, as you can get multiple quotes at once. To ensure that an aggregator's data is accurate, read over their methodology information, which explains how they collected and analyzed the data on their website.
Which Companies Require the Least Personal Information to Get a Quote?
When selecting a life insurance company that doesn't require you to reveal too much personal information, you may be overwhelmed by the number of choices. Below, you can find a summary of the information that some of the most well-known companies need for the quote process.
Their quote procedure is quick and non-invasive, asking only your age, height and weight, nicotine use and general health.

Their online quote process is quick and non-invasive — all that's required is your name, gender and birthday to receive a quote.

Their online quote process is straightforward and quick, taking less than two minutes. The questions were non-invasive and simple to understand, asking only about height, weight and tobacco use.

Their quote process is the least personally invasive, and has no questions about health status. You will need to provide your average income, expenses, and estimated debt.

Mutual of Omaha only asks for your age, gender, and how much coverage you want. There are no health questions and no medical exam.
How to Get Instant Online Quotes for Term Life Insurance
Insurance companies will ask a few standard questions to provide you with an accurate quote. These questions may be about factors like your age, gender, health status, family and more. To get the most accurate instant life insurance quotes, answer these questions honestly. Also, get several fast online quotes from different companies with the same coverage amount and term length to know you're getting the best deal.
Information Typically Required for Online Life Insurance Quotes
Information

Description

Age

Your current age and date of birth.

Gender

As listed on your birth certificate.

General Health Status

Usually includes choices of "Excellent," "Good," "Average" and "Poor." May have a question mark you can click to help you choose your health status.

Nicotine Use

This usually includes choices of "Current Smoker" (and frequency), "Never Smoked," and "Former Smoker" (with the date of smoking cessation).

Alcohol Use

This usually includes the same choices as nicotine-related questions.

Marital Status

Indicate if you are single, married, separated, divorced or widowed.

Children

The number of children you have, sometimes including their current ages.

Yearly Gross Income

Based on the previous year's tax information or projected current year income, if it differs.

Outstanding Debt

This can include mortgages and loans (including college loans).

Homeowner Status

Whether you are a homeowner, renter or living with a relative.
These questions are standard, and almost all insurance companies require their customers to answer them, whether in the quote system or on the application. None of the information required is personal, and honest answers help insurance providers and aggregators give accurate online quotes.
Tips for Getting Instant Online Life Insurance Quotes
While searching for life insurance, you not only want to ensure your privacy but save time. Here are some suggestions to help make the process of finding online quotes easier:
1
Prepare your available budget and determine your specific life insurance needs.
Try to anticipate how these needs will change as your life circumstances do. A marriage, a new home, a new job, or a growing family require different insurance needs.
2
Get quotes from multiple companies.
The online quote procedure is so fast and easy that you'll be able to compare options quickly. You can then compare the quotes to find the best deal and company that best fits your needs for life insurance coverage.
3
Let an insurance aggregator like MoneyGeek do the legwork for you.
Choosing a life insurance company is a significant decision, and we're here to make that decision as stress-free as possible.
Frequently Asked Questions
To make getting instant quotes easier, MoneyGeek answered the most common questions about obtaining life insurance quotes online without revealing personal information.
About Roxanne Brennan
---
---