Traditional methods of obtaining a life insurance policy involve lengthy steps, including revealing your health and medical history over the phone. For some people, this can feel uncomfortable and invasive. There's also the possibility of long hold times while speaking to an agent.
Fortunately, an increasing number of companies are offering instant online quotes without asking for sensitive information. This method allows you to maintain your privacy and quickly get a reliable estimate of your life insurance expenses. This approach may not be ideal for everyone. Understanding the basics, pros and cons can help you determine if it's the right choice for you.
Instant online life insurance quotes estimate your insurance costs without sensitive information, though basic details like age, location and tobacco use may be required.
Term life insurance is most commonly available for instant online quotes, but options for other types, like whole or universal life, may vary by platform.
Three types of companies offer instant online quotes: traditional insurance companies, online life insurance companies and insurance aggregators.
How Online Life Insurance Quotes Work
The process of obtaining an online life insurance quote is fairly straightforward. You visit a website that offers this service, enter some basic information and receive an estimated quote almost instantly.
Online platforms ask for certain information, such as age, gender and general health status. Some companies may also ask about lifestyle choices like smoking or alcohol consumption. This data is used to calculate the risk associated with insuring you, which determines the estimated cost of the life insurance policy.
Information Typically Required for Online Life Insurance Quotes
| Information | Description |
| --- | --- |
| Age | This is a primary factor in calculating your premium since risk increases with age. |
| Gender | Men and women have different life expectancies, which can affect premium rates. |
| General Health Status | Your overall health can significantly impact the cost of your insurance. |
| Nicotine Use | Smokers generally face higher premiums due to increased health risks. |
| Alcohol Use | Excessive drinking can elevate your risk profile, affecting your premium. |
| Marital Status | Some insurers offer lower rates for married individuals, considering them lower risk. |
| Children | Having dependents can influence the amount of coverage you may need. |
| Yearly Gross Income | This helps in determining the amount of coverage suitable for your lifestyle. |
| Outstanding Debt | Your debt level can affect the financial stability of your beneficiaries, influencing your coverage needs. |
| Homeowner Status | Owning a home can sometimes result in lower premiums, as it indicates financial stability. |
Compare Insurance Rates
Ensure you are getting the best rate for your insurance. Compare quotes from the top insurance companies.
Common Types of Life Insurance With Online Quotes
The digital marketplace offers various life insurance options, each designed to meet different needs. Whether you're looking for short-term coverage or a lifelong investment, you can find an online quote that aligns with your goals. Here are some common types of life insurance for which you can get online quotes:
MONEYGEEK EXPERT TIP
The availability of online quotes can vary depending on the insurance company or platform you choose. While most platforms readily offer quotes for term life insurance due to its straightforward nature, options for other types of life insurance may be limited. Research multiple platforms to ensure you get a comprehensive view of your options, especially if you're interested in a specific insurance product.
Types of Companies With Instant Online Life Insurance Quotes
There are three main types of companies to choose from when obtaining instant online life insurance quotes. Each has a different experience and comes with its own set of pros and cons. Knowing what each type offers can help you make an informed decision based on your priorities.
Traditional Insurance Companies
A growing number of traditional insurers, which are major, well-known insurance companies like Nationwide, Geico and State Farm, are starting to offer instant online quotes. While these established firms are known for their reliability and a wide range of insurance products, they often only offer term life instant life insurance quotes online. If you're interested in permanent life insurance, you'll likely need to talk with an insurance agent or directly contact the company to obtain a quote.
Online Life Insurance Companies
Online life insurance companies operate primarily on the Internet, offering nearly instant processing times and the convenience of no medical exams. Known for their quick, user-friendly processes, these companies often require less personal information for a quote. While they may lack the extensive history of traditional insurers, they make up for it in speed and ease of use. Examples of these companies include Ethos, Haven Life and Ladder.
Insurance Aggregators
Insurance aggregators are online platforms that compile quotes from multiple insurers, allowing for easy comparison of rates and terms. These platforms, like MoneyGeek, offer a broad market view; they usually require only basic information such as age, gender and nicotine use, for a quote, making them less personalized but highly convenient.
Although aggregator sites don't offer insurance products of their own, they generally provide reliable, accurate quote data. This data makes aggregator sites incredibly helpful when you're shopping for life insurance, as you can get multiple quotes at once. To ensure that an aggregator's data is accurate, read over their methodology information, which explains how they collected and analyzed the data on their website.
Pros and Cons of Online Life Insurance Quotes Without Personal Information
Weigh the advantages and disadvantages when considering online life insurance quotes that don't require personal information or a medical exam. This balanced approach can guide you in determining whether this method of obtaining life insurance quotes is the right fit for your needs, comfort level, privacy concerns and financial objectives.
PROS
Privacy: No need to disclose sensitive personal information, offering a layer of privacy that many find reassuring.
Speed: Quick and convenient, these quotes can be obtained in minutes, saving you time.
No Sales Pressure: Without direct interaction with an agent, you can explore options at your own pace.
Broad Comparison: Many online platforms allow you to compare quotes from multiple providers, giving you a more comprehensive view.
CONS
Less Personalized: The quotes may be less tailored to your specific needs, which could lead to less accurate pricing.
Limited Options: Not all types of life insurance may be available for instant online quotes.
Potential for Incomplete Information: Without an agent's guidance, you might miss out on policy features or discounts that could benefit you.
---
How to Get Accurate Instant Online Life Insurance Quotes
There are two major objectives when obtaining instant life insurance quotes: ensuring your privacy and saving time. The process can be quick and reliable if you follow some key guidelines. Here are some tips to help you obtain precise quotes that align with your specific needs and circumstances:
1
Determine Your Budget and Needs
Before you start, have a clear understanding of your budget and specific life insurance needs. Keep in mind that life events like marriage, buying a home or having children will change these needs.
2
Provide Accurate Information
Even if the platform doesn't require extensive details, the more accurate the information you provide, the more reliable the quote.
3
Use Multiple Platforms
Don't rely on a single source. Compare quotes from various platforms to get a well-rounded view of your options.
4
Understand Policy Types
Know the difference between term, whole and other types of life insurance to ensure you're getting quotes for the coverage you actually need.
5
Check for Hidden Fees
Always read the fine print. Some platforms might not include additional costs in the initial quote.
6
Update Information Regularly
Your insurance needs will change as your life circumstances do. Make it a habit to update your information and get new quotes periodically to ensure you're always adequately covered .
7
Utilize Insurance Aggregators
These platforms can simplify the process by doing the legwork for you.
Compare Insurance Rates
Ensure you are getting the best rate for your insurance. Compare quotes from the top insurance companies.
Frequently Asked Questions About Instant Online Life Insurance Quotes
MoneyGeek answers some commonly asked questions to help you better understand how instant online life insurance quotes work.
About Melissa Wylie
---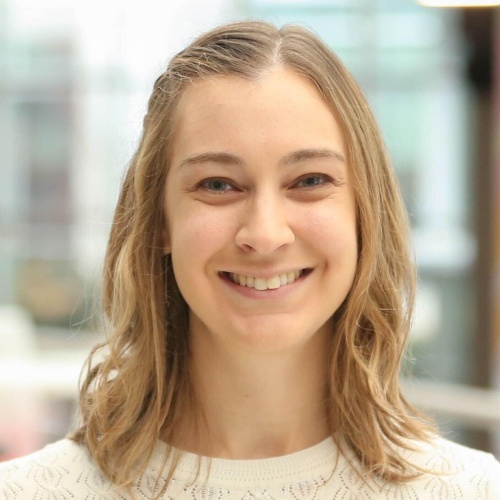 ---