Life Insurance: Why It's Important & Whether You Should Buy It
---
By Mandy Sleight, Licensed Insurance Agent, Finance Writer & Licensed Insurance Agent
Edited by
Amy Wilder
The main benefits of life insurance are providing peace of mind and preventing financial hardship for your loved ones. Beneficiaries can use the death benefit to replace income, fund major life expenses, pay estate taxes and eliminate debts.
Life insurance is necessary mostly for breadwinners, people who owe debts or seniors whose families can't afford their final expenses. Even if you don't match any of these profiles, you may still want life insurance if you can afford the premiums and need to provide for someone after you've passed away.
Table of Contents
Life insurance is important because it allows you to provide for loved ones after you pass away.
Seniors, breadwinners and people with debts may benefit the most from life insurance. Beneficiaries can use the funds to pay off debts, replace income and cover funeral expenses.
You might not need life insurance if you have a low income, no debts and no financial dependents.
Compare Life Insurance Rates
Ensure you're getting the best rate for your life insurance. Compare quotes from the top insurance companies.
Benefits of Life Insurance
The main reason to get life insurance is to make sure your family or loved ones have financial resources if you die.
They can use the proceeds to pay for major expenses like paying off a mortgage, end-of-life expenses or college tuition. The death benefit is usually tax-free and may be used for estate planning. Permanent life policies have additional benefits, like cash value savings to use while you're still alive and some may have dividends, which can generate passive income.
One of the main reasons people get life insurance is to cover expenses and debts. If you're the family breadwinner, your survivors can pay off a mortgage, finance college tuition, or avoid working to replace your income. If you're a dual-income family, life insurance can allow your spouse to take time off from work and allow the family to grieve while easing financial pressure.

Paying for final expenses, including end-of-life medical bills, and funeral or burial costs, can be expensive. Your beneficiaries can use life insurance proceeds to pay these costs. If you have a vision for your funeral, you can make your wishes known while still alive, knowing your loved ones won't have to pay for the costs out-of-pocket.

Provide financial support for estate planning

If you plan to transfer wealth to the next generation, you can use life insurance as part of the estate planning process. The beneficiary can use the tax-free death benefit to pay for estate taxes, get a faster payout while waiting for asset liquidation, equalize inheritance and prepare for the future.

Receive cash value savings

When you buy permanent life insurance, it comes with a cash-value savings account. Part of each premium payment funds the account, which you can access while you're still alive. The cash value is separate from the death benefit, so it won't go to your beneficiary unless you buy variable life insurance, which has a face-value death benefit option that includes both the death benefit and cash value.

Borrow against the cash value

There are several ways to use the cash value in a permanent life insurance policy. You can pay premiums with it, withdraw from it or borrow against it. If you borrow against the cash value, there is no credit check or collateral requirement. You don't have to pay it back, but the borrowed amount will accrue interest. Any outstanding amount will be deducted from the death benefit when you die.

May be eligible for dividends

One advantage of whole life vs. universal life is the potential for dividends. You may be eligible for a yearly dividend if you buy whole life insurance from a mutual insurance company. This passive income feature can fund the cash value, buy extra life insurance, pay your premiums or you can use the cash however you wish.

The death benefit is usually tax free

Another reason to get life insurance is that the death benefit usually passes to your beneficiary federal income tax free. They can use the money without worrying that some will need to be reserved for taxes. Consulting a tax advisor can help ensure the beneficiary gets full use of the death benefit once it's made available by the life insurance company.
How Beneficiaries Can Use the Death Benefit
Your beneficiaries can use the death benefit in many ways. One of life insurance's main benefits is preventing financial losses after a breadwinner's death.
What Life Insurance Can Help You Pay For
| Life Insurance Can Pay For | Description |
| --- | --- |
| General Monthly Living Expenses | Without the primary income earner, a spouse may not be able to keep up with general monthly living expenses. In the 2022 LIMRA study, 25% of respondents said they would feel the financial effects of the primary income provider being gone within one month of their death. |
| | The average cost of college tuition continues to rise. A 2-year institution can cost anywhere from $3,900 to $15,800 per year, while a 4-year school can run between $9,400 and $18,200, according to the National Center for Education Statistics (NCES). Life insurance can help fund your children's future tuition costs. |
| | With interest rates on the rise, car loan payments can be $700 per month for a new car and about $550 for a used car, according to Edmunds. The recipient could use the life insurance death benefit to pay the car loan, reducing their monthly expenses and potentially saving thousands in interest. |
| | Another way to use death benefit proceeds is to keep current on mortgage payments or pay the entire balance off. Removing this payment, which may be a household's largest single monthly expense, could relieve the financial burden left by losing the main income source. |
| | If you have monthly payments under control or are debt-free, another option is to use life insurance to fund retirement for survivors. Working with a financial advisor can help them create a retirement strategy that works best for their unique situation. |
| | If you want to leave a legacy to your children or grandchildren, life insurance can help finance an inheritance. You could also leave some to your favorite charity or nonprofit. If you go this route, speak with an accountant to maximize tax advantages. |
Who Actually Needs Life Insurance?
Your beneficiary can use the life insurance death benefit to pay off debts like a mortgage or car loan so that they can keep the asset. There are several benefits of life insurance, including income replacement and paying off expenses, including medical or burial costs, so your children and grandchildren won't feel the financial impact of paying for your end-of-life expenses.
Life

Insurance Is Best For…
---
Seniors
Seniors nearing the end of life can incur medical expenses and may have wishes for their funeral or burial. A life insurance beneficiary can use life insurance to pay for these expenses.
Breadwinners
If you are a breadwinner, your family depends on your income. Your survivors can pay the mortgage or car loan, fund education or replace your income so they can grieve without worrying about finances.
Debtors
The lower your income, the more likely you are to have debt. Your beneficiary can use the life insurance death benefit to pay off debts like a mortgage or car loan, so they can keep the asset.
---
As of 2018, the average American has close to $91,000 in debt. Gen X has the most average debt as of 2020, nearing $141,000, followed by Baby Boomers, with over $97,000. Millennials hold nearly $88,000, while the Silent generation (75 and older) has over $41,000.
Regardless of your age and generation, you likely have some debt. Whether you're a low-income debtor, breadwinner, or senior, life insurance can be an option for your loved ones to pay off debt, save for the future or cover your funeral costs.
Who Else Can Benefit From Life Insurance?
Breadwinners, debtors and seniors aren't the only groups who can benefit from life insurance. Adults with private student loans, parents who co-sign their children's loans, business owners and parents who have young children or lifelong dependents may also find life insurance is necessary when creating plans for their financial future. Although savings can help, life insurance can significantly boost financial security.
Reasons to Buy Life Insurance
There are several reasons to buy life insurance, with being a breadwinner at the top of the list. Many families will struggle if they lose their primary source of income, and life insurance can provide guaranteed protection from financial devastation. You can also tailor your policy with life insurance riders, which can help pay premiums if you become disabled, buy cheap life insurance for your children or spouse, or use some of the death benefits while living your last days after a terminal illness diagnosis. Here are some other reasons to get life insurance.
1
You're the only one with an income
The point of life insurance is to prevent financial hardship for your family or loved ones. What would your spouse do if your income were to disappear? Life insurance can enable them to pay off debt, cover education expenses and afford monthly expenses, like childcare, healthcare or home services.
2
You have a mortgage
A mortgage is often the largest expense people have to pay. Life insurance can allow your loved ones to continue to pay the mortgage or pay it off completely, preventing the possibility of your spouse having to sell the house because they can no longer afford to keep it.
3
You want your final expenses taken care of
The median cost of a funeral with burial and viewing is $7,848 as of 2021. If you prefer cremation, the median cost is $6,971, with funeral services. Rather than burden your loved ones with the cost, you can buy life insurance to cover it, ensuring you can have the funeral, service and any extras you want.
4
You want to provide a tax-free benefit to your beneficiary
One of the greatest incentives of life insurance is that the death benefit is usually tax-free for your beneficiary. Whether you choose a loved one, business partner or charity, these tax advantages are hard, if not impossible, to find elsewhere if you want to leave a legacy behind.
5
You want to earn cash value or dividends
Earning cash value and dividends is why some people gravitate towards whole life insurance. You can use both while still alive in several ways. If you don't need dividends and are a savvy investor, you could maximize your cash value growth with an indexed universal life insurance policy.
Reasons Not to Buy Life Insurance
For many, life circumstances make the importance of life insurance worth the price. But not everyone needs life insurance. One of the main reasons not to buy life insurance is when you don't have anyone else depending on you financially. If you don't have an outstanding debt that could become someone else's burden or are a low income earner, you might not need life insurance, either.
1
You don't have any children
If you don't have children, life insurance may not be necessary. You don't have to worry about childcare, tuition or the potential for a lifelong dependent if your child has serious medical needs. Single people without children are the least likely group to need life insurance.
2
Your parents have enough income to self-insure
Even if you don't have children, you may still have living parents. While you could buy life insurance to help your parents out financially with your end-of-life expenses, there may be no need if they have a healthy income to self-insure and wouldn't face financial difficulty after you're gone.
3
You don't have outstanding debt
If you're debt free, your need for life insurance decreases tremendously. Most people buy insurance so their beneficiary can pay off their debts and other expenses. If you've been diligent enough to remain debt free, you might not have a reason to get life insurance.
4
You have a low income
If you have a low income, you might not have debts to pay off, like a mortgage. Although low income earners can have debt, those who don't and live within their means usually don't have much need for life insurance, unless they want to buy a small permanent life policy to pay for their funeral and take advantage of cash value or dividends.
5
Your partner is financially independent
Whether you and your partner are married, cohabiting or living separately if they are financially independent and can continue their standard of living with their income after you're gone, you probably don't need life insurance. Without children and debt, the need for life insurance is usually small, if needed at all.
Should You Buy Life Insurance?
Whether you should buy life insurance is a personal decision. Although you may feel pressure to do so, you don't have to buy life insurance. No one can buy life insurance for you without your consent. You should weigh your options carefully to decide if buying life insurance is worth it and the best choice for you and your situation.
Where to Buy Life Insurance
If you're ready to buy life insurance or want to learn more about your options, you can work with an insurance agent or request quotes online. If you're looking for quality and affordability, we analyzed dozens of carriers to find the best life insurance companies. If you are looking for the most affordable options, consider our cheapest life insurance companies. We also have deep-dive reviews for multiple carriers to help you make an informed decision on the right company and policy type.
Review the Best Options in Your State
Life insurance rates vary based on the type of policy and the benefits you opt for. Review the best options in your state to narrow down your search.
Compare Life Insurance Rates
Ensure you're getting the best rate for your life insurance. Compare quotes from the top insurance companies.
Frequently Asked Questions
Life insurance is important for many people, and there are several reasons why people buy life insurance. We answered some of the most frequently asked questions on why life insurance is important.
About Mandy Sleight, Licensed Insurance Agent
---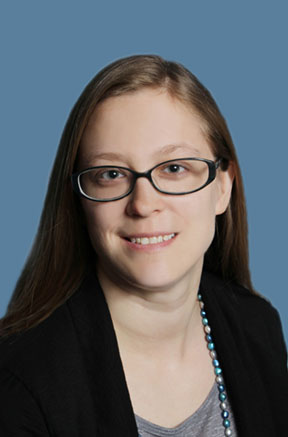 ---