Finding out if someone had life insurance after their death may involve multiple steps, including searching the deceased's personal belongings, contacting their financial advisor, employers and organizations, using online tools or enlisting a private firm. Although the whole ordeal can be daunting, especially during a time of grief, it can help settle the affairs of your loved one and ensure that their final wishes are honored.
Finding Out if Someone Had Life Insurance
Losing a loved one is a difficult experience, and the succeeding financial matters can often add to the stress. One of the key concerns might be whether the deceased had a life insurance policy in place. If you find yourself in this situation, it's important to know that there are steps you can take to find out. While requiring a bit of work, these steps can help you uncover any potential benefits your loved one may have arranged.
Search for a physical copy of the policy: Look through the deceased's personal documents for any paperwork related to life insurance. The policy document will have all the information you need to file a claim, including the name and contact information of the insurer, policy number, name of beneficiary or beneficiaries and the death benefit amount.
Search digital storage for policy information: If the deceased person stored their documents digitally, check their computer or other digital storage devices for any information related to life insurance.
Contact the deceased person's financial advisors: Reach out to any professionals who helped the deceased person manage their estate, such as their accountant, attorney or financial planner. They may have information about any life insurance policies the deceased owned.
Use life insurance search tools: The National Association of Insurance Commissioners (NAIC), the MIB Group and the National Association of Unclaimed Property Administrators (NAUPA) offer tools to help people search for unclaimed life insurance policies.
Contact the life insurance company: If you know which life insurance company issued the policy, contact them directly. They can provide information about the policy and guide you through the claims process.
Other Methods To Find Out if Someone Had Life Insurance
If your initial efforts to uncover a loved one's life insurance policy haven't been successful, you can employ alternative strategies. These may require a bit more digging, but they can often shed light on hidden or forgotten policies.
Check the deceased person's bank records for any transactions related to life insurance premiums.
Check their mail and email for periodic updates from insurance providers.
Review the deceased person's income tax returns for records of payments to life insurance companies.
Contact the deceased's former employer or union to see if they had a group life insurance policy.
Check with any member organizations the deceased person was part of, as they may have offered life insurance to their members.
Contact the state's unclaimed property office to check if it holds the deceased person's life insurance benefits.
Hire a private firm to help you search the deceased's records.
Information You'll Need To Find Out if Someone Had Life Insurance
You'll need certain information when locating a life insurance policy. These will serve as your roadmap, guiding you through the process and increasing your chances of successfully finding the policy. The more details you have, the easier it becomes to navigate the various channels and resources. Here's a list of the key pieces of information you'll need to streamline your search:
The full name of the deceased person
Their Social Security number
Their last known address
The name of the insurance company (if known)
Any policy number (if known)
How To Make a Life Insurance Claim if You're the Beneficiary
If you've discovered that you're the beneficiary of a life insurance policy, the next step is to make a claim. This process, while straightforward, requires careful attention to ensure all necessary steps are followed.
1
Contact the insurance company
Once you've located the policy, contact the insurance company to inform them of the policyholder's death and your intention to make a claim.
2
Fill out the claim forms
Completely and accurately fill out the claim forms provided by the insurer.
3
Submit the claim forms and death certificate
Once you've filled out the claim forms, submit them to the insurance company along with a certified copy of the death certificate.
4
Wait for the claim to be processed
The insurance company will review your claim and, if approved, will issue a payout.
MONEYGEEK EXPERT TIP
There's a time frame within which a life insurance claim must be made. This period, known as the "claim period," varies by policy and insurance company. If a claim is not made within this period, the provider may deny the claim. It's crucial to act promptly upon learning of a policy. If you're unsure about the claim period, consult the policy documents or contact the insurance company directly.
Frequently Asked Questions About Life Insurance Benefits
Figuring out how to determine if someone had life insurance while dealing with a tragic loss can seem overwhelming. Here are some commonly asked questions about the process to help you better understand how it works.
About Melissa Wylie
---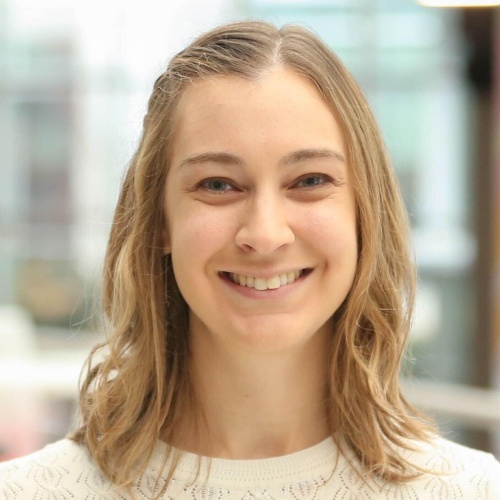 ---