Life Insurance Guide for New Parents
---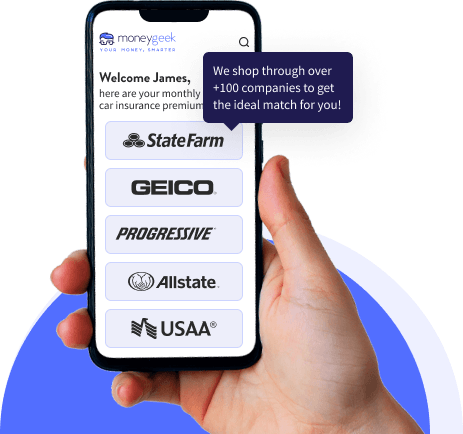 By Nathan Paulus, Director of Content Marketing
Life as a new parent is exhilarating, exhausting and deeply rewarding. Between your responsibilities of caring for, feeding and protecting your child, you may already be thinking about how you can safeguard them in the future should anything happen to you.
Life insurance is one way of helping support your loved ones financially in the event of your death. Finding the best coverage can be daunting, especially for first-time buyers. Learn more about life insurance, its importance, the best time to invest in it and how to get started.
Reasons Why Life Insurance Is Important for New Parents
When expecting a baby, your perspectives and priorities are likely to change. There are several preparation factors you have to consider as you're not only responsible for yourself but also for the little human who relies on you.
Parenthood also comes with new expenses. According to the United States Department of Agriculture, the average cost of raising a child through age 17 is $233,610. This amount includes shelter, food and daily childcare needs.
However, these are not the only expenses parents have to prepare for. For example, higher education is not covered in the average cost of raising a child. That is where life insurance comes in.
Life insurance can help protect the financial future of your child, especially if you can no longer provide for them. It can support your child's financial needs, whether for a future home mortgage or to fund their college education.
Education Expenses
The cost of higher education is expensive and continues to increase every year. A life insurance policy can help your child afford college or any other form of higher education. If you buy the right insurance, your child will not need to look for various financial resources or student loans to afford their diploma.
Lost Income
Having a substantial and consistent income is essential as a parent. Aside from everyday needs, it's important to plan for future expenses and unexpected incidents. However, if you're the primary income earner and you're involved in a fatality, your death can leave your child and others with a financial burden. Depending on the life insurance policy you choose, your family can get a payout that can help replace your income.
Funeral Costs
The National Funeral Directors Association (NFDA) reports that the cost of a funeral averages $7,848. In the event of your passing, your loved ones will be having a hard time dealing with their loss. Life insurance can reduce the burden. This will allow them to not have to think of the expense as the death benefit from a policy will cover funeral and burial costs.
Debt Protection
Having debt is common. However, as new parents, you would not want your child to inherit your debts in the event of your death. A life insurance payout can cover the expenses you may leave behind, such as your mortgage, car payments, credit card debt and other loans. It can also cover accumulated medical costs if you have been dealing with an illness or been hospitalized.
Deciding on a Life Insurance Plan
When it comes to insurance, there is no one-size-fits-all plan. The best life insurance for you depends on your circumstances and needs. With the various options available, you may find it difficult to choose the right policy. Understanding life insurance types and knowing how much coverage you need can help you make the right decision.
What Kind of Life Insurance Makes Sense for Your Family?
Choosing the right life insurance can be overwhelming for new parents. There are numerous products on the market with various add-ons and options. Identifying your priorities and weighing your options' pros and cons can help you decide what policy is best for you and your family. You should also consider your financial situation to ensure that you can afford the life insurance plan that you choose.
Which Types of Life Insurance Is Right for You
There are two main types of life insurance. These are the term life insurance and permanent life insurance.
Term life insurance refers to a policy that provides coverage for a certain period, usually 10, 20 or 30 years. It is typically the cheapest option.
Meanwhile, permanent life insurance does not expire as long as you pay your premiums. The most common types of permanent life insurance include whole life and universal life.
Term vs. Permanent Life Insurance
---
Term Life Insurance
Term life insurance allows the policyholder to choose the length of coverage. It typically lasts for 10, 20 or 30 years, depending on the period or term.
Term life is more affordable than permanent life insurance. In fact, it is typically the cheapest option. That makes it great for new parents with a limited monthly budget or who do not have a lot of cash to spare.
Term life insurance is best for new parents who have a specific financial goal, such as to fund their child's higher education or pay off a mortgage. With this, your family can still attain your goal even if you pass away early.
Permanent Life Insurance
Unlike term life, permanent life insurance provides coverage that lasts a lifetime. Your chosen beneficiaries will receive the death benefits regardless of when you die.
Permanent coverage is more expensive than term life insurance. However, you may find more affordable options if you buy a policy at a young age. If you think you can set aside more cash monthly, you can opt for a permanent policy.
Permanent life is best for new parents looking for a policy that also serves as an investment vehicle. That is because this type of insurance builds cash value over time, which you can borrow. This option is also best for parents with lifelong dependents, such as children with disabilities.
---
How Much Life Insurance Should You Purchase?
Generally, life insurance coverage works by providing funds from $100,000 to $1 million or more. Determining how much life insurance new parents need to purchase will depend on their goals and situation. To start, you should assess the financial support your family would need in your absence and factor in additional considerations outlined below.
1
Evaluate your obligations
Calculate the expenses that need to be paid immediately after you pass. These include your funeral and burial expenses, as well as debt obligations.
2
Determine the amount your family would need
Figure out how much money your family would need to maintain their current lifestyle. You can calculate this by adding your annual income, current savings, investments and current retirement savings. You should also consider future financial expenses, such as your child's higher education.
3
Multiply your annual income by 10
When it comes to figuring out the amount of life insurance coverage you should get, you can multiply your annual income by 10 to get an estimate. However, this may not be accurate as it does not consider unknown factors.
4
Consider how much your partner earns
If you are raising your child with a partner or spouse, you can subtract their income from the total life insurance coverage amount you think you will need. That said, you should also subtract income taxes from their salary.
5
Calculate how much you can afford
Consider how much money you can afford to set aside monthly for premium payments. This can also help you figure out whether a term or permanent life insurance policy is right for you.
Shopping for Life Insurance as New Parents
The best way for new parents to find the right life insurance policy is to shop around. There are various companies offering coverage with different features and prices. When looking for a policy, you should consider several factors like your financial needs and personal circumstances. Additionally, you must decide what type of policy is suitable for your financial goals.
1
Determine your goals
The first thing to determine is the reason why you would want life insurance. Estimate the expenses your family would likely face if you passed away. Consider your salary, debts, savings and investments, too.
2
Consider your options
There are different forms of life insurance, but your main options are term and permanent. Would you need a policy for short-term goals? Or are you looking for permanent coverage? Research about each type to figure out which one is best suitable for your financial goals.
3
Understand what affects premium prices
Cost is among the most important considerations for new parents when shopping for life insurance. Generally, insurance companies calculate premiums based on coverage amount, location, age, health and smoking habits.
4
Compare quotes
Shopping for the best insurance policy can help you find your best option. Compare prices and policies from multiple insurance providers. Get personalized quotes from at least three insurers. Check for special offers and discount opportunities. You should also consider customer service and the company's financial stability.
5
Buy an insurance plan early
Life insurance prices tend to increase in price as you age. So, it is best to purchase a policy when you're young. Decide who your beneficiary will be, such as your partner, child or their guardian.
When Should New Parents Get Life Insurance?
The best time to get life insurance is now. Life insurance prices tend to increase as you age and it's a great investment that will protect your family against financial burden should the unexpected happen. Your life insurance policy is also a good financial planning tool that could be used for emergencies and toward strategic goals for your family's future.
You're the breadwinner of your family.

If you're a single parent, the head of household or the main provider, your income supports your home's necessities. A life insurance policy will ensure that your children will be financially supported and can continue the lifestyle that they currently have if you pass away.

You want to prepare for your child's education.

Life insurance can help cover the cost of higher education and can ensure your child doesn't go into debt. If you want to make sure your child can finish their education if you are no longer around, a policy is a good option.

You have a child with disabilities.

Caring for a child with disabilities comes with a different set of responsibilities. A permanent life insurance plan will make sure that they will continue receiving necessary care if you're physically and financially absent. It can help the surviving parent cover the caregiving expenses. This may also apply if you have other dependents, such as a spouse with disabilities or an elderly parent.

As a new parent, you would want to protect your child from financial burden. For instance, if you have cosigned a debt such as a mortgage, credit card or student loan, life insurance can pay for your obligations even if you are no longer around. Your death benefit can also protect your partner from your debt obligations.

You want to leave an inheritance to your child.

Permanent life insurance can serve as an inheritance. If you have multiple children, it can also be used to properly distribute your wealth after your death. Additionally, the death benefit can be used to fund your estate to ensure that your child is supported as you would like.
Navigating Your Life Insurance Policy
There are various ways to use life insurance. Aside from covering funeral and burial expenses, it can be used to fund your child's education or pay for financial obligations you may leave behind. You can also use life insurance for estate planning.
When selecting your life insurance policy, you will need to choose the best coverage for you, name your beneficiaries, determine how long you need coverage and if you and your partner both need to get a policy.
Getting Started with Life Insurance
Understanding life insurance terms and concepts is essential when choosing your policy. There are various factors to consider, but it can be challenging to know where to begin as a new parent. Learn more about the basics including coverage, beneficiaries and premiums.
LIFE INSURANCE TIPS FOR NEW PARENTS
Understand coverage amount. The amount of coverage you select is how much will be paid out to those you designated after your death. It's important that you understand the policy terms before purchasing it. It may help to consult a financial advisor or expert for insight on your personal circumstances.
Name your beneficiaries. As a new parent, ensuring your child has a bright future is a high priority. However, if your child is a minor when you die, your insurer cannot release the death benefit until a court appoints a guardian. Therefore, it would be best to name your spouse, partner or trusted family member as your beneficiary.
Know what affects your premiums. There are various factors that affect the cost of your insurance premiums. Typically, insurance providers consider age, sex, health and smoking habits when calculating insurance quotes.
Review your policy. You need to review your policy regularly, especially when there is a major life event. For instance, if your salary changes or there is a new addition to your family, you may need to make changes to your plan.
How to Name a Beneficiary
Choosing your life insurance beneficiaries is one of the most important decisions to make when purchasing life insurance. The beneficiary is the person who will receive the benefits from your policy upon your death.
Some parents choose to name their children; however, that is not always a wise decision, especially if you're a new parent. Prior to selecting your beneficiaries, consider their age, status and relation to you.
TIPS FOR NAMING A BENEFICIARY
Do not name underage children. One mistake that many parents make when choosing their life insurance beneficiary is naming an underage child. While this is not prohibited, it can cause issues. A minor cannot receive the benefit directly. The court will appoint a legal guardian to handle the money. The same applies to children with disabilities.
Be specific. Using vague terms can cause issues as they are open to different interpretations. Instead of listing, "wife," "husband," "spouse," or "children," uses their specific names.
Update your beneficiaries. Major life events can change your situation. It's essential to review your beneficiaries in the event of a remarriage, divorce or death of a named beneficiary. This will ensure that the death benefits from your policy will go to the right people.
Setting up a Life Insurance Trust
New parents should also consider setting up a life insurance trust. This is a great option if you are concerned about your child's age or needs. With this option, you can set the terms of your life insurance death benefit, such as how it may be used and how and when the distributions will be made.
For instance, an irrevocable life insurance trust (ILIT) allows you to minimize estate tax liabilities on the assets you would leave behind through the removal of your life insurance from your estate.
Life Insurance for New Parents FAQs
Learning about life insurance can be overwhelming, especially for new parents who have not determined a policy before. MoneyGeek answers some frequently asked questions (FAQs) that can help you decide what type of policy to get and whether life insurance is right for you.
Expert Insight on Navigating Life Insurance as New Parents
Life insurance is a helpful financial tool for new parents who want to protect their family's future. MoneyGeek asked some industry experts for their life insurance insights and tips for new parents.
What is the most important thing new parents should know about life insurance?

Do you have any financial tips for new parents who are thinking of getting life insurance?
Casey Watkins
Co-CEO of Quility Insurance
Scott Stanley
Founder of Pharos Wealth Management
Randy VanderVaate
CEO & Founder of Funeral Funds of America
Resources
Juggling your responsibilities as a new parent can be challenging, despite having to factor in your financial matters. Fortunately, there are resources and programs available to help learn more about key financial topics for your family.
About Nathan Paulus
---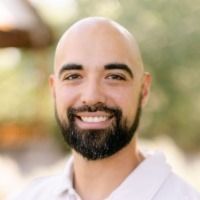 ---