Group life insurance for small businesses is a cost-effective way to provide employees with a valuable benefit. This type of policy covers all employees under one contract, often at a lower cost than individual policies.
While it enhances an employee benefits package, making the business more appealing to potential talent, it also has its limitations. Coverage is typically tied to employment and may not meet the individual needs of all employees. Small businesses should carefully consider these factors when deciding to offer group life insurance.
How Group Life Insurance for Small Business Works
Group life insurance operates under a collective policy that covers a certain group of employees or organization members. Businesses typically offer this insurance as part of an employee benefits package. The employer pays the premiums, which are often lower than the cost of individual life insurance policies due to the risk dispersing across a larger group. The coverage amount is usually based on a multiple of the employee's salary or a flat amount, providing financial protection to the beneficiaries in the event of the employee's death.
Since coverage generally requires employment, employees remain covered under the policy as long as they're with the company. If they leave, they may lose their coverage or have the option to convert their group coverage to an individual policy.
Who is Eligible for Group Life Insurance?
Eligibility for group life insurance typically includes all full-time employees of a company. Some policies may also extend coverage to part-time employees and contractors. Eligibility can vary by provider, so it's important to review the specific terms of a policy.
Insurance companies may require a certain number of members for a group life insurance policy. The minimum number of required members can vary by insurance provider. Depending on the state, there may also be minimum guidelines on the number of members required for group coverage.
Types of Group Life Insurance for Small Businesses
Understanding the different types of group life insurance can help small businesses choose the right policy for their needs. Here's a look at the most common types:
The coverage amount for a group life insurance policy is predetermined, but employees may have the option to increase their coverage through supplemental life insurance. This is an additional life insurance policy that an employee can purchase to supplement the basic group life insurance coverage provided by their employer.
The employee typically pays the premiums for this additional coverage, which one can often purchase without a medical exam. The availability and terms of supplemental life insurance can vary by employer and insurance provider.
Group Life Insurance vs. Accidental Death & Dismemberment Coverage
Employers providing group life insurance policies may pair it with accidental death and dismemberment (AD&D) coverage, which offers additional financial benefits if an employee's death or severe injury occurs due to an accident. This coverage can be an integral part of a group life insurance policy or added for an extra fee.
AD&D insurance provides a benefit if an employee dies due to an accident. It also offers a partial benefit for certain injuries, such as loss of limbs, speech or sight. The payout amount depends on the specific injury, with different injuries receiving different percentages of the total coverage amount. It may also vary per insurance company.
Covered accidents under AD&D insurance include deaths from car accidents, homicide, accidents involving heavy machinery and drowning. It does not cover deaths or accidents resulting from illness or disease, drug overdoses, suicide or natural causes.
Benefits of Group Life Insurance for Small Businesses
Group life insurance can offer several advantages to small businesses and their employees. Here are some of the key benefits:
Employee Attraction and Retention: Offering group life insurance can make a small business more attractive to potential employees and help retain current staff.
Affordability: Group life insurance policies are generally more affordable than individual policies. This is because the risk is spread across a larger group, reducing the cost per individual.
Ease of Enrollment: Group life insurance policies typically do not require a medical exam, making the enrollment process straightforward and hassle-free for employees.
Adding group life insurance to your benefits package may be a relatively easy and affordable way to boost employee retention.
Drawbacks of Group Life Insurance for Small Businesses
Despite its benefits, group life insurance also has its limitations. Here are some potential drawbacks to consider:
Limited Coverage: Group life insurance policies often provide less coverage than individual policies. These plans may not be sufficient for employees with significant financial obligations.
Dependent on Employment: Coverage is typically tied to employment. Employees who leave the company may lose their coverage or face higher premiums if they choose to convert to an individual policy.
Lack of Customization: Group life insurance policies offer a one-size-fits-all approach, which may not meet the specific needs of every employee.
It's helpful to consult with your employees about what plans would be most beneficial to them in addition to weighing the needs of your business.
Is Group Life Insurance Right for Your Small Business?
Whether group life insurance is the right choice for your small business depends on various factors. It can enhance your benefits package without significant cost, but it's also important to communicate to employees that they may need additional coverage to meet their individual needs.
To determine if group life insurance is right for your small business, consider the following steps:
1
Assess Your Employees' Needs
Conduct a survey or discuss with your employees to understand their insurance needs. This practice can help you gauge whether a group life insurance policy would be beneficial.
2
Evaluate Your Financial Capacity
Review your business's financial situation to determine if you can afford the premiums of a group life insurance policy.
3
Compare Insurance Providers
Research various insurance companies to compare their group life insurance offerings. Look at factors such as coverage, cost and the provider's reputation.
4
Consult with an Insurance Advisor
An insurance advisor can provide expert advice on whether a group life insurance policy would be a good fit for your business. They can also help you navigate the process of choosing and purchasing a policy.
5
Review Regularly
Once you have a policy in place, it's important to review it regularly to ensure it continues to meet your business and employees' needs.
MONEYGEEK EXPERT TIP
Offering a range of life insurance benefits that employees can choose from, including options for additional coverage, can help ensure that your employees' needs are met. It would also help to consider offering other types of insurance benefits, such as disability insurance, which provides income protection if an employee cannot work due to illness or injury, or health insurance options that cover a wide range of medical services.
How to Get Group Life Insurance for a Small Business
Securing group life insurance for your small business can be a strategic move to protect your employees and their families. Here's a step-by-step guide on how to go about it:
1
Assess Your Needs
Determine the level of coverage that would be beneficial for your employees. Consider factors such as your workforce's average age, health status and financial obligations.
2
Set a Budget
Decide how much your business can afford to spend on premiums. This will help narrow down your options when comparing policies.
3
Research Providers
Look into different insurance providers to see what they offer in terms of group life insurance. Consider their reputation, customer service and the specific terms of their policies.
4
Get Quotes
Contact several providers to get quotes for their group life insurance policies. This will give you a clear idea of the cost and help you compare plans.
5
Review Policies Carefully
Once you have a few options, review the policies carefully. Pay attention to the coverage, exclusions and any additional benefits.
6
Consult with an Expert
If you're unsure about any aspect of the policies, consult with an insurance advisor or broker. They can provide expert advice and help you make an informed decision.
7
Purchase the Policy
Once you've chosen a policy that suits your needs and budget, you can proceed with the purchase. The provider will guide you through the process. Review all details, especially the terms of the policy.
8
Communicate with Employees
After purchasing the policy, communicate the details to your employees. Make sure they understand the coverage and how to make a claim.
Tax Implications of Group Life Insurance for Small Businesses
Premiums employers pay on group life insurance policies are generally tax-deductible as a business expense, according to the Internal Revenue Service (IRS). The resulting savings can lower the overall cost of providing this benefit to employees.
The tax deductibility of life insurance premiums can vary depending on the business structure. Regularly reviewing tax laws can help ensure you're up-to-date should there be changes. You can also consult with a tax professional or financial advisor to understand the specific tax implications of group life insurance.
Frequently Asked Questions About Group Life Insurance for Small Businesses
Understanding how group life insurance works can help you decide if it's suitable for your small business and employees. Here, we answer some common questions to help you make an informed decision about this type of coverage.
About Melissa Wylie
---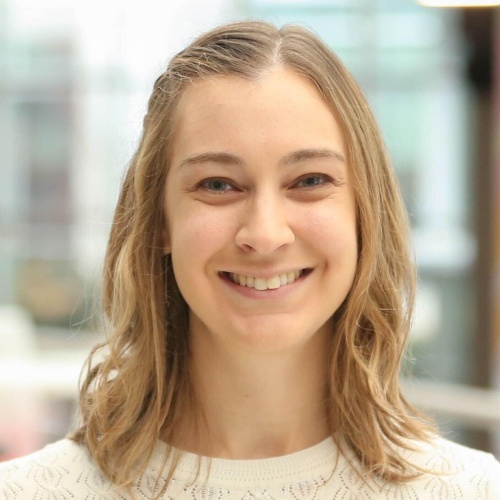 ---