Cash surrender value is how much you receive after surrendering a permanent life insurance policy. There is no term life insurance cash surrender value because there is no cash value component. Here's a cash surrender value example: your account has a $10,000 cash value, the policy has a $100 surrender fee and you have an outstanding loan of $2,500. Your net cash surrender value is $7,400: $10,000 less $100 and $2,500.
Table of Contents
Cash surrender value is the amount left when you cancel a permanent life insurance policy, minus surrender fees and outstanding withdrawal or loan balances.
The cash surrender value formula is: cash value less surrender fees and outstanding debts (withdrawals or loans you have taken against the cash value) equals net cash surrender value.
Cash value is the amount saved in the life insurance policy, and the surrender value is the amount you receive after canceling your policy.
Compare Life Insurance Rates
Ensure you are getting the best rate for your insurance. Compare quotes from the top insurance companies.
How Does Cash Surrender Value Work?
Surrendering a life insurance policy is another way of saying you're canceling it. When you no longer need a life insurance policy, you can cancel (or surrender) it. Once surrendered, you cannot reinstate the policy. If you need life insurance again, you have to reapply and qualify for a new policy.
Surrendering your policy also cancels, or revokes, your death benefit, so your beneficiary receives nothing if you die. This is similar to canceling a car insurance policy. After ending your auto insurance, the company won't pay for the damages if you get into an accident.
To cancel and get the cash surrender value of your insurance policy, contact your insurance company, fill out the surrender form and return it for processing. The insurer will then give you the net cash surrender value.
CASH SURRENDER VALUE FORMULA
Here's how you calculate the cash surrender value of your life insurance policy:


Net Cash Surrender Value = Cash Value - Surrender Fees
To calculate the cash surrender value of life insurance, add up all the payments applied to the policy. Then, subtract the surrender fees and outstanding balances against the cash value. To calculate the surrender fees, you'll have to review your life insurance contract. Surrender fees typically start at around 10%, gradually declining the longer you keep the policy in force.
Only permanent life insurance policies, whole and universal, have a cash value that can be accessed if you surrender your policy. Term life insurance does not have a cash surrender value. You simply cancel the policy and do not receive anything back.
Someone might decide to surrender a life insurance policy if they found a better rate elsewhere, they lost their job and can no longer afford the premiums or they need the cash value to stay afloat. As outlined below, there are things to consider when surrendering a life insurance policy for its cash value.
The cash value increases over time

The cash value will continue to increase with each premium payment. The more premiums you pay, the larger your cash value account will grow. Interest can also help with cash value growth over time. As long as the money stays in the life policy, it will grow tax-free. If you choose to surrender your policy, you can receive the cash surrender value, which will be reduced by the policy surrender fees and any outstanding loan balance.

Surrender fees can go down over time

The longer you keep the policy in force, the lower the surrender fees go. If you surrender the policy for cash value later, you'll get a larger net cash surrender value.

Surrender fees vary per insurer

Each company sets surrender fee schedules for its permanent life insurance plans, which can differ by product. Comparing surrender fee schedules and how much of the premium goes towards the cash value can help you decide which permanent life policy to choose.

Surrender fees can be waived

If you notify the insurance company in advance that you'll be surrendering the policy in the future, they might waive the surrender fees as long as you continue to make payments for a certain length of time.

The cash surrender value payment can be deferred for six months

According to the standard nonforfeiture law for life insurance, a company has the right to hold the net cash surrender value payment for up to six months after the request is made to surrender the policy.

Your cash surrender value can be taxable

If your net cash surrender value is higher than the amount of premiums you paid into the policy, the overage is considered taxable income.

Loans and withdrawals lower the cash surrender value

While you can withdraw or borrow against the policy's cash value, any outstanding balance, including interest, will be deducted from that cash value.
MONEYGEEK DICTIONARY
Cash surrender value is not the same as:
Cash value - When comparing cash value versus surrender value, the cash value is the amount that goes into the life insurance policy savings account, and the cash surrender value is the amount you get to keep after you cancel the policy and deductions are made. This is also the same as accumulation value versus cash surrender value.
Face amount - The difference between face amount versus cash surrender value, or cash surrender value versus death benefit. The death benefit is the amount your beneficiary receives when you die. The cash surrender value requires you to cancel the policy, which entitles you to any remaining cash value, less fees and outstanding balances.
Reasons to Surrender Your Life Insurance Policy
Things happen in life that may prompt you to surrender your life insurance policy. There are several reasons this might be the case, as outlined below.
1
You lose your job
Losing your job may mean you can no longer afford the policy or just need a cash infusion from taking the cash value to pay bills. Surrendering your policy should be a last resort after all unnecessary costs are cut from your budget.
2
Financial obligations have been met
Many people take out life insurance to cover outstanding debts, like a mortgage or student loans. Once you pay off the debt, the policy has served its purpose, and you may no longer need to keep it in force.
3
Dependents have grown up
You might take out a life insurance policy to cover childcare, tuition costs or the cost of raising a child in the event of your death. Once your children have grown, you may no longer need the policy for these reasons.
4
You found a better life insurance plan
You've done the work to get another life insurance policy with a better rate and fee structure and no longer need your original policy. Just make sure you get the new policy in place before you cancel your existing policy so that there is no gap in coverage if you were to die in between.
5
You didn't read the fine print carefully
Sometimes you just didn't read the policy contract details closely enough, only to find out later it isn't right for you. This happens most often with indexed and variable universal life policies.
MONEYGEEK EXPERT TIP
Make sure you understand what happens when a policy is surrendered for cash value before canceling the policy. You'll no longer have the death benefit, which means your beneficiary won't get the face amount when you die.
Frequently Asked Questions About Cash Surrender Value
Cash surrender value of life insurance can be confusing. Here are some of the most common questions people ask about this topic.
About Mandy Sleight, Licensed Insurance Agent
---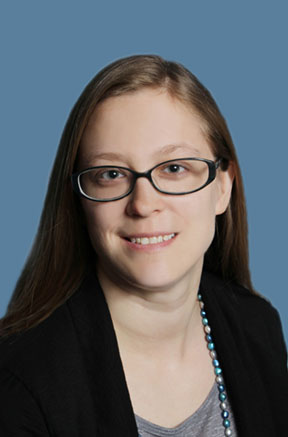 ---