MoneyGeek Survey:
How Many Americans Have Enough Life Insurance Coverage?
Advertising & Editorial Disclosure
Last Updated: 8/15/2022
MoneyGeek surveyed a nationally representative group of 1,184 adults to learn about perceptions of life insurance costs and coverages in the U.S. The survey gauged people's understanding of their life insurance, their reasons for choosing (or not choosing) to purchase coverage and their misconceptions about coverage. The results revealed that a staggering amount of U.S. adults are underinsured, lacking enough life insurance to support their dependents after their death. Here's what else we learned.
Loading...
Top Reasons for Taking Out Life Insurance Policies
More than half of respondents (57%) reported that they currently have a life insurance policy.
Covering funeral expenses was the most popular reason U.S adults bought life insurance, followed by providing an inheritance to their family, paying off debts so beneficiaries wouldn't be burdened by them and replacing income for family and dependents. Close to a quarter (22%) have a policy because it was provided to them by their employer.
Respondents were less likely to cite many of the other benefits of life insurance as their motivation for taking out a policy. For example, just 17% reported that they took out a policy to build cash value and save for retirement, and only 11% did so to help fund their child's education expenses.
Most Common Types of Life Insurance Policies
Over a quarter (28%) of those surveyed reported having whole life insurance, which provides a fixed amount of coverage over the insured's lifetime, with benefits payable upon the death of the insured.
Another 22% reported that they had term life insurance; these policies provide coverage over a specified amount of time, such as 10, 15, 20 or 30 years.
Seven percent said they had another type of coverage not listed.
The remaining survey respondents — 43% — reported they were uncertain about their coverage or had no coverage at all. This lack of knowledge or coverage highlights how many U.S. adults may be leaving their families with a significant financial burden if they were to die unexpectedly.
How Well Are People Protecting Their Families' Financial Futures?
Nearly half (43%) of survey respondents didn't have life insurance coverage or were unsure if they had coverage. Among those with dependents, 35% admitted they did not have a policy or were unsure if they had an active policy. Many of these respondents were millennials: 32% of millennials with dependents did not carry life insurance or were unsure. If you have dependents, businesses or significant financial responsibilities, lack of or inadequate life insurance coverage can leave the most important people in your life vulnerable.
Risks of Being Uninsured
There are several significant risks associated with not having life insurance, especially when you're a primary earner, parent or business owner.
Lost Income for Your Family

Nearly a third of survey respondents — 30% — said they were the primary earners for their households, and 23% were the primary earner in a dual-income home. Following the death of a primary earner, families may face a financial crisis jeopardizing their ability to maintain their current lifestyle. Life Happens, a non-profit that provides educational resources on life insurance, reports that 42% of U.S. adults would face financial hardship within six months following a wage earner's unexpected death. Another 25% would struggle financially within a month.

No Coverage for Dependents

Of those with dependents, 22% lacked life insurance, and 13% were unsure if they had a policy. It's no secret that the cost of raising a child is high; middle-income parents of a child born in 2015 can expect to spend $284,570 (with inflation factored in) on food, shelter and other necessities for them, according to the U.S. Department of Agriculture. This figure doesn't include the cost of funding a child's college education.

Saddling Loved Ones With Unpaid Debt

Many survey respondents with dependents reported having mortgage debt (40%). The death of a primary earner who has mortgage debt can leave a household financially vulnerable since, in some cases, debts don't go away when someone dies. Typically, the deceased's assets pass to the deceased's estate, which may have to pay unpaid debts if state law requires it. A beneficiary's share of the estate can also be reduced when a debt is covered using money or property left behind.

No Coverage for End-of-Life Expenses

Thirty-eight percent of respondents don't think their families could afford their end-of-life expenses right now, which average about $11,600, according to the National Bureau of Economic Research. Yet one-fifth of U.S. adults don't have a life insurance policy. Nearly $12,000 is no small expense for most; more than one-quarter of U.S. adults report that a $400 unexpected expense would set them back from being able to pay their monthly bills, according to the Federal Reserve's Economic Well-Being survey.

No Additional Funds to Keep Your Business Afloat

Just under one-fourth (22%) of respondents who didn't have life insurance reported owning their own business. Life insurance can be a key tool for keeping your business running should you die unexpectedly; it gives your business partners financial tools to continue operations and your employees peace of mind knowing the organization can continue to run smoothly.
Are Most Americans Underinsured?
Around 61% of respondents with dependents reported policies worth $100,000 or less, or were unsure of how much policy coverage they had, which may be an inadequate amount of coverage for most U.S. adults.
A quick rule of thumb is that, at a minimum, life insurance should cover ten times your salary plus your end-of-life expenses.
In the U.S., the average salary as of May 2021 was $58,260, according to the Bureau of Labor Statistics. For someone earning that much, a policy of $580,260 or more plus final expenses would be an appropriate coverage amount to replace your income for 10 years.
After completing this calculation, be sure to take into account any additional costs your family may need to cover, as well as any other resources your family has. The amount of life insurance you need can vary significantly depending on your family's unique situation. For example, if you have a dependent that will require long-term care, you might need considerably more coverage than average. Determining an appropriate coverage amount and comparing options from several providers can help you find the best life insurance for your needs.
MONEYGEEK EXPERT TIP
A quick rule of thumb is that at a minimum, a policy should cover ten times your salary, plus any additional expenses your family may need covered, such as a child's education or long-term care.
Reasons Why Americans Don't Have a Life Insurance Policy
If you don't have life insurance, you're not alone. Nearly half (43%) of MoneyGeek's survey respondents reported not having a policy or not being sure if they have a policy.
The reasons for not securing coverage vary widely. Some cited not having a family or dependents to support (18%), while others hadn't made time to consider it (25%).
Most (39%) reported that they didn't have life insurance because it was too expensive. However, life insurance tends to be more affordable for most people.
Typically, the cost of a 20-year term life insurance policy with $500,000 in coverage is around $330 per year for a healthy, 30-year-old man. This averages to about $28 a month. However, keep in mind that several factors, including your age, health and gender, can affect your life insurance rates.
Typically, younger people pay less than older people for life insurance because they're seen as less risky to insure. So while 35% of our respondents aged 40 or younger reported that they think they don't need a policy right now, purchasing coverage sooner could help them secure a more affordable life insurance policy.
1 in 3 Americans Don't Understand Their Life Insurance Policy
Life insurance is a source of confusion for many U.S. adults — even those that have coverage. Of the people with a life insurance policy that MoneyGeek surveyed, one-third admitted to not fully understanding their coverage.
An additional 13% of those covered by life insurance didn't know how much coverage they had on their policy. Gen Z was the least sure about their coverage details, with 28% reporting not knowing their policy's coverage amount.
Misunderstandings about life insurance don't end there; survey respondents with and without life insurance were also largely unsure which circumstances could prevent a life insurance payout. Additionally, they overestimated the risks that life insurance posed to them.
Misconceptions About What Prevents Policy Payouts
MoneyGeek's survey found that people with and without policies have many misconceptions about what could prevent a life insurance policy from being paid out:
58% didn't know that failing to pay their policy's premiums would prevent a payout.
86% didn't know that if a life insurance policyholder dies one year after taking their policy out, beneficiaries likely won't receive a payout.
70% of people didn't know that failing to disclose a medical condition could prevent them from receiving their life insurance payout.
81% of people didn't know that dying while drag racing could bar their beneficiaries from receiving their life insurance payout.
If you have life insurance coverage, it's crucial that you understand what could potentially prevent a payout in the event of your death. This way, you can take necessary actions to ensure your beneficiaries benefit from your policy, like avoiding participation in potentially dangerous activities, paying your policy premiums on time and being honest and upfront about your medical history.
Misconceptions About the Risk a Life Insurance Policy Could Pose
One-fifth of U.S. adults agreed that the bigger their life insurance policy, the more motive their beneficiaries had to murder them. Over half of respondents (61%) also incorrectly believed that beneficiaries would receive an insurance payout if they were murdered by someone hoping to collect on their policy.
Methodology
MoneyGeek surveyed a nationally representative sample of 1,184 U.S. adults to explore perceptions of life insurance and how well they're covered by their current policy. The survey was balanced to be representative of gender, age and income demographics of the United States.
If you have any questions about our findings or methodology, please reach out to Melody Kasulis via email at melody@moneygeek.com.
About Erin C. Perkins
---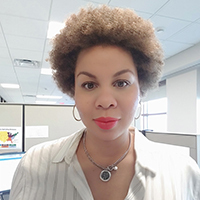 ---