Best and Cheapest Home and Auto Bundle Companies in Wyoming (2023)
---
Compare Rates and Save on Car Insurance
By Mark Fitzpatrick, Content Director
Edited by
Ashley Jacobs
Best
Insurance Bundle
Wyoming
2023
The Best Bundled Insurance in Wyoming
The Best Home and Auto Bundles in Wyoming
The best company in Wyoming for bundle insurance successfully combines affordability with great customer service. The top two bundle insurance companies in Wyoming are:
State Farm: MoneyGeek score of 81 out of 100
Allstate: MoneyGeek score of 76 out of 100
State Farm and Allstate tied in terms of home insurance and discount ratings. However, State Farm scored higher for car insurance. It is also cheaper than Allstate.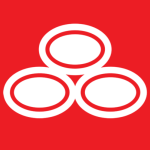 pros
Received 4 out of 5 score in auto and home insurance
Offers rideshare insurance
Earned a perfect score in discounts
cons
Does not offer accident forgiveness coverage
Does not offer gap insurance
COMPANY HIGHLIGHTS
State Farm ranked as the best home and auto insurance in Wyoming. Policies from this insurer cost around $2,567 per year. It earned an above-average score for both auto and home insurance and the highest score possible for discounts. Overall, MoneyGeek gives State Farm an 81 out of 100 score for bundling insurance. You can save around 11% or $315 annually with State Farm's bundled coverage.
State Farm auto insurance covers roadside assistance as an optional coverage. Inclusions of this particular coverage are towing, mechanical labor and more. However, if you need coverage on accident forgiveness, gap insurance, new car replacement or deductible modification, you might have to look at a different insurer.
State Farm's home insurance policies have some rarely offered optional coverage. This includes an energy efficiency upgrade that covers 150% of the loss payables with an energy efficient replacement. Home systems protection is also covered in case of abrupt or mechanical breakdown.
Read MoneyGeek's State Farm Auto Insurance Review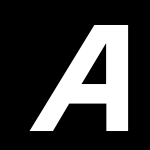 pros
Earned a score of 4 out of 5 in home insurance
Offers custom parts auto insurance coverage
Has responsible payment discount
cons
Scored 3 out of 5 in auto insurance and discounts
Does not offer better car replacement coverage
COMPANY HIGHLIGHTS
Earning a total MoneyGeek score of 76 out of 100, the second-best auto and home insurance bundle in Wyoming is Allstate. Allstate is the second-cheapest widely available option at $3,686 per year. This is roughly 12% or $516 savings.
Auto insurance from Allstate earned an average overall score. It has a balanced list of common and rare coverages, ranging from roadside assistance that covers towing and labor charges to rental car and/or travel reimbursement that covers transportation expenses in case your car breaks down. It also includes custom parts coverage for comprehensive types of loss, including special carpeting, height-extending roofs, custom murals and so on.
In terms of home insurance from Allstate, the insurer offers the option to add mold coverage. You can also get home rental coverage as well as yard and garden coverage.
Read MoneyGeek's Allstate Auto Insurance Review
The Best Home and Auto Bundles in Wyoming for Military Backgrounds
USAA's eligibility requirement limits its availability to the general public. However, if you are a military member or from a military family, you'll be able to get the cheapest option in the state and get coverage from one of the best insurers that offers a comprehensive list of coverages and discounts.
MoneyGeek Top Pick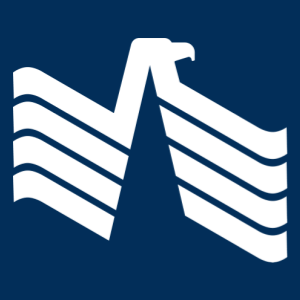 USAA
USAA is the cheapest company that offers bundle insurance in Wyoming. A policy from this insurer costs $1,373 per year. It earned a MoneyGeek score of 92 out of 100 among companies that offer bundled insurance.
Fortunately, what it lacks in discount offers, it makes up for a list of useful auto insurance coverage and perks. USAA's auto insurance offers two common coverages, including roadside assistance and rental car and/or travel reimbursement. It also offers accident forgiveness and rideshare insurance. USAA's coverages are reserved for active and retired military personnel and their eligible family members.
The Best Home and Auto Bundle Discounts in Wyoming
The average annual home and auto insurance bundle discount in Wyoming is $267. That is estimated to be around 9% of the total cost.
Based on MoneyGeek's research, Allstate accounts for the most significant discount rate at 12%, which is around $516 cheaper on average. Farmers has the smallest discount at around 7%, averaging $237 cheaper annually. On the other hand, USAA does not offer discounts for bundling.
Having the biggest bundling discount does not always equate to being the cheapest among the options. Allstate, for example, has the best discount rate for home and auto bundles in Wyoming, costing $3,686 per year. However, the cheapest policies come from State Farm, costing an average of $2,567 per year.
The Cheapest Home and Auto Bundles in Wyoming
Without considering discounts, the most affordable home and auto bundles in Wyoming are:
State Farm: $2,567 per year
Farmers: $3,106 per year
The above companies are the cheapest on average. However, it is worth looking at other options to find the best insurance for your specific needs. Taking the time to compare rates and weigh the pros and cons goes a long way in helping you save money.
MoneyGeek Top Pick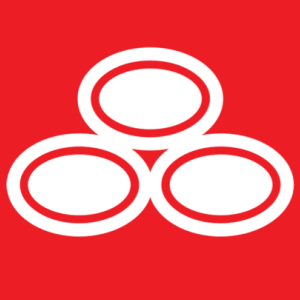 State Farm
A multipolicy premium from State Farm costs $2,567 per year. Its bundling discount averages around $315 per year, or approximately 11% cheaper than the cost of individual premiums.
State Farm offers several common discounts, including good student and multiple car discounts. You can even save money if you have anti-theft devices installed, take a defensive driving course or are a student with good grades. As a bonus, owning a new car can even get you a discount, which is rare among insurers.
The Cheapest Non-Bundle Insurance Combinations in Wyoming
Although bundling can usually get you discounted rates, sometimes you can get affordable rates by opting to get policies from different insurers.
In Wyoming, the cheapest non-bundled combination is Allstate and State Farm. Allstate offers the cheapest auto insurance for around $891 per year, whereas State Farm offers the cheapest home insurance at around $2,095 per year. Combined, this comes to a total of approximately $2,986 per year.
Compared with State Farm's cheapest bundle insurance, that's a difference of around $419 per year.
Should You Bundle Home and Auto Insurance in Wyoming?
Policyholders are able to save more per year by bundling their home and auto insurance. However, there are instances in which it is cheaper to get insurance from separate insurers than bundling. Since policies are quoted differently for each policyholder, it pays to check out all of your options.
Bundle discounts in Wyoming can save you between 7% and 12% per year.

As opposed to getting two separate insurance, bundling policies with Allstate could give you the most significant discount. It comes out to approximately $516 less, or around 12% cheaper per year. Meanwhile, Farmers offers bundled policies with an approximately 7% discount, or around $237 less.

Bundles are a convenient way to combine your most important property insurance policies.

Convenience is one of the common reasons why it is usually recommended to bundle your insurance. You can streamline your payments to just one insurer, making your transactions easier to track.

In rare cases, it might be better not to bundle in Wyoming.

State Farm's home and auto insurance bundle proves to be the cheapest among insurers that offer bundling options in Wyoming. However, there might be cases in which getting coverage from different insurers is cheaper.
About Mark Fitzpatrick
---
---