Best
Insurance Bundle
South Carolina
2023
The Best Bundled Insurance in South Carolina
The Best Home and Auto Bundles in South Carolina
MoneyGeek evaluated combination insurance providers on affordability, service quality and discount offerings. Our analysis shows that the following companies offer the best auto and home insurance bundles in South Carolina:
State Farm: MoneyGeek score of 87 out of 100
Allstate: MoneyGeek score of 78 out of 100
State Farm and Allstate had the highest satisfaction scores in the home and auto insurance categories. State Farm offers the cheapest bundle. Allstate, which ranked second, fell slightly short on affordability, but it scored highly in all other categories.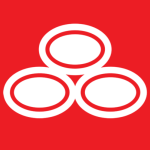 pros
Earned a 4 out of 5 score in auto and home insurance
Earned a 4 out of 5 score in discounts
cons
Does not offer accident forgiveness
Does not offer pay-in-full car insurance discount
COMPANY HIGHLIGHTS
State Farm ranks among the most affordable options for auto and home insurance in South Carolina. By bundling your State Farm policies, you can save $440, reducing your cost by 18%.
You can add roadside assistance at a low cost if you own a State Farm car insurance policy. Most of the services this coverage provides are free, including assistance with running out of gas, getting locked out, being stuck with a dead battery and having the car towed. Unfortunately, State Farm doesn't offer many common add-on coverages, including new car replacement, better car replacement and deductible modifications.
State Farm is a major player in home insurance. The company provides rare add-on coverages, including mold coverage of up to $20,000. Its home systems coverage protects you in the event of an unexpected or unanticipated failure of mechanical or electrical equipment, such as heating, cooling, water and electrical systems.
Read MoneyGeek's State Farm Auto Insurance Review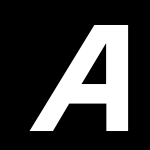 pros
Earned a score of 4 out of 5 in home insurance
Offers portable electronics and media coverage
Has automatic payment discount
cons
Scored 3 out of 5 in discounts
Does not offer defensive driving discount
COMPANY HIGHLIGHTS
Allstate ranked second among the top bundle insurance companies in South Carolina, according to MoneyGeek. It costs only $1,957 per year, making it the second cheapest in the state. Allstate offers discounts when you bundle home, renters, condo or life insurance. It also provides other discounts for automatic payment and responsible payment.
Allstate car insurance add-ons include portable electronics and media coverage, which covers the loss of tapes, compact discs or other items used in an auto sound system.
Allstate homeowners policyholders can purchase extras, such as energy efficiency upgrade coverage. If an appliance gets damaged, the company covers the additional cost of replacing it with an energy-efficient one.
Read MoneyGeek's Allstate Auto Insurance Review
The Best Home and Auto Bundles in South Carolina for Military Backgrounds
If you are a military member, USAA offers the best auto and home bundles. Unfortunately, USAA policies are not available to the general public, but they'd be MoneyGeek's top choice if they were.
MoneyGeek Top Pick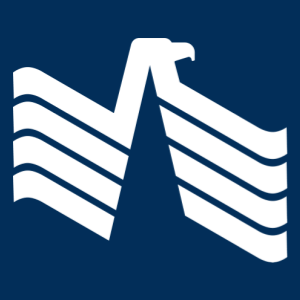 USAA
USAA received a perfect score for its home and auto insurance bundle despite offering fewer discounts than the competition.
USAA's car insurance's accident forgiveness waives a policy surcharge if you remain accident-free for five years. The company also offers a roadside assistance plan, which covers towing, unlocking vehicles, jumpstarting batteries, changing tires and delivering gasoline.
Along with standard home insurance, USAA home insurance offers earthquake and home-sharing coverage. Homeowners can qualify for a discount if they install a protective device in the home and remain claims-free for a minimum of five years.
The Best Home and Auto Bundle Discounts in South Carolina
South Carolina residents who bundle auto and home insurance policies save an average of $383 per year or 8% off the total premium. According to MoneyGeek's research, State Farm offers the largest discount rate at 18%, whereas Allstate offers the lowest bundling discount at 3%.
Companies offering the most significant bundle discounts are not necessarily the cheapest or the best options. Although the cheapest bundle insurance provider in South Carolina is State Farm, Allstate is not far behind. Allstate only offers a 3% discount but is the second cheapest in the state. Always review each company's coverages, costs and discounts to choose the best one for your needs.
The Cheapest Home and Auto Bundles in South Carolina
Without considering additional discounts, South Carolina residents will find the cheapest home and auto insurance bundles from:
State Farm: $1,939 per year
Allstate: $1,957 per year
MoneyGeek Top Pick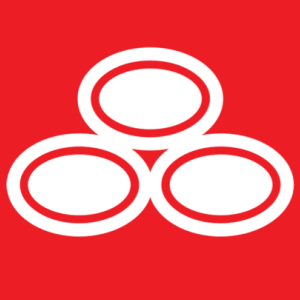 State Farm
The State Farm bundling insurance premium in South Carolina is $1,939. Bundling saves policyholders as much as $440, a cost 18% lower than buying separate policies.
One of State Farm's auto insurance optional coverages is roadside assistance. It includes towing, mechanical work, oil deliveries, tire changes and locksmith services. However, State Farm does not offer accident forgiveness, gap insurance, new car replacement or deductible modification coverage.
Homeowners can add some rare coverages to their State Farm home insurance policies. In addition to an energy efficiency upgrade, the company offers protection of home systems, such as heating, cooling and air and water filtration systems.
The Cheapest Non-Bundle Insurance Combinations in South Carolina
Bundling with one insurer can result in discounts, but you can also save money by purchasing policies from different companies if you need to customize your coverage.
For example, you can purchase State Farm's auto insurance for $1,122 per year and Allstate home insurance for $833 per year, totaling $1,955. This cost is just $16 more than the cheapest bundle from State Farm.
Should You Bundle Home and Auto Insurance in South Carolina?
By bundling home and auto insurance, policyholders can save on premiums. However, bundling insurance can be more expensive in some cases. It pays to compare all your options before deciding.
Bundle discounts in South Carolina can save you between 3% and 18% per year.

Bundling policies with State Farm can give you the most significant discount of 18%, saving you $440 per year. Although Allstate offers the lowest percentage discount at 3%, its bundle cost is $1,957, only $18 more than State Farm's.

Bundles are a convenient way to combine your most important property insurance policies.

Bundling your insurance can save you money and is usually convenient. Tracking your payments is easier with one insurer. Having at least two insurance products with your insurer reduces your chances of getting dropped if you make more claims than average. You also won't have to pay two deductibles if both your home and auto are damaged, say in the case of a natural disaster.

In rare cases, it might be better not to bundle in South Carolina.

In South Carolina, State Farm offers the cheapest home and auto insurance bundle among insurers. Some policyholders, however, may want a specific home coverage from one insurer and a different auto coverage from another. If we compare State Farm's bundle insurance at $1,939 per year with an Allstate/State Farm combination at around $1,955 per year, the difference is only $16.
About Mark Fitzpatrick
---
---