Best
Insurance Bundle
Nebraska
2023
The Best Bundled Insurance in Nebraska
The Best Home and Auto Bundles in Nebraska
The best home and auto insurance bundles not only give you significant discounts but also provide stellar service.
After rating insurance companies in Nebraska, MoneyGeek found that the following insurers outperform their peers:
State Farm: MoneyGeek score of 83 out of 100
Allstate: MoneyGeek score of 78 out of 100
State Farm and Allstate score equally well in terms of customer satisfaction for their auto and home insurance products, but State Farm offers larger discounts for bundling.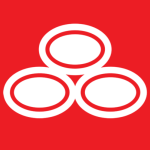 pros
Earned a score of 4 out of 5 for auto and home insurance
Received a perfect score for discounts
Has service line coverage
cons
Does not offer new car replacement coverage
Does not offer discount for paying in full
COMPANY HIGHLIGHTS
State Farm is MoneyGeek's top pick for the best auto and home insurance bundle provider in Nebraska. If you purchase both policies from this company, you'll only need to pay an average of $2,994 in premiums per year, which is a 29% discount compared with buying separate policies. This bundle brings your combined insurance cost down by $1,218.
State Farm is a top-notch provider of both home and auto insurance across the country. In our State Farm homeowners insurance review, we determined that this provider has several rare coverages that you can easily purchase as add-ons to your policy. For instance, its service line coverage covers the cost of repairs or replacement of exterior underground water and sewer piping, electrical service lines and data lines that fail or are accidentally broken. This add-on coverage is of great benefit to Nebraskans facing the increased risk of flooding that can cause severe damage to underground systems.
Our State Farm auto insurance review also outlines other noteworthy perks. For instance, this insurer's rental car and/or travel reimbursement will pay for your expenses related to car rentals and travel, including meals and lodging, if you're found to be at fault for an accident while driving your rental car.
Read MoneyGeek's State Farm Auto Insurance Review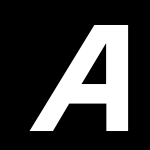 pros
Received a score of 4 out of 5 for both auto and home insurance
Offers custom parts auto insurance coverage
Provides yard and garden coverage for homeowners
cons
Received a score of 3 out of 5 for discounts
Does not offer original equipment manufacturer (OEM) coverage
COMPANY HIGHLIGHTS
Allstate is MoneyGeek's runner-up for the best home and auto insurance bundle in Nebraska. This insurer is generally the cheapest option across the state but only offers discounts of up to 12% for bundling. This is equivalent to roughly $363 in annual premiums.
There are several pros and cons to this insurer based on our research, which served as the basis for our Allstate auto insurance review and Allstate homeowners insurance review.
For its auto insurance offering, this insurer earns good scores on service quality. It also offers several unique coverages and discounts. For instance, its custom parts coverage for auto insurance will pay for damages to height-extending roofs, bars, special carpeting and custom decals and murals. Signing up for Allstate's automatic payment system called the Easy Pay Plan also lets you save through discounts.
Homeowners with an Allstate policy will also greatly appreciate its energy efficiency upgrade coverage, which covers the cost of replacing any damaged home installations with more energy-efficient items. Also, although mold coverage isn't a standard inclusion in Allstate's homeowners insurance policies, it can be easily purchased as an add-on.
Read MoneyGeek's Allstate Auto Insurance Review
The Best Home and Auto Bundle Discounts in Nebraska
You can save an average of $596 or 18% per year on your insurance if you bundle your home and auto insurance policies in Nebraska.
Bundling discounts tend to differ across insurers, which underscores the importance of shopping around and comparing quotes. Based on MoneyGeek's research, State Farm offers the largest bundling discount of around $1,218 per year, which is equivalent to 29% in savings. Meanwhile, Allied gives the lowest bundling discount of only $328, or roughly 11% of the total cost.
It is worth noting that the company with the largest bundling discount isn't automatically the cheapest. For instance, Allied has the lowest-priced home and auto bundle at an average cost of $2,534, but at the same time, offers the smallest bundling discount.
The Cheapest Home and Auto Bundles in Nebraska
Regardless of discounts, these companies offer the most affordable home and auto bundle policies in Nebraska:
Allied: $2,534 per year
Allstate: $2,694 per year
Although it's ideal to get the cheapest option, cost shouldn't be your only consideration when choosing an insurer for your home and auto bundle policies. You must also factor in the ease of transacting with the company, especially when filing and processing a claim.
MoneyGeek Top Pick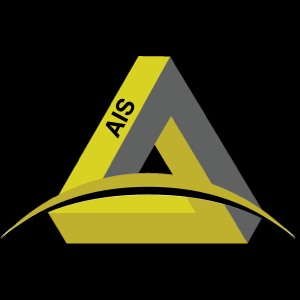 Allied
Allied is the cheapest home and auto insurance bundle provider in Nebraska. Compared with other insurers, it offers the smallest bundling discount of only 11%, which is equivalent to a savings of roughly $328 per year. That said, its premiums are already competitively priced, and its home and auto bundle is the cheapest across the state at $2,534 per year, on average.
Aside from bundling discounts, this provider also offers discounts if you insure multiple cars and if you sign up for the paperless payment option.
The Cheapest Non-Bundle Insurance Combinations in Nebraska
Alternatively, you may choose to purchase your home and auto policies separately with different companies. If you want to go with this option and still pay the lowest possible premiums, we suggest that you combine the two insurers that offer you the cheapest rates.
MoneyGeek discovered that, in Nebraska, you'll get the cheapest non-bundle option by combining a home insurance policy from Allied ($2,085) with an auto insurance policy from State Farm ($739). However, this non-bundled pairing is still more expensive ($2,824) on average than Allied's home and auto bundle, which costs around $2,534 per year.
Should You Bundle Home and Auto Insurance in Nebraska?
Bundling your home and auto insurance in Nebraska has several perks. Aside from saving hundreds of dollars per year on bundling discounts, you'll also get to streamline your insurance by managing your policies with a single insurer. That said, this option may not be suitable for everyone.
Bundle discounts in Nebraska can save you between 11% and 29% per year.

You'll find the largest bundling discounts in Nebraska from State Farm, with a home and auto insurance bundling discount of $1,218 per year, on average. Although Allied offers the smallest bundling discount statewide at 11%, this still translates to annual savings of $328.

Bundles are a convenient way to combine your most important property insurance policies.

Purchasing home and auto insurance policies under one provider lets you save time and money. On top of the bundling discounts that can make your premiums significantly cheaper, you'll also stand to gain from the convenience of managing accounts and keeping track of payments with only one company.

In rare cases, it might be better not to bundle in Nebraska.

There are instances when getting a home and auto insurance bundle in Nebraska isn't advisable. For instance, it's best to purchase separate policies under different insurers if you need specific coverages that aren't offered by a single company. Sometimes, a non-bundled combination may also end up being cheaper, although our research does not show this to be the case in Nebraska.
About Mark Fitzpatrick
---
---