Best
Insurance Bundle
Washington
2023
The Best Bundled Insurance in Washington
The Best Home and Auto Bundles in Washington
To determine the best home and auto insurance companies in Washington, MoneyGeek evaluated its affordability, discounts and service quality. The companies that earned the highest scores were:
State Farm: MoneyGeek score of 85 out of 100
Allstate: MoneyGeek score of 82 out of 100
Using MoneyGeek's unique scoring system, State Farm and Allstate earned 4 out of 5 in both home and auto insurance. However, State Farm's perfect score in discounts outshined Allstate. Regarding cost, State Farm is the third-cheapest option, whereas Allstate is the fourth-cheapest option.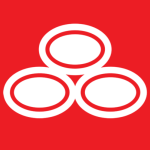 pros
Received perfect scores in discounts
Offers rental car and/or reimbursement
Offers earthquake coverage for home insurance
cons
Doesn't offer accident forgiveness
Doesn't offer pay-in-full and paperless discounts
COMPANY HIGHLIGHTS
State Farm is the top home and auto insurance provider in Washington. Although this insurer offers policyholders a chance to save $365 with its 16% discounted rate, its premiums sit on the pricier end, costing $1,895 per year.
With State Farm auto insurance, drivers can add extra coverage, such as roadside assistance, rental car and/or reimbursement or rideshare insurance at a low cost. Rental car and/or reimbursement protects those at-fault in an accident in their rental car for up to $500 in car rental or travel expenses.
Meanwhile, State Farm home insurance offers multiple rare coverages, such as loss assessment, vacancy, service line, energy efficiency upgrade and more. Homeowners with a State Farm policy can get added protection from fungus and mold for up to $20,000. Additionally, in the event of an earthquake, State Farm offers protection against damage to your home's physical structure and contents.
Read MoneyGeek's State Farm Auto Insurance Review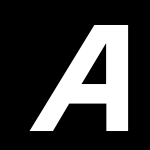 pros
Has relatively high scores in home and auto insurance
Has portable electronics and media coverage (a rare add-on)
Offers yard and garden as supplementary coverage for home insurance
cons
Provides second most expensive option in Washington
Doesn't offer better car replacement
COMPANY HIGHLIGHTS
Allstate is MoneyGeek's runner-up, earning outstanding home and auto insurance scores. However, it fell short in affordability as it ranked as one of the more expensive bundle insurance companies in Washington, costing $1,988 per year. On the bright side, policyholders may save $251, or 11%, when they bundle.
With Allstate, drivers can protect their portable electronics, such as compact discs (CDs) and other items for car sound systems. It's worth mentioning that policyholders must have comprehensive insurance to purchase this add-on. Allstate also offers custom parts coverage, another unique coverage option.
Regarding home insurance, Allstate provides multiple unique coverages as well. Homeowners with an Allstate policy can replace covered, damaged items with more energy-efficient ones. It's also possible to get coverage for your belongings if you rent out your home.
Read MoneyGeek's Allstate Auto Insurance Review
The Best Home and Auto Bundles in Washington for Military Backgrounds
For those with a military background, USAA is the best auto and home insurance company in Washington. Therefore, USAA isn't a widely available option.
MoneyGeek Top Pick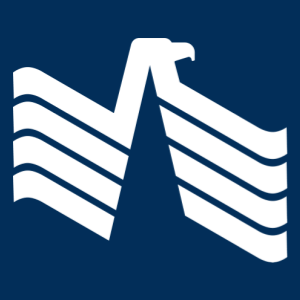 USAA
USAA is a top-performing company that offers bundling in Washington, according to MoneyGeek's analysis. We also found that USAA received perfect home and auto insurance satisfaction scores but an average rank in discounts. A USAA policy in Washington costs around $1,825 per year.
USAA offers several rare coverages, such as accident forgiveness. With this add-on, drivers don't need to worry about being charged with increased premiums after their first at-fault accident as long as they were accident-free for five years or more. On the other hand, USAA home insurance can cover damages caused by earthquakes.
The Best Home and Auto Bundle Discounts in Washington
On average, bundle insurance companies offer discounts at 8%. MoneyGeek also found that State Farm offers the largest discount at 16%, whereas Farmers has the lowest rate at 3%.
Deciding on an insurance company only based on its affordability may seem like the quickest and most convenient choice. However, there may be better fits. Allied, for instance, offers the cheapest bundling rates in Washington at $1,798 per year. Compared with State Farm's 16% discount, Allied offers half its rate at 8%.
When shopping around for the best and cheapest home and auto insurance bundles in Washington, it's financially sound to consider factors aside from cost.
The Cheapest Home and Auto Bundles in Washington
Discounts aside, MoneyGeek's research discovered that the cheapest company for home and auto insurance in Washington are:
Allied: $1,798 per year
Travelers: $1,840 per year
We also found that USAA's bundle premiums at $1,825 are slightly cheaper than the Travelers bundle quote of $1,840. Although affordability is an important factor, the cheapest option isn't always the best option for you. It's wise to also assess a company's benefits, disadvantages and unique features.
MoneyGeek Top Pick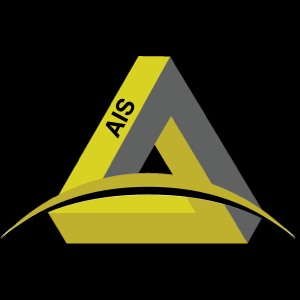 Allied
MoneyGeek determined that Allied is the most affordable auto and home insurance in Washington — its policies start at $1,798 per year. Although its discount rates are lower than its competitors, Allied's 8% bundle discount can save you up to $157.
The Cheapest Non-Bundle Insurance Combinations in Washington
Bundling home and auto insurance in Washington is a generally convenient move. Although appealing, there may be better ways to find potential savings. There are instances when merging insurance policies from two companies can save you more money.
MoneyGeek's research found that combining State Farm auto insurance ($1,043) and Travelers home ($641) totals roughly $1,684. This pair is $114 cheaper than Allied's bundle insurance premiums, costing $1,798 per year.
Should You Bundle Home and Auto Insurance in Washington?
Bundling your home and auto insurance in Washington is typically a good idea. A few advantages are convenience and acquiring a more affordable rate. However, there might be some exceptions.
Bundle discounts in Washington can save you between 3% and 16% per year.

State Farm has the most significant discount rate for policyholders who bundle in Washington, saving them about 16%. That is a whopping $365. On the other hand, Farmers has the lowest bundle discount rate at 3%.

Bundles are a convenient way to combine your most important property insurance policies.

Merging your home and auto insurance policies can make insurance more convenient, especially since you direct payments to one company and manage one account. Sometimes, you can get a cheaper rate.

In rare cases, it might be better not to bundle in Washington.

In Washington, purchasing a bundled home and auto insurance policy is more expensive. MoneyGeek discovered that Allied's bundle insurance costs $1,798 per year. This is $114 more expensive than merging State Farm auto insurance ($1,043) and Travelers home ($641), a total of $1,684.
About Mark Fitzpatrick
---
---