Best
Insurance Bundle
Delaware
2023
The Best Bundled Insurance in Delaware
The Best Home and Auto Bundles in Delaware
MoneyGeek ranked the best home and auto bundle insurance companies in Delaware. Based on our evaluation, the following companies offer the best home and auto bundles in the state:
State Farm: MoneyGeek score of 81 out of 100
Nationwide: MoneyGeek score of 78 out of 100
State Farm received high scores in the home and auto insurance satisfaction categories, but its most noteworthy rating was for discounts; the insurer received a perfect MoneyGeek score of 5 out of 5. It also has the cheapest bundle premium in the state.
Though Nationwide received lower scores than its competitors for auto insurance satisfaction, it received high scores for home insurance satisfaction and discounts.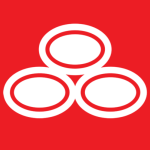 pros
Earned a perfect score of 5 out of 5 for discount ratings
Earned a 4 out of 4 for home and auto insurance satisfaction
Offers an energy efficiency upgrade
cons
Does not offer accident forgiveness
Does not offer gap insurance or deductible modification
COMPANY HIGHLIGHTS
State Farm is an excellent example of a company that provides high-quality services and products at an affordable cost to consumers. Of the insurers evaluated, State Farm offers the cheapest rates at $1,895 per year. It also offers the highest discount in Delaware, at around 13%.
Another way that State Farm helps its clients save money is through the Energy Efficiency Upgrade. By providing homeowners with a high percentage of the cost to replace and upgrade their home's heating, air conditioning and water heating equipment due to a covered loss, the company helps customers cut their energy bills.
State Farm's Energy Efficiency Upgrade is a good option for those who are in need of major improvements but can't afford the upfront costs, or for those who simply want to lower their long-term energy costs by making a one-time investment.
State Farm's rideshare insurance is a unique add-on coverage option for car insurance policies. If you're a rideshare driver, having additional protection is important; with this coverage, your personal auto insurance remains in effect while you're working.
Read MoneyGeek's State Farm Auto Insurance Review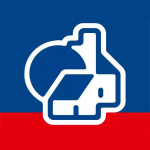 pros
Earned a score of 4 out of 5 for home insurance satisfaction and discount ratings
Offers identity theft coverage
Offers earthquake coverage
cons
Earned a score of 3 out of 5 for auto insurance satisfaction
Does not offer pay-in-full discount
COMPANY HIGHLIGHTS
Nationwide, MoneyGeek's pick for the second-best insurance provider, received a score of 78 out of 100 for its high scores for both home insurance satisfaction and discounts ratings. The insurer is also the second-cheapest home and auto bundle provider in Delaware, at $2,024 per year, which includes a bundle discount of 9%.
The insurer's safety and security offers are top-notch. Nationwide's Identity Theft Expense Reimbursement provides peace of mind in the event your identity is stolen. If you or anyone in your household experiences identity theft or fraud, this coverage can ensure that you're reimbursed for out-of-pocket expenses related to restoring your identity, up to $25,000.
Moreover, those who live in earthquake-prone areas can purchase Nationwide's earthquake coverage, an add-on insurance policy that provides additional coverage for earthquake damage to personal property.
Read MoneyGeek's Nationwide Auto Insurance Review
The Best Home and Auto Bundle Discounts in Delaware
The average discount for home and auto insurance in Delaware is $200 per year, or 8% of the total cost. State Farm offers the most affordable bundled insurance state-wide and provides a 13% discount — the highest in Delaware. In contrast, Travelers offers the lowest discount at 3%.
However, when considering a bundle discount from a company, you should also look at the insurer's overall cost. Although a company may offer a big bundle discount, its prices or service may not be the cheapest. For example, Allstate offers the second-largest bundle discount in Delaware, at 9%, yet Allstate offers the most expensive bundle premium.
The Cheapest Home and Auto Bundles in Delaware
Delaware homeowners and drivers can save the most money by bundling their insurance policies with the following insurers:
State Farm: $1,895 per year
Nationwide: $2,024 per year
However, when shopping for the best deals, don't just look at the prices; the cheapest policy isn't always the best. Be sure to compare all offers in order to find the one that suits your unique circumstances.
MoneyGeek Top Pick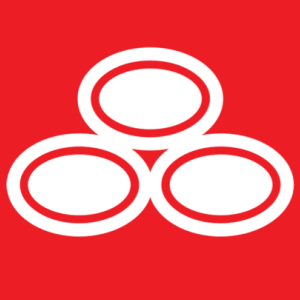 State Farm
State Farm offers the most affordable home and auto bundle in Delaware and is also one of the cheapest across the country. Its annual premium is around $1,895. But that's not all there is to State Farm, because it also provides the most significant discount in the state, at 13% or $287.
Additionally, State Farm offers several other discounts, such as those for insuring multiple cars, defensive and safe driving and installing anti-theft systems.
The Cheapest Non-Bundle Insurance Combinations in Delaware
Some consumers find that bundling home and auto insurance results in the most savings, but others may find that they can get better coverage and save more money by purchasing their home and car insurance from different companies.
However, State Farm's bundled auto and home insurance policy in Delaware is the cheapest choice. According to our findings, the lowest non-bundled rate available in the state is $2,002, which is $107 more expensive than State Farm's bundle-insurance offer of $1,895 per year.
Nonetheless, this non-bundled option is still an affordable choice for those wanting to purchase insurance from different companies. To get this rate, you need to pair State Farm's auto insurance, at around $1,363 with Nationwide's home insurance, at around $639.
Should You Bundle Home and Auto Insurance in Delaware?
In Delaware, you can save money on your home and auto insurance by bundling them with one provider. But before you do, it's important to evaluate whether bundling is the right decision for you. Purchasing insurance from two different providers may allow you more flexibility and freedom to choose plans that best meet your specific coverage needs.
Bundle discounts in Delaware can save you between 3% and 13% per year.

State Farm offers policyholders in Delaware the biggest discount when they combine their car and home insurance. Our research indicates that people can save around $287, or 13% of State Farm's total premium for both policies.

Bundles are a convenient way to combine your most important property insurance policies.

Bundling helps you easily manage your insurance because you only have to keep track of one account. It also makes it easy to streamline payments.

In rare cases, it might be better not to bundle in Delaware.

Even if you don't bundle your policies under one insurer, it's possible to find an affordable option by comparing rates. For example, by combining State Farm's auto insurance and Nationwide's home insurance in Delaware, you'll end up with a relatively cheaper alternative than most bundled policies in the state.
About Mark Fitzpatrick
---
---