Best
Insurance Bundle
North Carolina
2023
The Best Bundled Insurance in North Carolina
The Best Home and Auto Bundles in North Carolina
MoneyGeek rated companies for their home and auto bundles based on key characteristics like affordability, discount availability and customer service. Our research shows that the top two insurance providers offering home and auto insurance bundles in North Carolina are:
State Farm: MoneyGeek score of 85 out of 100
Nationwide: MoneyGeek score of 84 out of 100
State Farm and Nationwide received similar scores for home and auto satisfaction as well as discounts. An auto and home insurance bundle with State Farm costs approximately $2,152 per year, relatively higher than a Nationwide policy which costs $1,772 per year.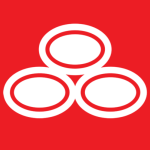 pros
Scored 4 out of 5 in auto and home insurance satisfaction
Received a perfect score in discounts
Offers rideshare insurance and new vehicle discount
Offers earthquake coverage for home insurance
cons
Does not offer accident forgiveness
Does not offer pay-in-full discount for car insurance
COMPANY HIGHLIGHTS
State Farm offers the best bundle insurance in North Carolina for auto and home insurance policies and is ranked the third cheapest in the state. A State Farm auto and home insurance bundle costs $2,152 per year, 27% or $801, less than the cost of purchasing individual policies from the same provider.
When you buy auto insurance from State Farm, you have the option to add roadside assistance for an additional cost. This coverage pays for services related to unexpected issues on the road, such as your car battery dying, running out of gas or getting locked out. However, State Farm does not offer common add-ons that are available with other insurers, such as new car replacement, gap insurance and better car replacement.
When it comes to homeowners insurance, State Farm is also a frontrunner. This insurer offers some unique endorsement coverages for homeowners' policies, such as mold coverage up to $20,000 and protection for your home's permanent equipment (heating and cooling, water, air filtration and electrical systems) in the event they break down due to a mechanical or electric issue. Policyholders are also eligible for an earthquake coverage add-on through State Farm.
Read MoneyGeek's State Farm Auto Insurance Review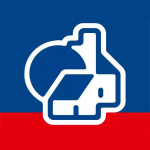 pros
Scored 4 out of 5 in auto and home insurance satisfaction
Offers total loss deductible waiver coverage and automatic payments discount for auto insurance
Offers better roof replacement coverage and continuously insured discount for home insurance
cons
Does not offer pay-in-full discount or new car replacement coverage
Does not offer common home insurance add-on coverages
Does not offer new home discount
COMPANY HIGHLIGHTS
Nationwide is the runner-up for the best auto and home insurance bundle in North Carolina, according to MoneyGeek. At $1,772 per year, the company is the second-cheapest alternative.
With a total loss deductible waiver, if your automobile is deemed a total loss due to an accident, Nationwide auto insurance will pay your comprehensive or collision deductible. The insurer also offers coverage for identity theft protection, which will reimburse you or a member of your household (whoever was affected) up to $25,000 for losses incurred from identity theft or fraud. Policyholders can obtain discounts for setting up automatic payments, which is rarely offered by other insurers.
Homeowners may benefit from earthquake and better roof replacement coverage available as add-ons with Nationwide home insurance. After a covered loss, your roof is rebuilt with superior roofing materials that are stronger and safer, if you go with its better roof replacement coverage. With its earthquake coverage, earthquake-related damages to your home are covered.
Read MoneyGeek's Nationwide Auto Insurance Review
The Best Home and Auto Bundle Discounts in North Carolina
The average yearly discount for purchasing a home and auto bundle in North Carolina is $437 or 17% less than the cost of buying them individually. According to MoneyGeek's study, State Farm provides the most savings at 27%, whereas Travelers offers the least at 9%.
It's important to be aware that the company that offers the highest discount for bundling may not be the cheapest or best choice for you. For example, Travelers offers the lowest discount in the state, at 9%, and the least expensive home and auto insurance bundle in the state at $1,657 per year.
The Cheapest Home and Auto Bundles in North Carolina
Without taking into account any discounts, the following insurers provide the cheapest home and auto insurance bundles in North Carolina:
Travelers: $1,657 per year
Nationwide: $1,772 per year
Remember that the cheapest solution isn't necessarily the best for your needs. To save the most money without compromising coverage, we advise that you carefully compare the advantages, disadvantages and features of each company.
MoneyGeek Top Pick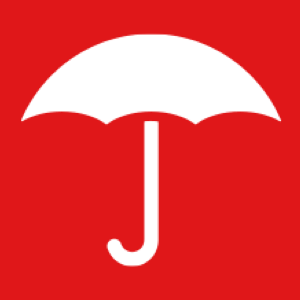 Travelers
For bundling auto and home insurance in North Carolina, Travelers is the cheapest and best option. Its bundling premium costs around $1,657 annually, 9% cheaper than purchasing its home and auto insurance policies separately.
Since Travelers offers several discounts, including multiple car, student and safe driver discounts, MoneyGeek highly recommends Travelers auto insurance. You can also save money with Travelers home insurance through its discounts like first-time buyer, protective devices or green home.
Even though the insurer offers one of the lowest discounts for bundling insurance policies, its additional discounts and low starting premium cost provide several opportunities to save money.
The Cheapest Non-Bundle Insurance Combinations in North Carolina
It's not always cheaper to get both home and car insurance through the same company; purchasing insurance policies from different providers might yield greater savings.
In North Carolina, buying your auto and home insurance from different insurers is the cheapest option. According to our research, you can purchase Nationwide auto insurance ($595) and Travelers home insurance ($952) for a total annual premium of $1,547. This is $110 less than the cheapest bundle insurance option, offered by Travelers, for $1,657 per year.
Should You Bundle Home and Auto Insurance in North Carolina?
Bundling your auto and home insurance in North Carolina may not save you money, but it will save you time. It's easier to manage your insurance or file claims through a single account. Even if your bundle insurance policy costs slightly more than a non-bundle option, the time savings may be worth it.
Bundle discounts in North Carolina can save you between 9% and 27% per year.

According to MoneyGeek, State Farm offers the highest discount rate for bundling insurance at 27% less than its non-bundle insurance options. On the other hand, Travelers offers the lowest discount rate for bundling policies at 9%.

Bundles are a convenient way to combine your most important property insurance policies.

Bundling your vehicle and home insurance policy in North Carolina could save you time and money depending on the provider that you choose. You'll have fewer bills to track and only one company to deal with. In some cases, the premium for bundling insurance is less than purchasing individual auto and home insurance policies.

In rare cases, it might be better not to bundle in North Carolina.

In terms of cost, MoneyGeek's analysis shows that North Carolina homeowners and drivers are better off purchasing non-bundle insurance policies. Compared with the lowest bundle option offered by Travelers at $1,657 per year, the cheapest non-bundle insurance option through Nationwide's auto insurance ($595) and Travelers' home insurance ($952) costs only $1,547 per year — $110 in savings.
About Mark Fitzpatrick
---
---