Best
Insurance Bundle
Colorado
2023
The Best Bundled Insurance in Colorado
The Best Home and Auto Bundles in Colorado
MoneyGeek gathered data for home and auto insurance bundles from different companies. We discovered that the best insurance bundles not only feature large discounts but also offer quality customer service at an affordable rate. Based on our analysis, the following companies offer the best bundle insurance in Colorado:
State Farm: MoneyGeek score of 88 out of 100
Allstate: MoneyGeek score of 80 out of 100
State Farm and Allstate received above-average scores for customer satisfaction. However, State Farm has a more affordable premium than Allstate, and it also offers a higher discount for bundling policies.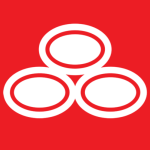 pros
Received above-average customer service scores in home and auto insurance
Offers the largest bundling discount
Offers the most affordable bundle premium in the state
cons
Does not offer accident forgiveness coverage
Only has a few unique discounts
COMPANY HIGHLIGHTS
State Farm offers the most affordable home and auto insurance bundle in Colorado. The average premium for an auto and home insurance bundle in Colorado costs $3,123 per year. With this insurer, you can receive a bundling discount of 24%, which leads to an average of $1,008 in savings per year.
This company also scored 4 out of 5 for customer service in both home insurance and auto insurance, which indicates that despite its low-cost policies, the provider doesn't compromise service to its customers.
In terms of car insurance, State Farm offers few unique coverages besides rideshare insurance. However, it includes roadside assistance coverage, which can be useful for emergencies that you might face while traveling. Roadside assistance covers repairs, tows, delivery of certain items needed for repairs and locksmith labor.
Upgrades in your home for energy efficiency can also be covered by your State Farm home insurance. Your policy can pay for the replacement of your current heating, air conditioning or water heating equipment with those that are more energy-efficient.
Read MoneyGeek's State Farm Auto Insurance Review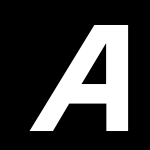 pros
Received above-average customer satisfaction scores for home and auto insurance
Offers affordable premiums despite a relatively small bundle discount
Offers a wide range of common discounts, other than bundling
cons
Does not offer discounts for insuring multiple cars
COMPANY HIGHLIGHTS
Allstate isn't just the second-best overall auto and home insurance provider, it also comes in second place for the cheapest bundle insurance in Colorado — with an average annual premium of $3,321. The customer service and satisfaction for this company also received an above-average MoneyGeek rating of 4 out of 5 for both home and auto insurance.
In Colorado, bundling auto and home insurance with Allstate can help you save an average of 11% on your premium, or $409 per year. Although this discount is relatively low compared with other companies, the insurer still offers one of the most affordable annual premiums.
With Allstate car insurance, custom parts and equipment coverage extends to comprehensive-type losses. These include custom carpeting, bars, decals and other parts that you've added to style your vehicle. This coverage is not usually offered by other insurers, although it's widely applicable. If you decide to add it to your policy, it can cost around $102 per year.
Homeowners who love their plants can highly benefit by adding yard and garden coverage to their Allstate home insurance policy. It helps you insure more of your garden items and plants in case of loss or damage. Much like the custom parts coverage, the yard and garden coverage is also seldom offered by companies.
Read MoneyGeek's Allstate Auto Insurance Review
The Best Home and Auto Bundles in Colorado for Military Backgrounds
Overall, the best bundle insurance in Colorado is provided by USAA. It received perfect scores for customer satisfaction for both car insurance and home insurance. However, the insurer only offers policies to consumers with military backgrounds.
MoneyGeek Top Pick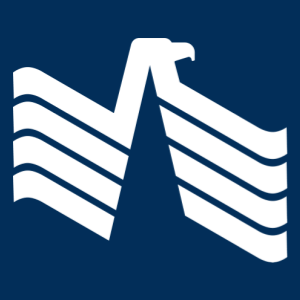 USAA
On average, bundling your home and auto insurance with USAA costs $3,664 per year. By bundling your insurance, you could save 10%, which amounts to $412 per year.
USAA received the best scores for customer service for auto and home insurance; for both kinds of insurance, USAA obtained a perfect MoneyGeek rating of 5 out of 5.
You can add accident forgiveness to your USAA car insurance policy, which prevents your premium from increasing after an at-fault accident. Your USAA home insurance policy can include home rental coverage to cover your guests if you're leasing your entire home or simply a part of your home.
The Best Home and Auto Bundle Discounts in Colorado
The average bundle discount in Colorado is 13%. This equates to $617 per year in savings simply by purchasing your car insurance and home insurance with the same insurer.
In Colorado, bundling discounts can range from 7% to 24%. You can get the most savings from State Farm, which offers a bundle discount of 24%. Nationwide offers no discount, but among the providers that offer bundle discounts, Travelers provides the lowest at 7%.
The most affordable bundle insurance is from State Farm, with an average annual premium of $3,123. The insurer also offers the highest bundle discount of the companies evaluated in Colorado. However, this isn't always the case, so it's important to carefully evaluate providers for both their discount rates and overall costs.
The best bundle insurance for you comes down to your needs and personal circumstances. Therefore, evaluating providers for their quality of customer service can help you choose between insurers.
The Cheapest Home and Auto Bundles in Colorado
In Colorado, you can still find insurers that offer cheap home and auto bundles without compromising quality. MoneyGeek found that the cheapest home and auto insurance in Colorado are:
State Farm: $3,123 per year
Allstate: $3,321 per year
MoneyGeek Top Pick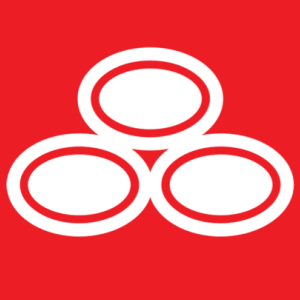 State Farm
In Colorado, bundling your home and auto insurance with State Farm costs $3,123 per year. The insurer also provides the highest discount, 24%, for bundling insurance policies in the state.
Other discounts from State Farm can help you maximize your savings even more. For example, you can get a safe driving discount for not incurring a violation on your record for three consecutive years of your policy. State Farm also offers a discount if you insure at least two vehicles. You can also save on your State Farm home insurance when you choose specific impact-resistant materials for your roof.
The Cheapest Non-Bundle Insurance Combinations in Colorado
Buying insurance from different insurers gives you more freedom and flexibility to choose policies that meet your specific requirements. In some cases, it can even be cheaper than bundling insurance policies with the same provider.
However, in Colorado, bundling insurance policies is the cheapest option. Although they may not be the least expensive option, non-bundle insurance combinations are still affordable. For instance, car insurance from State Farm ($1,258) can be paired with Allstate home insurance ($2,485) for a total cost of $3,743 per year.
Should You Bundle Home and Auto Insurance in Colorado?
Insurance companies typically offer bundle discounts as an incentive for buyers to purchase multiple types of insurance policies. Bundling policies can often be more cost and time effective, but there might be certain instances when it doesn't make sense for your specific needs.
Bundle discounts in Colorado can save you between 7% and 24% per year.

You can save between 7% and 24% of your premium each year by bundling. This results in annual savings of $289 to $1,008. State Farm not only provides the most affordable bundle insurance in Colorado at $3,123 per year, but it also offers the largest discount.

Bundles are a convenient way to combine your most important property insurance policies.

By bundling, you can save time, effort and money. Because your insurance policies are with a single insurer, transactions can be streamlined, and your account can be easily managed.

In rare cases, it might be better not to bundle in Colorado.

Bundling may not be the best option if you have specific needs that can't be met by one insurer. In Colorado, bundling your plans is less expensive, but you'll be limited to the coverages offered by a single provider. Carefully consider your needs and weigh the costs and benefits of each provider to decide if bundling is right for you.
About Mark Fitzpatrick
---
---