Best
Insurance Bundle
Texas
2023
The Best Bundled Insurance in Texas
The Best Home and Auto Bundles in Texas
When evaluating the best auto and home insurance in Texas, MoneyGeek chose companies that had high customer service ratings for both home and auto insurance, as well as those that offered sizable discounts. Based on this ranking, the following companies offer the best multipolicy products:
State Farm: MoneyGeek score of 87 out of 100
Allstate: MoneyGeek score of 82 out of 100
The runner-up pick, Allstate, received a slightly lower score than State Farm for its discount rate. However, both insurers received similar scores for home and auto satisfaction.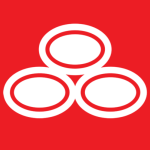 pros
Scored 4 out of 5 in auto and home insurance satisfaction
Scored 5 out of 5 in discounts
Offers home rental coverage
cons
Does not offer accident forgiveness
Does not offer gap insurance
COMPANY HIGHLIGHTS
State Farm is the third-cheapest home and auto insurance provider in Texas with its bundle policies costing an average of $3,814 per year. We chose this insurer as the best for its high scores in customer satisfaction and discounts. By bundling with State Farm, you could save up to $1,145 or 23% per year in comparison to purchasing policies separately.
Car insurance with State Farm has several noteworthy add-ons, including roadside assistance coverage. This coverage helps pay for the cost of up to an hour's worth of mechanical labor at the scene of the breakdown, towing to a service location and locksmith labor, if you lose your key or lock it inside your vehicle. However, State Farm doesn't offer more unique coverages like gap insurance or accident forgiveness.
For home insurance, State Farm offers helpful add-ons like home rental coverage. If you're renting your home to a third party, you can choose to purchase partial or total property and liability protection for the home's temporary rental for more than 30 nights in a calendar year. In addition, service line coverage can help fund the cost of fixing or replacing faulty water and sewer pipes, electrical service lines and data cables owned by homeowners.
Read MoneyGeek's State Farm Auto Insurance Review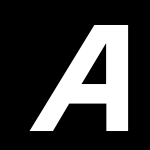 pros
Scored 4 out of 5 for both home and auto insurance satisfaction
Scored 4 out of 4 for discounts
Offers discounts for senior drivers
cons
Does not offer vacancy coverage
Does not offer loyalty discounts
COMPANY HIGHLIGHTS
A home and auto insurance package from Allstate costs $3,574, which is $809 or 18% less than the cost of purchasing separate insurance policies from the provider. Allstate is our runner-up choice for the best bundle insurance in Texas.
Allstate offers senior driver discounts, which are uncommon among auto insurance companies and can help seniors save money. In addition, student drivers can get a discount for finishing the teenSMART driver education program or getting good grades if they attend school full time.
Additionally, Allstate provides a number of add-ons for its homeowners insurance policies. For instance, its energy efficiency upgrade coverage can pay for the extra cost of replacing damaged or destroyed covered devices with more energy-efficient ones, whereas mold coverage can protect against damage caused by mold and fungus.
Read MoneyGeek's Allstate Auto Insurance Review
The Best Home and Auto Bundles in Texas for Military Backgrounds
USAA offers the best home and auto bundles in Texas for those with military backgrounds. It's important to highlight that only current or former military members and their families are eligible for its policies.
MoneyGeek Top Pick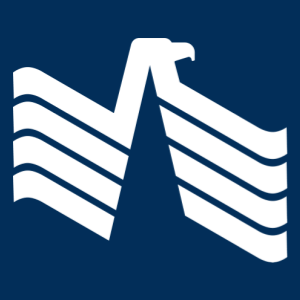 USAA
USAA ranked as the best overall provider in Texas for military members, owing to its high score of 5 out of 5 in home and auto satisfaction. However, it only scored 3 out of 5 in terms of discounts and it is the second most expensive bundle option in the state.
In terms of auto coverage, USAA offers roadside assistance and accident forgiveness. With accident forgiveness coverage, if you haven't had an accident for at least five years with USAA, your premium won't increase after your first at-fault accident. For home coverage, USAA offers earthquake and home rental add-on options to your insurance plan.
The Best Home and Auto Bundle Discounts in Texas
In Texas, you could save an average of 14% by bundling insurance policies as opposed to purchasing separate insurance with different providers. State Farm offers the highest discount at 23%, whereas Nationwide offers the lowest discount at 8%. If you're prioritizing cost savings, we found that Farmers has the most affordable home and auto premium at $2,818, even though the bundle discount is only 11%.
The Cheapest Home and Auto Bundles in Texas
Regardless of discounts, Farmers offers the cheapest home and auto insurance in Texas. The runner-up option is Allstate, which costs significantly more.
Farmers: $2,818 per year
Allstate: $3,574 per year
Although it may be tempting to choose the most affordable insurer, readers should carefully weigh the benefits, drawbacks and coverage options of each insurer to select the best fit for their needs.
MoneyGeek Top Pick
Farmers
Farmers offers a discount of 11% if you bundle its auto and home insurance policies. This reduces your total annual premium to $2,818. Excluding USAA, it is the third-best option in Texas.
With a Farmers auto insurance policy, top students are rewarded. Children covered by the policy are eligible for a discount if they have a minimum GPA of 3.0, are in the top 20% of their class or scored in the top 20% on standardized tests. In addition to student savings, you can also receive a discount for insuring multiple vehicles.
In terms of home insurance, Farmers offers energy efficiency upgrades for your home. If qualified, you may be entitled to get up to $25,000 to help offset the additional expense of switching to environmentally friendly materials and appliances.
The Cheapest Non-Bundle Insurance Combinations in Texas
Depending on where you live, it may be less expensive to purchase your auto and home insurance from two different providers. In Texas, MoneyGeek found that the cheapest non-bundle insurance combination is State Farm's auto insurance ($1,007) and Farmers' home insurance ($2,316) for a total annual premium of $3,323. However, this is still more expensive than the cheapest bundle insurance option, offered by Farmers for $2,818 per year.
Should You Bundle Home and Auto Insurance in Texas?
Bundling your home and auto insurance can save you time, and in most cases, money. However, there are some instances when bundling may not be the best choice for you depending on your coverage needs.
In Texas, it's generally cheaper to bundle your home and auto insurance than it is to purchase separate policies from different insurers. However, you should evaluate your coverage needs and financial situation to determine the best option for you.
Bundle discounts in Texas can save you between 8% and 23% per year.

If you bundle your home and auto policy with State Farm, you'll receive the highest discount in the state, 23% or $1,145. On the other hand, with Nationwide, you'll only receive an 8% discount.

Bundles are a convenient way to combine your most important property insurance policies.

There are several advantages to combining your auto and home insurance. In Texas, bundle insurance policies cost less, and managing your insurance is easier since it's through a single account.

In rare cases, it might be better not to bundle in Texas.

Purchasing a non-bundle insurance option may not help you save more money, but it does provide more flexibility in terms of coverage options. Additionally, you may be able to find a cheaper option, since rates vary based on your specific home and driver profile.
About Mark Fitzpatrick
---
---