Best and Cheapest Home and Auto Bundle Companies in Wisconsin (2023)
---
Compare Rates and Save on Car Insurance
By Mark Fitzpatrick, Content Director
Edited by
Scott Strandberg
Best
Insurance Bundle
Wisconsin
2023
The Best Bundled Insurance in Wisconsin
The Best Home and Auto Bundles in Wisconsin
MoneyGeek analyzed insurance bundles according to affordability, customer satisfaction and discount rates. According to our research, the best auto and home insurance bundle in Wisconsin are:
State Farm: MoneyGeek score of 84 out of 100
Travelers: MoneyGeek score of 74 out of 100
State Farm scored highest in discount percentage and is the overall most affordable company in the market. Travelers fared well for auto and home insurance pricing, but its discount rate is unimpressive.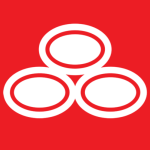 pros
Has the best bundling discount in Wisconsin
Scored 4 out of 5 in auto and home insurance
Provides rideshare insurance
cons
Does not offer accident forgiveness coverage
Does not offer a pay-in-full discount for car insurance
COMPANY HIGHLIGHTS
State Farm ranked the best for car and home insurance bundles in Wisconsin. It offers the best discount rate at 23% and costs an average of $1,621 annually. So, when you get an insurance bundle with State Farm, you save around $476 per year.
This insurer provides roadside assistance as a low-cost add-on to your policy. It helps drivers who need towing, battery delivery, mechanical labor and locksmith labor. These services typically cost just $9 per year to add to your policy. However, State Farm doesn't offer some other common add-ons, such as new car replacement.
State Farm provides one of the most comprehensive home insurance policies. It offers mold coverage, which protects your home from molds and fungi, with a limit of up to $20,000. It also has earthquake coverage that protects your belongings from natural calamities like volcanic eruptions or earthquakes.
Read MoneyGeek's State Farm Auto Insurance Review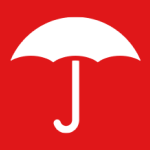 pros
Offers accident forgiveness coverage
Provides multiple car discount
cons
Does not offer impressive bundling discounts
Does not offer deductible modification coverage
Has limited ridesharing coverage, only available in Colorado and Illinois
COMPANY HIGHLIGHTS
Travelers is the runner-up for the best auto and home insurance bundle in Wisconsin. Its annual premium costs roughly $1,691 and ranks second for the state's cheapest insurance bundle.
This insurance provider doesn't offer rideshare insurance in Wisconsin. But it has roadside assistance coverage for drivers who need towing services, battery delivery or other instances where you're stranded with your car. Travelers also offers gap insurance coverage. It helps drivers with a totaled car pay the difference between the actual cash value of the vehicle and the unpaid balance of the car loan or lease.
Travelers provides add-ons for its home insurance as well. One unique coverage is the energy efficiency upgrade. It gives more protection that helps homeowners cover costs to repair, change or rebuild their homes with eco-friendly materials after a covered loss.
Read MoneyGeek's Travelers Auto Insurance Review
The Best Home and Auto Bundles in Wisconsin for Military Backgrounds
USAA offers the best home and auto insurance bundle in Wisconsin for people with military backgrounds. It achieved a MoneyGeek score of 90 out of 100, making it the ideal choice. The annual premium costs $1,537 on average and includes an 8% discount for bundling. With USAA, policyholders can save approximately $126 per year if they bundle home and auto coverage.
MoneyGeek Top Pick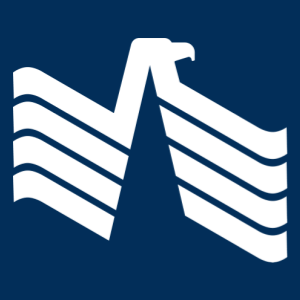 USAA
USAA achieved high auto and home insurance satisfaction scores. However, it's only available for current and former military members and their families. Its auto insurance is affordable for all driver types. USAA offers discounts, unique home insurance coverages and online tools to help you manage your accounts efficiently.
The Best Home and Auto Bundle Discounts in Wisconsin
In Wisconsin, the average annual auto and home insurance bundle discount is 12%, around $260 worth of savings. Based on MoneyGeek's study, State Farm offers the highest discount for bundling at 23%, which lets you save $476 on average.
On the other hand, Travelers offers the lowest discount rate at 8%, around $145 worth of savings. USAA also offers a discount of 8%, with an even lower $126 in savings, but is exclusive for current and former military members and their families.
The Cheapest Home and Auto Bundles in Wisconsin
The cheapest home and auto insurance companies that offer bundling in Wisconsin are:
State Farm: $1,621 per year
Travelers: $1,691 per year
Your needs and preferences may not match with the cheapest option in the market. MoneyGeek suggests that you check the pros, cons and features of each company. Review every aspect of the insurance policies offered to you and compare the rates to know which one will let you save money in the long run.
MoneyGeek Top Pick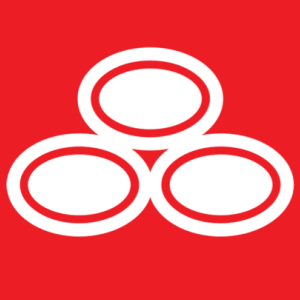 State Farm
State Farm offers Wisconsin's cheapest auto and home insurance bundle, with an annual premium of $1,621. Travelers ranks as the second cheapest with a yearly premium of $1,691.
State Farm offers the most significant discount at 23%, which lets you save about $476 annually. Travelers offers a discount rate of just 8%, which enables you to save around $145.
With MoneyGeek's Travelers auto insurance review, it shows to be an affordable option because of its many discounts, like those for new cars, driver training, good students and safe driving. State Farm car insurance gives discounts for students and good drivers. Plus, it provides rideshare coverage.
The Cheapest Non-Bundle Insurance Combinations in Wisconsin
Bundling home and auto insurance may be an affordable option, but it may not always be your best option. There may be situations where you can save more by combining insurance policies from different insurance companies. Simply find the cheapest auto insurance and pair it with the most affordable home insurance.
In Wisconsin, you're unlikely to save more money with this method. MoneyGeek discovered that for an annual average of $1,748, you could pair a State Farm car insurance policy ($785) with Allstate home insurance ($963). It's more expensive than bundled home and auto insurance from State Farm, which only costs $1,621 on average.
Should You Bundle Home and Auto Insurance in Wisconsin?
Getting a home and auto insurance bundle in Wisconsin is a good idea. It's more efficient and convenient than having two separate providers for each policy. Plus, you will get cheaper rates by bundling policies. However, there's no solid guarantee that bundling will be your most affordable option.
Bundle discounts in Wisconsin can save you between 8% and 23% per year.

MoneyGeek found that State Farm gives the most significant discount rate at 23% per year. You save roughly $476 by bundling your State Farm auto and home insurance in Wisconsin. Travelers has the smallest discount in the state at 8%.

Bundles are a convenient way to combine your most important property insurance policies.

Bundling insurance has several advantages over purchasing separate policies. It allows you to conveniently streamline car and home insurance payments and coverages in one platform.

In rare cases, it might be better not to bundle in Wisconsin.

In Wisconsin, the most affordable non-bundle is getting State Farm car insurance ($785) and Allstate home insurance ($963), which combine for an average of $1,748 per year. Most people can save money by bundling.
About Mark Fitzpatrick
---
---