Best
Insurance Bundle
Kansas
2023
The Best Bundled Insurance in Kansas
The Best Home and Auto Bundles in Kansas
Bundle insurance policies were graded by MoneyGeek based on aspects like cost, client satisfaction and discounts. Our research shows that the top two insurance companies in Kansas that provide auto and home insurance bundles are:
State Farm: MoneyGeek score of 83 out of 100
Farmers: MoneyGeek score of 75 out of 100
State Farm outranked Farmers in terms of auto insurance policies and discounts. However, both companies earned the same score for home insurance.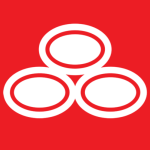 pros
Scored 4 out of 5 in home insurance
Scored 4 out of 5 in auto insurance
Scored a perfect 5 out of 5 in discounts
cons
Doesn't offer gap insurance
Doesn't provide accident forgiveness
COMPANY HIGHLIGHTS
We found that State Farm provides the best and cheapest home and auto insurance in Kansas. The annual cost of its plan is roughly $3,273, which is a roughly 28% or $1,299 savings.
State Farm offers a number of add-on coverage options for your current auto insurance policy. For instance, the expense of providing assistance to drivers who lock themselves out, run out of gas, need a tow or become stranded due to a dead battery is largely covered by roadside assistance. Rental car and/or trip reimbursement covers vehicle rental costs up to certain limits, travel costs (lodging and meals) up to $500 and up to $500 in deductible reimbursement if you are at fault for an accident involving your rental car.
State Farm provides a wide range of coverage options for homeowners insurance as well. You can purchase home rental coverage, which is property and liability coverage for the temporary rental of the home, in whole or in part, for more than 30 nights in a calendar year. Additionally, State Farm offers coverage for the expense of fixing or replacing damaged or unintentionally broken external subterranean water and sewer infrastructure, electrical service lines and data lines owned by homeowners.
Read MoneyGeek's State Farm Auto Insurance Review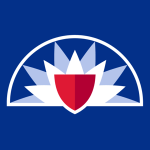 pros
Scored 4 out of 5 in home insurance
Scored 4 out of 5 in discounts
Offers custom parts coverage
cons
Scored 3 out of 5 in auto insurance
Doesn't offer gap insurance
COMPANY HIGHLIGHTS
Farmers is MoneyGeek's second-place recommendation for the best auto and home insurance bundle in Kansas. Its home insurance services are comparable to State Farm's, but its auto insurance services and discounts are behind our top pick. The annual cost of its bundled premium is $3,690. This is an approximately 15% or $669 savings.
Farmers provides a variety of coverages, some of which are unique and widely applicable, such as original equipment manufacturer (OEM) coverage and custom parts coverage. Using factory-original parts in covered repairs on vehicles up to 10 years old is covered under OEM insurance. Meanwhile, the cost to repair or replace aftermarket items like infotainment systems and custom wheels is covered by custom parts coverage, which you can add if you also have comprehensive and collision coverage.
Farmers offers optional matching coverage for home insurance. This policy provides up to $30,000 in coverage for the replacement of existing undamaged "property" using the same materials used to replace covered damaged "property" in order to conform to a reasonably consistent look and repair the damaged area. Additionally, it offers energy efficiency upgrade coverage, which entitles policyholders to up to $25,000 for the added expense of switching to "green" materials and appliances.
Read MoneyGeek's Farmers Auto Insurance Review
The Best Home and Auto Bundles in Kansas for Military Backgrounds
Although USAA's availability to the general public is restricted by its eligibility requirements, people in Kansas with a military background should strongly consider it. In fact, it has the highest rating in our scoring system. If it were widely accessible, it would have been our top choice.
MoneyGeek Top Pick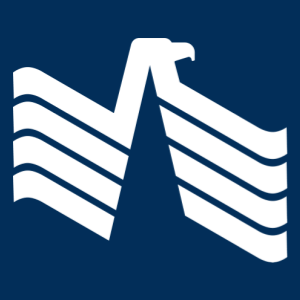 USAA
Despite having fewer discounts than other companies, USAA received perfect scores for both home and auto insurance.
With USAA's accident forgiveness, you won't be charged a surcharge for your first at-fault accident if you go five years without an accident. However, this feature may require an extra charge. The insurer's roadside assistance coverage covers towing, vehicle unlocking, battery jumpstarts and more.
Home rental and earthquake insurance are provided by USAA as well. Home-sharing coverage helps protect you and your visitors whether you're renting out a room or your full home. Earthquake coverage protects you from earthquake-related damage.
The Best Home and Auto Bundle Discounts in Kansas
In Kansas, the average annual savings from combining home and auto insurance is $638 or around 14% off the total price. The largest discount rate is offered by State Farm at around 28%, followed by Nationwide at roughly 17%. The smallest discounts, at approximately 8% each, are offered by Allstate and USAA.
It's important to keep in mind that the provider with the biggest bundle discount may not necessarily be the least expensive option. This isn't the case in Kansas, though, where State Farm is the cheapest provider of bundle insurance and offers the largest discount of 28%, or roughly $1,299.
The Cheapest Home and Auto Bundles in Kansas
The following insurance companies in Kansas offer the most affordable home and auto insurance bundles on average, excluding discounts:
State Farm: $3,273 per year
Farmers: $3,690 per year
Depending on your specific needs, the cheapest option may not always be the best. We suggest thoroughly weighing the benefits, drawbacks and features of each insurer in order to get the best long-term savings.
MoneyGeek Top Pick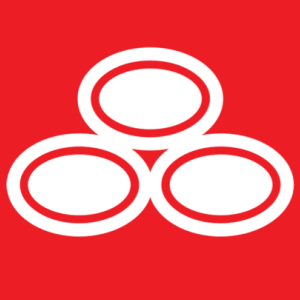 State Farm
State Farm provides the most economical home and auto insurance bundle in Kansas. The annual cost of its bundled policy is around $3,273, which is approximately 28% less expensive than purchasing individual home and auto insurance policies.
Additionally, State Farm provides numerous ways to save on both home and auto insurance. For instance, State Farm offers discounts if you insure several vehicles with them. A lower rate is also available if your home is equipped with security features, such as sprinklers, fire and smoke alarms and burglary detection equipment.
The Cheapest Non-Bundle Insurance Combinations in Kansas
Purchasing home and auto insurance separately may not always be the most affordable choice. There might occasionally be more significant savings when purchasing insurance coverage from two distinct companies, such as the least expensive home insurance with the least expensive car insurance or vice versa.
According to our research, purchasing Nationwide car insurance for $828 and Traveler home insurance for $3,256 results in a total annual cost of $4,084. This is the cheapest non-bundle insurance combination in Kansas. However, it's around $811 more expensive than State Farm's home and auto insurance bundle, which costs approximately $3,273.
Should You Bundle Home and Auto Insurance in Kansas?
Although combining home and auto insurance may not always be the most cost-effective option for everyone, doing so usually makes sense because it simplifies the insurance management process since you only have to deal with one insurer.
Bundle discounts in Kansas can save you between 8% and 28% per year.

According to our research, State Farm offers the biggest discounts, with policyholders saving an average of $1,299 by combining their policies and paying nearly 28% less overall. State Farm is Kansas' least expensive bundle provider.

Bundles are a convenient way to combine your most important property insurance policies.

There are advantages to bundling your home and car insurance in Kansas. Managing accounts and payments is easier because there will be only one company collecting payments. If you combine your insurance, you might be eligible for a cheaper rate as well.

In rare cases, it might be better not to bundle in Kansas.

State Farm's low car insurance policy combined with a 28% discount on bundling makes it the cheapest auto and home insurance bundle in Kansas. Finding a lower-priced non-bundled combination could be possible because each insurer determines rates differently.
About Mark Fitzpatrick
---
---