Best and Cheapest Home and Auto Bundle Companies in Maryland (2023)
---
Compare Rates and Save on Car Insurance
By Mark Fitzpatrick, Content Director
Edited by
Kathryn Schroeder
Best
Insurance Bundle
Maryland
2023
The Best Bundled Insurance in Maryland
The Best Home and Auto Bundles in Maryland
The top-rated providers of auto and home insurance bundling in Maryland balance affordability with quality service and a notable discount.
MoneyGeek's research shows that the top companies for bundling insurance in Maryland are:
Allstate: MoneyGeek score of 85 out of 100
State Farm: MoneyGeek score of 85 out of 100
Allstate offers the cheapest auto and home bundling premium in Maryland. It also received a perfect score for its discount. Although State Farm ranked the second-best overall, it is one of the most expensive. Both Allstate and State Farm had great scores for home and auto satisfaction.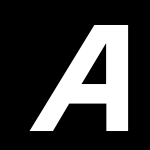 pros
Has a wide array of discounts, including responsible payment, homebuyer and loyalty
Earned an overall score of 4 out of 5 for home and auto insurance
Offers optional coverage for custom parts and portable electronics and media equipment
cons
Lacks multiple car and defensive driving discounts
Does not offer better car replacement coverage
COMPANY HIGHLIGHTS
Not only is Allstate MoneyGeek's best overall bundle insurance provider in Maryland, but it is also the cheapest, with an average annual rate of $2,473. Policyholders save about $640 or 21% a year by bundling auto and home insurance policies.
Some unique add-on coverages from Allstate include custom parts and portable electronics and media coverage. Custom parts coverage is available to those with comprehensive and collision insurance and covers the loss of custom equipment like height-extending roofs, murals, graphics and decals. Portable electronics and media coverage pays for replacing lost compact discs, tapes and other items that form part of your car's sound system. That coverage is exclusive to policyholders with comprehensive insurance.
Apart from unique coverage options, Allstate offers various discounts, including a new vehicle discount for customers who are the first owner of a current model year or one prior vehicle. Exclusive to this insurer is a responsible payment discount offered to those who do not receive a policy cancellation policy for 12 months over non-payment.
With Allstate's home insurance, you may include yard and garden coverage to increase your policy limits for landscaping, trees and mowing equipment. The insurer's home rental coverage offers added protection for your items when you rent your home. Policyholders can also save on their premium by making early and automatic payments and if they are recent homebuyers.
Read MoneyGeek's Allstate Auto Insurance Review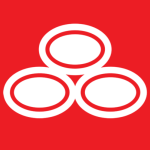 pros
Scored 4 out of 5 for auto and home insurance
Has roadside assistance and rental car reimbursement coverage
Has discounts for eligible roofing materials and continuously insured policyholders
cons
Does not offer discount for customers who pay in full
Lacks gap insurance and deductible modification coverage
COMPANY HIGHLIGHTS
State Farm ranked second overall for auto and home insurance bundling in Maryland and fourth in terms of affordability. Policyholders pay approximately $3,650 for a bundle, which is lower than non-bundling policies by around $538 or 13%.
State Farm customers can take advantage of its add-on roadside assistance and rental car/travel reimbursement coverages to increase protection. Rental car/travel reimbursement covers car rental and travel expenses up to specific limits, as stipulated in your policy. With roadside assistance, you get towing services, delivery of oil, a battery, gas or tire change, locksmith services and mechanical labor for a maximum of one hour after your car breaks down. Policyholders may also receive a discount on medical payments coverage if their car's date of manufacture is 1994 or later.
State Farm's add-on home insurance coverage options include vacancy, service line and home systems protection, among others. Service line add-on insurance covers the cost of replacing or repairing underground sewer, water piping and broken electrical and data lines on homeowner-owned property. Additionally, you may qualify for several unique discounts, including roofing material, claims-free and continuously insured.
Read MoneyGeek's State Farm Auto Insurance Review
The Best Home and Auto Bundles in Maryland for Military Backgrounds
USAA offers the best auto and home insurance bundle in Maryland, scoring the highest on MoneyGeek's ranking system with 92 out of 100. We, however, excluded the insurer from our study since its policies are exclusive to individuals with a military background.
If you qualify, getting a home and auto insurance bundle through USAA in Maryland is a great choice.
MoneyGeek Top Pick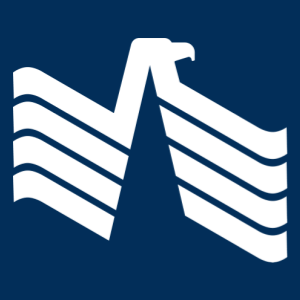 USAA
USAA offers the second-cheapest auto and home bundling rate in Maryland. Customers pay an average of $2,746 per year. However, USAA's policies are not widely available, and only eligible military members or veterans can purchase them. The insurer also has the lowest discount of 5% when bundling auto and home insurance.
Aside from rideshare insurance, eligible policyholders may purchase add-on accident forgiveness to ensure their rate remains unaffected after an accident. The company also offers roadside assistance and rental car/travel reimbursement coverage, plus new vehicle, mileage, legacy and loyalty discounts, among others.
USAA offers homeowners home-sharing coverage as an add-on to their policy. It protects you and your guests whether you rent your entire home or a room. You can also receive a discount for installing a protective device in your home and remaining claims-free for at least five years.
The Best Home and Auto Bundle Discounts in Maryland
The average bundling discount in Maryland is $432 or 11%. Typically, buyers pay an average of $3,802 per year for a separate car and home insurance policy and around $3,370 if they bundle the two.
From MoneyGeek's research, the insurer with the highest discount is Allstate, around 21%, whereas Metropolitan has the lowest at roughly 8%.
Although you may be tempted to choose an insurer with the highest discount, this doesn't necessarily translate to a lower premium. However, in Maryland, Allstate offers the highest discount and is the cheapest provider overall.
The Cheapest Home and Auto Bundles in Maryland
The average cheapest home and auto bundle insurance in Maryland, without considering a discount, comes from:
Allstate: $2,473 per year
Travelers: $3,136 per year
USAA is the second cheapest in the state at around $2,746 per year, although we did not include it since its policies are only available to military members.
MoneyGeek Top Pick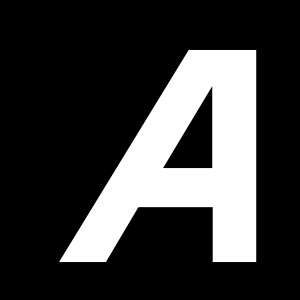 Allstate
With an average annual bundling premium of $2,473, Allstate offers affordable coverage for those who wish to bundle their auto and home policies in Maryland. Policyholders save as much as $640 a year, around 21% less than the cost of separate auto and home insurance policies.
Allstate offers a discount to those who bundle auto insurance with home, renters, condo or life insurance. Policyholders that are full-time students with good grades also get a discount on their policy. Those who meet the safe driving requirements from the insurer may also save a considerable amount on their premium.
With Allstate's home insurance coverage, you can save up to 5% on your premium if you switch to Allstate and have no history of filing claims. You can also get a discount for having a new home or installing a protective device within your property.
The Cheapest Non-Bundle Insurance Combinations in Maryland
Although bundling your auto and home policies in Maryland allows you to manage them together, you may come across non-bundling combinations from two different insurers that are more affordable.
According to MoneyGeek's findings, the cheapest paired auto and home insurance policies in Maryland come from Allstate and Metropolitan. The average annual combined cost for these policies is $3,005. This total comprises auto insurance costing around $1,661 from Allstate and a home insurance policy costing roughly $1,344 from Metropolitan.
Although this amount is higher than the cheapest bundled insurance in Maryland through Allstate (around $2,473 annually), actual rates may differ significantly based on your situation.
Should You Bundle Home and Auto Insurance in Maryland?
Although having a bundled auto and home insurance policy in Maryland is recommended, you may encounter situations in which separate policies feature lower premiums. You can determine the right choice for your needs by comparing multipolicy and non-bundling rates across different providers.
Bundle discounts in Maryland can save you between 8% and 21% per year.

In Maryland, you save an average of 11% on your premium if you bundle home and auto insurance. Actual discounts vary based on the insurer. For instance, State Farm has a discount of around 21%, the highest in the state, whereas Metropolitan only offers roughly 8%, which is the lowest. Metropolitan has a lower average premium than State Farm.

Bundles are a convenient way to combine your most important property insurance policies.

Getting the best bundle insurance in Maryland can help you manage your auto and home insurance policies more conveniently while saving money. You can take advantage of available discounts and use these to lower your premiums significantly.

In rare cases, it might be better not to bundle in Maryland.

On average, the cheapest non-bundled policies in Maryland feature higher premiums than if they were bundled with one company. However, since each insurance company determines its rates differently, you should compare actual rates for your profile from different companies to determine a suitable option.
About Mark Fitzpatrick
---
---