Best
Insurance Bundle
Minnesota
2023
The Best Bundled Insurance in Minnesota
The Best Home and Auto Bundles in Minnesota
MoneyGeek scored the best home and auto insurance bundles in Minnesota based on service quality, affordability and discount amount.
Based on our analysis, the top auto and home insurance bundle providers in Minnesota are:
State Farm: MoneyGeek score of 87 out of 100
Allstate: MoneyGeek score of 80 out of 100
Policyholders can expect great service from both companies for their auto and home insurance policies. But State Farm offers a bigger bundling discount and lower price.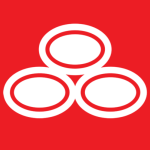 pros
Earned a score of 4 out of 5 for auto and home insurance
Received a perfect score for bundling discount
Has energy efficiency upgrade add-on coverage
cons
Does not offer deductible modification in an auto policy
Does not offer discount for paying in full
COMPANY HIGHLIGHTS
State Farm bested other companies to become MoneyGeek's top choice for the best and cheapest auto and home insurance bundle provider in Minnesota. A bundled policy from this insurer costs around $2,929 per year. Bundling with State Farm provides a discount of roughly 23%, resulting in a cost savings of around $877 per year.
State Farm is a leading provider of insurance and is rated highly in terms of affordability. A State Farm homeowners insurance policy provides many options for add-on coverages and discounts. For example, its energy efficiency upgrade coverage shoulders the cost of replacing a damaged water heater, heating unit or air conditioning unit with a more energy-efficient item. That upgrade not only modernizes your home but translates to significant savings in electricity costs.
State Farm's auto insurance, although its coverages are quite limited, makes up for this with its strong reputation for great customer service and its wide range of discounts. Policyholders may enjoy a discount for having airbags, an anti-theft device or for insuring multiple cars. Households with teen drivers can also benefit from State Farm because of its good student discount that rewards young drivers for maintaining good grades with a lower car insurance rate.
Read MoneyGeek's State Farm Auto Insurance Review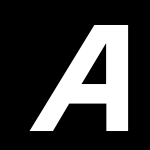 pros
Earned a score of 4 out of 5 for auto and home insurance
Has sound system coverage
Has a senior driver discount
cons
Does not offer better car replacement coverage
Does not offer discount for defensive driving
COMPANY HIGHLIGHTS
MoneyGeek's runner-up for the best home and auto insurance bundle in Minnesota is Allstate. A bundled policy from this insurer costs around $3,562 per year, which includes the average 22% discount for bundling — about $1,021 in annual savings.
Although Allstate is the most expensive option in the state for bundling in our study, it offers many unique discounts and coverages for home and auto insurance policies. For example, Allstate homeowners insurance policyholders have the option to purchase mold and fungus coverage as an add-on. Those who rent out their home can stand to gain from the added protection of Allstate's HostAdvantage® Home-Sharing coverage. The insurer also rewards loyal customers with an annual discount.
Allstate's auto insurance policyholders will appreciate the various available discounts, such as for senior drivers and responsibly paying your bill. Signing up for a policy at least seven days before your current one lapses earns an additional discount. Allstate also offers rare add-on coverages: custom parts, sound system and portable electronics and media — which can be a welcome treat to car enthusiasts, such as those who regularly attend the Minneapolis Mile Car Show and the Twin Cities Auto Show.
Read MoneyGeek's Allstate Auto Insurance Review
The Best Home and Auto Bundle Discounts in Minnesota
If you bundle your home and auto insurance in Minnesota, you could stand to save an average of $727 per year, which is equivalent to around an 18% discount.
Note that the actual discount can differ depending on the company. MoneyGeek found that, in Minnesota, State Farm offers the largest bundling discount at around 23% or roughly $877 per year. On the other hand, Farmers gives the smallest bundling discount at around 8% or roughly $285 per year.
But don't be quick to assume that the insurer with the largest bundling discount is also the cheapest. In some cases, the company with a low bundling discount can still have the lowest price. But in Minnesota, the company that offers the cheapest rate also has the largest bundling discount: State Farm.
The Cheapest Home and Auto Bundles in Minnesota
Regardless of the bundling discount, the following companies offer, on average, the cheapest home and auto bundle in Minnesota:
State Farm: $2,929 per year
Farmers: $3,194 per year
Although it is often ideal to purchase the cheapest option, you should also consider other factors when choosing an insurer for your home and auto bundle. One important thing that you must never overlook is the quality of service that you'll receive from the company, especially when filing and processing a claim. You also need to make sure that the company you choose offers the coverages you need for your vehicle and home.
MoneyGeek Top Pick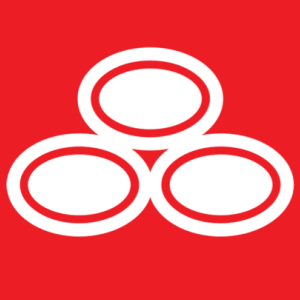 State Farm
Based on MoneyGeek's research, State Farm is the cheapest company for bundling home and auto insurance in Minnesota. It has the average lowest-priced bundle at $2,929, as well as the largest bundling discount of around 23%. That discount translates to a yearly savings of roughly $877.
On top of its huge home and auto bundling discount, State Farm provides discounts if you insure multiple cars or haven't had any chargeable traffic violations or at-fault accidents for three consecutive years.
The Cheapest Non-Bundle Insurance Combinations in Minnesota
A potentially affordable option is to purchase the cheapest home and auto insurance policy from different providers.
In Minnesota, the cheapest non-bundling option is to combine a home insurance policy from Farmers (roughly $2,199 annually) with an auto insurance policy from State Farm (around $1,306 per year), for a total average annual premium of $3,505. But this is more expensive than bundling home and auto policies with State Farm, which only costs around $2,929 per year.
MoneyGeek suggests that you only take this non-bundling option if State Farm doesn't provide the particular coverages that you need or if the bundling option isn't available to you.
Should You Bundle Home and Auto Insurance in Minnesota?
Bundling your home and auto insurance in Minnesota is generally a great financial strategy that can help you save time and money. By choosing this option, you can get a substantial discount and the convenience of managing policies under one insurer. However, this may not be suitable for everyone.
Bundle discounts in Minnesota can save you between 8% and 23% per year, on average.

MoneyGeek found that State Farm offers the largest bundling discount in Minnesota, wherein you can save around $877 on your annual premium when you get home and auto insurance policies from the company. In contrast, Farmers provides the smallest bundling discount statewide at only 8%, but it still lets you save around $285 per year.

Bundles are a convenient way to combine your most important property insurance policies.

There are many advantages to bundling your home and auto insurance in Minnesota. Aside from getting a huge discount on your premium, you also enjoy the convenience of maintaining a relationship with one company. That comes in handy when keeping track of payments and processing claims.

In rare cases, it might be better not to bundle in Minnesota.

Getting a home and auto insurance bundle in Minnesota may not work for everyone. If your situation demands certain coverages that aren't offered by a single company, it's best to purchase policies from different insurers. It's also possible that a non-bundled combination can end up being cheaper.
About Mark Fitzpatrick
---
---