Best
Insurance Bundle
Maine
2023
The Best Bundled Insurance in Maine
The Best Home and Auto Bundles in Maine
To help you choose the best auto and home insurance in Maine, MoneyGeek evaluated companies that have excellent standards for customer service for home and auto insurance plans and those that offer considerable discounts.
The best insurers for bundled home and auto insurance in Maine are:
State Farm: MoneyGeek score of 82 out of 100
Allstate: MoneyGeek score of 74 out of 100
State Farm scored higher for auto insurance and discounts compared with Allstate. It is also cheaper than Allstate. However, both companies scored the same in home insurance.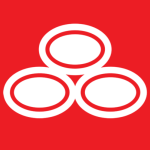 pros
Received 4 out of 5 in both auto and home insurance
Achieved the highest score for discounts
Offers roadside assistance
cons
Does not offer accident forgiveness
Does not offer reductions for automated payments
COMPANY HIGHLIGHTS
State Farm is the best auto and home insurance in Maine, with an average annual premium of $1,371. Additionally, it offers the best ratings for service quality and discounts overall, providing a roughly $378 reduction or 22% savings over purchasing each policy separately.
It has top ratings for both home and auto insurance. Plus, it offers add-on coverage like roadside assistance if your car breaks down. This can cover the cost of towing to a service center and locksmith services in the event that you misplace your key or lock it inside your car. However, State Farm doesn't offer certain discounts, including those for senior drivers or savings for paying for your plan in full.
State Farm provides useful add-ons for homes, like vacancy coverage if you are away from your home for an extended period of time. This covers glass breakage and vandalism if your home has been vacant and empty of possessions for more than 30 days. Additionally, it provides loss assessment, which you can obtain if you belong to a homeowners association (HOA). It offers protection for your share of a covered loss that the HOA charges its members.
Read MoneyGeek's State Farm Auto Insurance Review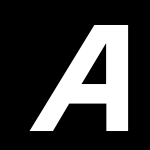 pros
Ranked 4 out of 5 for home insurance and discounts
Offers new car replacement
Offers discounts for paperless payments
cons
Does not offer earthquake coverage
Ranked 3 out of 5 for auto insurance
COMPANY HIGHLIGHTS
Our runner-up choice for the best bundle insurance in Maine is Allstate, which scored similarly to State Farm for house insurance while scoring lower than State Farm for discounts and vehicle insurance. In Maine, the cost of an Allstate home and car package is approximately $1,777, which is around $400 or 18% less expensive than purchasing each insurance policy alone.
For your car, Allstate offers a number of savings and add-ons, including new car replacement. If your car is two model years old or less, Allstate will entirely replace it with a new model if it is totaled rather than giving you a check for the depreciated worth. You can also save money by using eSmart, which lets you pay your bills and view documents online.
The cost of replacing damaged or destroyed covered items in your home with more energy-efficient ones is covered under Allstate's energy efficiency upgrade coverage. Additionally, you can purchase additional fungus and mold coverage. However, the insurer does not cover damages caused by earthquakes.
Read MoneyGeek's Allstate Auto Insurance Review
The Best Home and Auto Bundles in Maine for Military Backgrounds
Maine residents and their families with a military background may be eligible for USAA's house and vehicle insurance bundles. According to MoneyGeek's research, USAA offers the best bundled home and car insurance in Maine.
MoneyGeek Top Pick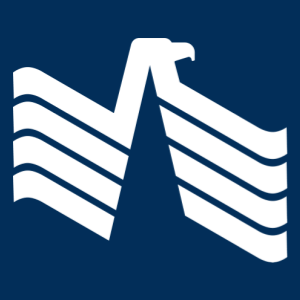 USAA
USAA received a score of 5 out of 5 for auto customer satisfaction and a score of 4 out of 5 for home customer satisfaction, placing it first overall in Maine. However, it is the most expensive bundle option in the state, costing $1,813. It only received a 3 out of 5 rating for savings.
For auto insurance, USAA offers common coverage options like roadside assistance, rental car reimbursement, accident forgiveness and rideshare assistance. If you have five years of accident-free driving with USAA, you won't be charged a fee for your vehicle coverage after your first collision.
The Best Home and Auto Bundle Discounts in Maine
In Maine, you can get an average of 15% in cost savings across insurers if you bundle together a home and auto policy. MoneyGeek found that State Farm offers the highest cost savings in terms of percentage at 22%, while Travelers only offers 5% by comparison.
Keep in mind that the cheapest insurer overall may not have the largest discount. That said, State Farm has the cheapest home and auto insurance in Maine at $1,371 as well as the highest cost savings of 22%.
The Cheapest Home and Auto Bundles in Maine
Without considering discounts, the cheapest option for home and auto bundles in Maine include:
State Farm: $1,371 per year
Travelers: $1,401 per year
Although you may want to choose the most inexpensive option, you should carefully consider the benefits, downsides and home and auto coverage types offered by each insurer before making a final decision.
MoneyGeek Top Pick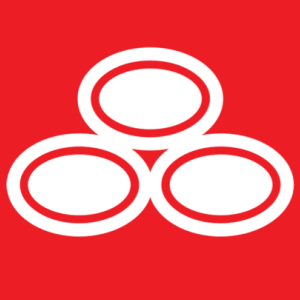 State Farm
With an annual premium of $1,371, State Farm has the cheapest auto and home insurance in Maine. MoneyGeek found that bundling both policies saves you 22% off the total cost.
For further savings, you can insure more than one vehicle with State Farm. In addition, you can get an auto insurance discount if you have been a customer for three years without a driving violation. Furthermore, if you install fire, smoke or burglar alarms, you might be able to get a discount on your homeowner's insurance policy.
The Cheapest Non-Bundle Insurance Combinations in Maine
If you explore non-bundled options, you may be able to combine home and auto insurance plans from two different providers to save even more money. In Maine, MoneyGeek discovered that a combination of State Farm's auto insurance and Travelers' home plan gives you an average annual premium of $1,459.
However, this is still more expensive than the bundled rate of approximately $1,371 per year from State Farm.
Should You Bundle Home and Auto Insurance in Maine?
Bundling home and car insurance from one provider can be a great option for added ease and cost savings, but it may not always be the best choice. It could be more effective to choose non-bundled options from two providers to get the best home and auto insurance in Maine.
Bundle discounts in Maine can save you between 5% and 22% per year.

The biggest percentage discount for bundling home and auto insurance in Maine is offered by State Farm at around 22% per year. In contrast, Travelers only offers a discount of approximately 5% for a home and auto bundle.

Bundles are a convenient way to combine your most important property insurance policies.

The advantages of bundling your auto and house insurance are considerable. It will be easier to access your account information, and you will only have to pay one insurance provider. You may often pay a reduced premium as well.

In rare cases, it might be better not to bundle in Maine.

Although we were unable to find a less costly non-bundled alternative in Maine, you might be able to find one with some research. Since insurers base their premiums on the particulars of your property and driving record, you might be able to find a cheaper option.
About Mark Fitzpatrick
---
---