Best
Insurance Bundle
Indiana
2023
The Best Bundled Insurance in Indiana
The Best Home and Auto Bundles in Indiana
MoneyGeek rated bundle insurance companies based on affordability, customer service and discounts. Based on our study, the top insurance companies in Indiana that provide home and auto bundles are:
State Farm: MoneyGeek score of 86 out of 100
Farmers: MoneyGeek score of 73 out of 100
State Farm scored highest in auto insurance satisfaction and discount availability, but it's not the most affordable insurer. The second-best insurer, Farmers, received high scores in home insurance satisfaction and discount availability, but it didn't fare as well in auto insurance satisfaction.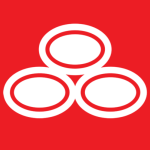 pros
Received a perfect score in discounts
Scored 4 out of 5 in auto and home insurance
Offers rideshare insurance
cons
Does not offer accident forgiveness coverage
Does not offer a pay-in-full discount for auto insurance
COMPANY HIGHLIGHTS
State Farm topped the list of best auto and home insurance in Indiana, offering the best discount rate for car and home insurance bundles. With an annual premium of $1,916, State Farm offers a discount of 27% when you bundle its policies, lowering your premium by $710.
State Farm offers roadside assistance as a low-cost add-on coverage to your current policy. This coverage is extremely helpful if your car breaks down; tows, battery replacements and lockouts are all covered. With this coverage, it's important to note that although most of these services are free of charge, it won't cover the replacement of parts. Additionally, this insurer doesn't offer common add-ons, like new car replacement, better car replacement or deductible modification.
Moreover, State Farm homeowners insurance provides one of the most comprehensive policies in the market. It offers unique home insurance add-ons, such as earthquake coverage, that protect your belongings in case of a volcanic eruption or an earthquake. Plus, it has vacancy coverage that policyholders can add to their insurance. It covers vandalism and glass breakage if the property has been inhabited and empty of contents for more than 30 days.
Read MoneyGeek's State Farm Auto Insurance Review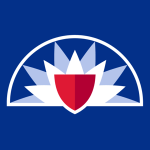 pros
Earned a score of 4 out of 5 in home insurance
Offers portable electronics and media coverage
Offers home rental coverage
cons
Scored 3 out of 5 in auto insurance
Has expensive policies for young drivers
COMPANY HIGHLIGHTS
Farmers is MoneyGeek's runner-up for Indiana's best auto and home insurance bundle. It ranked third for affordability, with a bundled premium cost of $2,108 per year.
A car insurance policy with Farmers includes new car replacement coverage, which covers the cost of replacing your totaled vehicle with a new one of the same make and model. However, it's only available if your car is totaled within the first two model years and 24,000 miles. It also offers a pay-in-full discount for its car insurance policies.
On the other hand, Farmers home insurance policies can add energy efficiency upgrades. Through its Eco-Rebuild coverage, policyholders can receive up to $25,000 toward furnishing their homes with eco-friendly alternatives. You can also supplement your policy with contents replacement coverage, which protects your personal belongings against depreciation.
Read MoneyGeek's Farmers Auto Insurance Review
The Best Home and Auto Bundle Discounts in Indiana
Based on MoneyGeek's research, you could save an average of $401, or 17%, by bundling your insurance policies rather than purchasing separate policies with different insurers. Based on MoneyGeek's analysis, State Farm offers the highest discount rate at 26%, whereas Allstate offers the lowest at 11%.
Note that the insurer that provides the highest discount for bundling policies may not be the most affordable option. For instance, Allstate offers the lowest discount at 11%, but its policies are the least expensive at $1,819 per year.
The Cheapest Home and Auto Bundles in Indiana
These insurance companies give the most affordable rates for home and auto bundles in Indiana.
Allstate: $1,819 per year
State Farm: $1,894 per year
Remember that the cheapest option may not provide enough coverage for your needs. MoneyGeek recommends that you compare insurers' coverage options and rates to help you choose the best one for you.
MoneyGeek Top Pick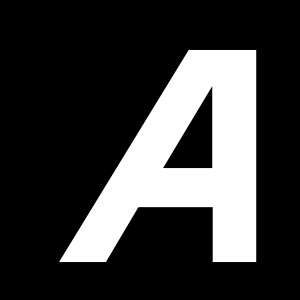 Allstate
Allstate is the cheapest auto and home insurance bundle option in Indiana. With this insurer, you can supplement your Allstate car insurance policy with unique add-ons, like custom parts coverage and portable electronics and media coverage. This coverage comes in handy if you've upgraded your vehicles with custom parts, like a better sound system or specialty carpeting.
Homeowners insurance with Allstate also provides several add-on options, including those for energy efficiency upgrades and electronic data recovery. Through its add-on energy efficiency upgrade coverage, you can replace your old appliances with more eco-friendly alternatives. Furthermore, the insurer's electronic data recovery covers the expenses associated with recovering lost photos or videos on your personal device.
The Cheapest Non-Bundle Insurance Combinations in Indiana
Although bundling home and auto insurance may be affordable, it might not be your best option. There are instances where you can save more by combining insurance policies from different providers.
For example, in Indiana, it's more affordable to purchase a non-bundle insurance policy. MoneyGeek's research showed that residents in Indiana can purchase auto insurance from State Farm ($701) and home insurance from Allstate ($1,079) for a total cost of $1,780, as opposed to the cheapest bundle policy from Allstate for $1,819.
Should You Bundle Home and Auto Insurance in Indiana?
Purchasing an auto and home insurance bundle in Indiana may be a good idea if your primary goal is saving time. It's typically easier and more convenient to manage one policy than separate policies from different providers. Moreover, you might get a cheaper rate by bundling policies.
Bundle discounts in Indiana can save you between 11% and 26% per year.

MoneyGeek discovered that State Farm gives the highest discount rate at 26%, whereas Allstate offers the lowest discount rate at 11%.

Bundles are a convenient way to combine your most important property insurance policies.

Bundling has advantages and disadvantages. One of the best things about bundling is that you efficiently manage your home and car insurance by streamlining your payments in one platform.

In rare cases, it might be better not to bundle in Indiana.

Although bundling can save you money, it may cost you more in Indiana. For instance, you can purchase a non-bundle insurance policy for less than the cheapest bundle option. State Farm auto insurance ($701) and Allstate home insurance ($1,079) can be purchased for a total annual premium of $1,780.
About Mark Fitzpatrick
---
---
sources
Indiana Department of Insurance. "IDOI: Home." Accessed October 12, 2022.