Best
Insurance Bundle
Tennessee
2023
The Best Bundled Insurance in Tennessee
The Best Home and Auto Bundles in Tennessee
MoneyGeek assessed home and auto insurance bundles based on a variety of criteria, including rates, customer satisfaction, discounts, third-party agency ratings and provided coverages. Tennessee's top two combined auto and home insurance providers are:
State Farm: MoneyGeek score of 86 out of 100
Allstate: MoneyGeek score of 73 out of 100
State Farm is MoneyGeek's top home and auto insurance bundle provider because they offer the best rates without compromising quality or service. Allstate also offers excellent coverage at a reasonable price with quality customer service.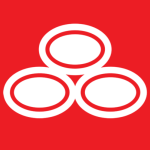 pros
Offers a big discount for bundling
Earned a 4 out of 5 rating for home and auto insurance
Offers roadside assistance
cons
Does not offer accident forgiveness
Does not offer gap insurance
COMPANY HIGHLIGHTS
According to MoneyGeek's research, State Farm's bundle of car and home insurance in Tennessee offers the best value. Their annual bundled premium is around $2,301, saving you about $755 or 25%.
State Farm's auto insurance offers roadside assistance as an add-on, which covers mechanical work for up to an hour, car towing and the delivery of gas, oil, batteries or tires. While working for a ridesharing company, their rideshare coverage keeps your car insurance policy's medical, emergency roadside assistance and rental car reimbursement in effect. Your personal insurance deductibles still apply even if you're driving for TNCs.
In addition, State Farm's home insurance packages include the option for earthquake coverage. Jewelry, furs, silverware, goldware, business property and more are covered under the company's scheduled personal property add-on.
Read MoneyGeek's State Farm Auto Insurance Review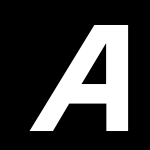 pros
Provides custom parts coverage
Received a score of 4 out of 5 in home insurance
Offers the largest bundling discount in Tennessee
cons
Does not offer multiple car or defensive driving discounts
Does not offer better car replacement coverage
COMPANY HIGHLIGHTS
In Tennessee, Allstate ranked second for home and car insurance bundles. Allstate's bundled coverage costs about $2,486 per year.
Allstate's car insurance add-ons include roadside assistance, rental vehicle reimbursement, accident forgiveness, new car replacement, gap insurance, deductible adjustment, portable electronics and media coverage, sound system coverage and custom parts coverage for carpets, bars, decals and graphics.
Allstate is a dependable alternative for homeowners looking for a good balance of financial stability, customer satisfaction and affordability. Allstate homeowners may add energy efficiency upgrade coverage. If your appliances or equipment breaks, Allstate can help you acquire an energy-efficient replacement. The company also offers yard and garden coverage, which many competitors do not provide.
Read MoneyGeek's Allstate Auto Insurance Review
The Best Home and Auto Bundles in Tennessee for Military Backgrounds
MoneyGeek's study found USAA to be the best insurance bundle provider in Tennessee. However, this provider's strict eligibility requirement limits its availability to military members and eligible family members. The company received a MoneyGeek score of 91 out of 100.
MoneyGeek Top Pick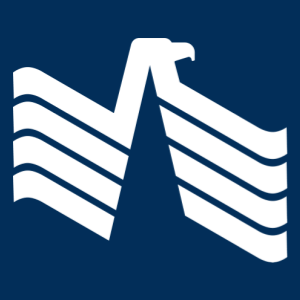 USAA
USAA is the best choice for active-duty members of the military, veterans and their family members. They offer affordable insurance to those with a military background, along with high customer satisfaction ratings, good claims management and the option for rideshare and rental car coverages.
Military members and family members looking to bundle their car and home insurance should consider USAA because they have some of the lowest rates in Tennessee and are also known for having a low complaint ratio, making them one of the top companies on our list.
The Best Home and Auto Bundle Discounts in Tennessee
In Tennessee, there are various home and auto bundle providers. These companies offer consumers a range of discounts on their car and homeowners insurance.
Tennessee's average annual home and auto premium bundle reduction is $493, or 12% off the total cost. According to MoneyGeek's analysis, State Farm has the largest discount of 25%, while Travelers has the lowest discount rate of 8%.
Although State Farm is a more affordable choice for many consumers due to its larger discounts, having a larger discount rate does not always equate to having the lowest price.
The bottom line is that customers should compare prices before choosing a certain company. Comparing each company's products and services will help you determine your eligible discounts.
The Cheapest Home and Auto Bundles in Tennessee
According to MoneyGeek's research, the following insurance companies provide the most affordable home and auto insurance bundle in Tennessee:
State Farm: $2,301 per year
Allstate: $2,486 per year
However, keep in mind that the cheapest solution is not always the best for your specific consumer profile. MoneyGeek recommends thoroughly analyzing each insurance provider's benefits, drawbacks and features to maximize long-term financial savings.
MoneyGeek Top Pick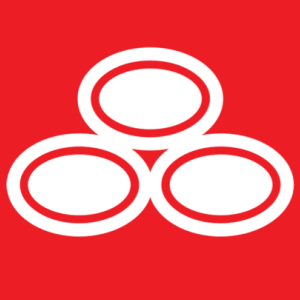 State Farm
State Farm is the most affordable insurance company in Tennessee for bundled home and car insurance packages. State Farm's bundled premium is around $2,301 per year, 25% less expensive than buying its home and car insurance policies separately.
In our State Farm car and homeowners insurance reviews, the insurer received high stability, affordability and customer satisfaction scores. The company scored a perfect 5 out of 5 from MoneyGeek for its bundled discounts.
The company provides discounts for insuring multiple cars, safe driving, defensive driving and driver's education. State Farm also offers discounts for home remodeling, protective devices, new homes, customer loyalty, roofing material and claims-free homeowners.
The Cheapest Non-Bundle Insurance Combinations in Tennessee
Bundling your home and car insurance may not always be the cheapest choice. When you combine insurance policies from two different companies, you might be able to save more money. In other words, ignore bundles and just get the most affordable insurance for your home and the cheapest insurance for your car.
In Tennessee, though, this usually won't save you money. According to MoneyGeek's research, the combination of State Farm auto and Allstate home insurance costs an average of $2,604 per year. The cost is still $303 more than State Farm's $2,301 average rate for a home and car insurance bundle.
Should You Bundle Home and Auto Insurance in Tennessee?
Most individuals in Tennessee should consider combining their home and car insurance policies. This is because the rates for bundled policies are generally cheaper than if you purchased them individually. However, you should determine if bundling is the best choice for your unique profile. If not, you might consider purchasing both plans separately rather than together.
Bundle discounts in Tennessee can save you between 8% and 25% per year.

Homeowners and car insurance bundle discounts are an excellent way to save money. You can save between 8% and 25% annually by bundling these coverages with the same provider. State Farm gives the largest discounts at 25% off, whereas Travelers' bundling discount is just 8%.

Bundles are a convenient way to combine your most important property insurance policies.

Bundling home and car insurance policies may be a practical solution for property owners to combine their most important coverages. You'll have the same provider for your auto and house insurance, which will save you time when filing claims and give you peace of mind that everything will be managed by one carrier.

In rare cases, it might be better not to bundle in Tennessee.

Sometimes, it's best not to combine your home and auto insurance policies, although bundling will save money for the vast majority of consumers. It is generally a good idea to compare rates with several providers to know your options.
About Mark Fitzpatrick
---
---