Best
Insurance Bundle
New Jersey
2023
The Best Bundled Insurance in New Jersey
The Best Home and Auto Bundles in New Jersey
When looking for the best bundle insurance in New Jersey, consider a provider that offers great service and rates for both home and auto insurance as well as a substantial bundling discount.
MoneyGeek's analysis found that the top two bundle insurance companies in New Jersey are:
State Farm: MoneyGeek score of 76 out of 100
Allstate: MoneyGeek score of 75 out of 100
State Farm ranked first for overall home insurance satisfaction and discounts. State Farm placed second for auto satisfaction, but it has higher rates when compared with Allstate.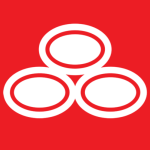 pros
Earned a 4 out of 5 score for discounts
Earned a 4 out of 5 score for home insurance satisfaction
Offers roadside assistance
cons
Does not offer unique car insurance coverages
Does not offer automatic payment or pay-in-full discounts
COMPANY HIGHLIGHTS
MoneyGeek found that State Farm offers the best auto and home insurance bundle in New Jersey at $2,969 per year. State Farm bundles come with an 11% discount and high satisfaction ratings for home insurance.
State Farm's car insurance does not offer many add-on options, but you can get coverages like roadside assistance. This coverage includes the cost of services like towing, tire changes or jumpstarts when your car breaks down while you're on the road. You can also opt for rental car and travel reimbursement coverage, which covers travel expenses while your car is being repaired.
State Farm home insurance offers coverage for installed equipment and systems, such as heating and cooling, where the company will reimburse you for damages in case of an accidental mechanical breakdown. With State Farm's energy efficiency upgrade coverage, you can also get reimbursed for replacing damaged equipment with more energy-efficient alternatives.
Read MoneyGeek's State Farm Auto Insurance Review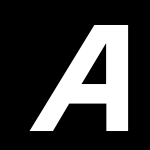 pros
Earned a 4 out of 5 score for discounts
Earned a 4 out of 5 score for home insurance satisfaction
Offers custom parts coverage
cons
Scored 3 out of 5 in auto insurance satisfaction
Does not offer multiple car discount
COMPANY HIGHLIGHTS
Allstate offers the cheapest home and auto insurance bundle in New Jersey at $2,412 per year. This rate is 13% cheaper than buying the policies separately. Allstate also scores well for discounts and home insurance satisfaction.
Allstate's car insurance offers unique coverage options, including coverage for any custom parts in your vehicle. If you opt for this coverage and your customized equipment, such as height-extending roofs, custom graphics or specialized carpeting, gets damaged, Allstate will reimburse you for the loss. You can also add on portable electronic and media devices coverage for devices like USB drives.
Allstate's home insurance offers an energy efficiency upgrade coverage. This coverage pays for the extra cost of replacing lost or damaged equipment in your home with more energy-efficient upgrades. You can also get home rental coverage if you share or rent out your home.
Read MoneyGeek's Allstate Auto Insurance Review
The Best Home and Auto Bundle Discounts in New Jersey
Save approximately $364 by bundling your home and auto insurance policies. MetLife and Metropolitan tie in first place for the most significant bundling discount at 16%, whereas Travelers' 4% discount is the smallest among New Jersey providers.
When shopping for the most affordable rates, keep in mind that the biggest discount doesn't always translate into the cheapest rates. For instance, in New Jersey, Metropolitan has the highest discount, but it is still more costly than Allstate, which has a 13% discount.
The Cheapest Home and Auto Bundles in New Jersey
Without considering discounts, the cheapest companies for auto and home bundle insurance in New Jersey are:
Allstate: $2,412 per year
Travelers: $2,641 per year
MoneyGeek Top Pick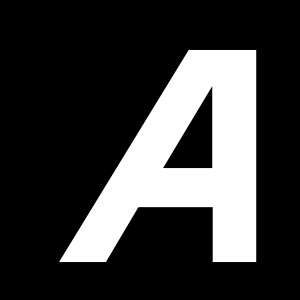 Allstate
If you are looking for the cheapest home and auto insurance in New Jersey, Allstate has the most affordable rates at $2,412 per year, a 13% discount on the standard rate of separate policies.
You can also take advantage of Allstate's car insurance discounts to make your policy even more affordable. Allstate offers safe driving discounts to those with clean records. You may also qualify for a discount if you have installed anti-lock brakes, an anti-theft system or other safety equipment in your car.
Allstate also offers discounts for its home insurance policy, including discounts for responsible payment and for being claims-free. Homeowners with new homes may also be eligible for a discount.
The Cheapest Non-Bundle Insurance Combinations in New Jersey
Apart from bundling with one company, you can also get cheap home and auto insurance rates by pairing the cheapest car insurance with the most affordable home insurance, regardless of the provider.
In New Jersey, the cheapest non-bundled combination pairs an Allstate auto policy ($1,544) with a Travelers home policy ($869) for a total premium of $2,413 per year. Compared with the cheapest bundle, Allstate at $2,412, the non-bundled combination costs almost the same.
Should You Bundle Home and Auto Insurance in New Jersey?
Bundling home and auto insurance in New Jersey can help you save on premium costs and also makes it easier to manage your payments. However, bundling may not always be the best option.
Bundle discounts in New Jersey can save you between 4% and 16% per year.

Bundling home and auto insurance in New Jersey can save you up to $483 per year, depending on the provider. Metropolitan and MetLife offer the largest discount (16%), whereas Travelers offers the smallest (4%).

Bundles are a convenient way to combine your most important property insurance policies.

When you bundle your auto and home insurance, you deal with one company for your payments and claims, which can be convenient. You will also save on premiums since most providers offer bundling discounts.

In rare cases, it might be better not to bundle in New Jersey.

Bundling may not always be the cheapest option. Every insurer calculates rates differently, and you may be eligible for rates that can make a non-bundled combination more affordable.
About Mark Fitzpatrick
---
---