Best
Insurance Bundle
Massachusetts
2023
The Best Bundled Insurance in Massachusetts
The Best Home and Auto Bundles in Massachusetts
MoneyGeek found the following two companies offer the best home and auto insurance bundles in Massachusetts.
State Farm: MoneyGeek score of 87 out of 100
Allstate: MoneyGeek score of 84 out of 100
Both insurers excel in auto and home insurance satisfaction. Allstate got a perfect score for discounts, but State Farm is significantly more affordable compared with others.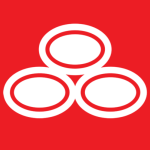 pros
Has the cheapest premium for auto and home insurance bundle
Scored 4 out of 5 for home and auto insurance
Offers roadside assistance
cons
Does not offer full-payment discount
Does not offer accident forgiveness
COMPANY HIGHLIGHTS
State Farm provides Massachusetts's best and most affordable auto and home insurance package. The company offers an 18% discount for bundling, a savings of $338.
State Farm auto insurance policies come with various add-on options. Roadside assistance coverage, for instance, helps drivers who lock themselves out of their cars, run out of gas, require a tow or have a dead battery. Rental car and/or trip reimbursement includes up to $500 in deductible for travel expenses and compensation if you are responsible for an accident involving your rental car.
State Farm home insurance offers coverage for vandalism to your property if it has been vacant and empty of contents for more than 30 days. It also provides earthquake or volcanic explosion coverage. If you are a homeowner association (HOA) member, State Farm's loss assessment coverage pays your share of a covered loss the HOA charges its members.
Read MoneyGeek's State Farm Auto Insurance Review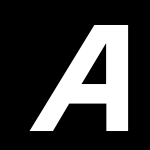 pros
Scored 4 out of 5 in home and auto insurance
Scored 5 out of 5 for discounts
Offers coverage for custom auto parts
cons
Does not offer defensive driving discount
COMPANY HIGHLIGHTS
Allstate offers the second-best car and home insurance combination in Massachusetts. Although more expensive than State Farm, it compares favorably in terms of customer satisfaction. Allstate also offers more discounts.
Allstate car insurance offers a variety of distinctive pricing and coverage choices. Media, portable electronic devices and customized parts are all covered by a car insurance policy. Allstate auto insurance clients can purchase customized parts coverage that protects bars, taller roofs, personalized murals and unique carpets. Policyholders who make on-time payments for at least a year can benefit from Allstate's responsible payment discount.
Allstate homeowners insurance allows you to add extras like energy-efficiency coverage, which pays the additional costs of purchasing an energy-efficient replacement if your appliances or other equipment is destroyed. You can also opt for yard and garden insurance to cover trees, landscaping and lawn mowers. On the other hand, home-sharing insurance provides additional protection for your possessions when you rent out your property.
Read MoneyGeek's Allstate Auto Insurance Review
The Best Home and Auto Bundles in Massachusetts for Military Backgrounds
USAA insurance policies are excellent options for those in the military and their families. The company has the best rating in our system and is generally cheaper than most of its competitors in the state.
MoneyGeek Top Pick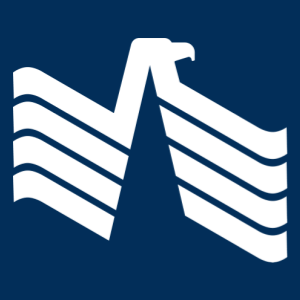 USAA
USAA got perfect home and car insurance ratings while offering fewer discounts than other firms.
With USAA's accident forgiveness policy, USAA auto insurance customers who go five years without an accident won't get charged a fee for their first at-fault accident. The insurer offers roadside assistance coverage for towing, car unlocking, battery jumpstarts, tire replacements and gasoline deliveries.
USAA homeowners policyholders can get home rental insurance. Whether you're renting out a room or your entire house, Home Sharing coverage can protect you and your guests. The company also offers coverage for earthquake damage.
The Best Home and Auto Bundle Discounts in Massachusetts
The average annual savings in Massachusetts for combining home and auto insurance is $300, or 10% off the total price. The largest savings are available from State Farm and Allstate, at 18% and 14%, respectively. Travelers, meanwhile, provides the lowest discount, at 8%.
Providers with the highest bundling discounts may not necessarily be the cheapest or best option. For instance, Allstate offers the biggest discount in terms of the actual shaved price at $616. However, since State Farm is already more affordable, even with just a $338 price slash, it's still the cheapest option.
The Cheapest Home and Auto Bundles in Massachusetts
The following insurance providers in Massachusetts provide the cheapest home and auto insurance bundles, not counting discounts:
State Farm: $1,562 per year
Metropolitan and MetLife (tie): $1,908 per year
The cheapest option might not always be the best for your particular circumstances. We advise our readers to carefully compare each insurer's advantages, disadvantages and offerings to obtain the highest potential long-term savings.
MoneyGeek Top Pick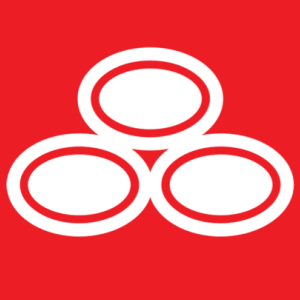 State Farm
In Massachusetts, State Farm offers the most affordable combination of car and home insurance. It charges $1,562 per year for an auto and home insurance bundle, about 18% less than if you purchase the policies separately.
State Farm provides various discounts for both its home and auto insurance policies. With the new vehicle discount, you can reduce the cost of medical payments coverage if your automobile was made in 1994 or after. Depending on your property's age, you can also save money with new home discounts.
The Cheapest Non-Bundle Insurance Combinations in Massachusetts
Bundling home and car insurance may not always be the most affordable choice. Sometimes, combining insurance from two providers results in more significant savings. A good place to start is by combining the most affordable car insurance and home insurance you can find and comparing the cost to the cheapest bundled rate.
For example, the cheapest non-bundled option in Massachusetts combines State Farm auto insurance ($935) with Metropolitan home insurance ($987) for a total of $1,922. However, this is higher than State Farm's auto and home insurance bundle, which costs $1,562 per year.
Should You Bundle Home and Auto Insurance in Massachusetts?
Bundling home and auto insurance may not always be the most affordable option for everyone. However, doing so in Massachusetts is often advantageous, saving you money. In addition, working with just one insurer streamlines policy management.
Bundle discounts in Massachusetts can save you between 5% and 18% per year.

Our information shows that State Farm provides the largest discount, with customers saving an average of $338 by combining their insurance and paying 18% less overall.

Bundles are a convenient way to combine your most important property insurance policies.

In Massachusetts, there are benefits to combining your home and auto insurance coverage: you can streamline your account management and lower your costs.

In rare cases, it might be better not to bundle in Massachusetts.

Although State Farm offers the most affordable bundled policies, each insurer determines rates differently, so it's possible to find a lower price based on your specific needs.
About Mark Fitzpatrick
---
---