Best
Insurance Bundle
New York
2023
The Best Bundled Insurance in New York
The Best Home and Auto Bundles in New York
MoneyGeek ranked New York's best home and auto insurance bundle providers according to their rates, customer satisfaction and discounts. The top two companies in terms of overall value are:
State Farm: MoneyGeek score of 91 out of 100
Allstate: MoneyGeek score of 84 out of 100
State Farm scored the highest for auto insurance satisfaction and is on par with others in the home category. Allstate, our second-best bundle insurance provider in New York, also received high marks for home and auto insurance satisfaction and is the cheapest in the state.
If you are a member of the military, USAA is an excellent option, with a perfect score in the auto category and a 4 out of 5 in the home category. The insurer has a MoneyGeek score of 89 out of 100.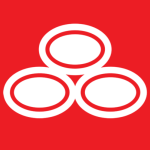 pros
Scored 5 out of 5 in auto insurance and discounts
Scored 4 out of 4 score in home insurance
Offers home systems protection
cons
Does not offer new or better car replacement
Does not offer paperless or pay-in-full discounts for auto insurance
COMPANY HIGHLIGHTS
With a MoneyGeek score of 91 out of 100, State Farm ranked as the top provider of auto and home insurance bundles in New York. It is also the second-cheapest option, at about $4,957. Bundling your car and home insurance policies with State Farm lowers the cost of coverage by 5%, saving you around $258.
State Farm's Home Systems Protection offers coverage for mechanical breakdowns in your home systems that cause a large sudden financial loss, like an air conditioner or heater failure, water damage from a burst pipe or kitchen appliances that suddenly stop working.
If you're a rideshare driver, you can count on State Farm's rideshare insurance to extend your personal auto coverage while you're working. It also offers a good student and safe driver discount but no gap insurance, accident forgiveness or better car replacement add-ons.
Read MoneyGeek's State Farm Auto Insurance Review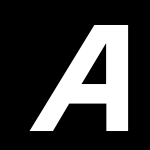 pros
Scored 5 out of 5 in discounts
Scored 4 out of 5 in home and auto insurance
Offers custom parts coverage
cons
Does not offer multiple car discount
Does not offer defensive driving discount
COMPANY HIGHLIGHTS
Allstate offers the second-best auto and home insurance bundle in New York. Even though the company did not earn perfect scores in auto and home insurance, it does provide the largest bundling discount, at 13%. It is also the cheapest option, at $3,924 per year.
Whether you're planning a vacation or an extended stay away from home, Allstate's HostAdvantage® Home-Sharing Insurance offers coverages that don't just fill in the gaps — they protect your belongings from theft, vandalism and even damage caused by guests.
Allstate's auto insurance policies offer coverage for custom parts, such as bars, carpeting and graphics, if they are stolen or damaged. The company also offers portable electronics and media protection, which covers CDs, tapes and sound systems.
Read MoneyGeek's Allstate Auto Insurance Review
The Best Home and Auto Bundle Discounts in New York
The average bundle discount across the state is $291, or 5% of the total cost. Allstate offers the largest discount at 13% and is the cheapest home and auto insurance provider in New York. Travelers offers the smallest discount at 4%.
However, providing the largest discount doesn't always translate to offering the best price or service. In some states, the company with the smallest discount is also the company with the most affordable rates. Be sure to compare prices and services from many insurers before choosing one.
The Cheapest Home and Auto Bundles in New York
Without discounts, the following companies offer the most affordable bundles for home and auto owners in New York:
Allstate: $3,924 per year
State Farm: $4,957 per year
The cheapest option, however, may not be the one that best meets your needs. MoneyGeek recommends reviewing each company's benefits and features to find the best fit at the lowest price.
MoneyGeek Top Pick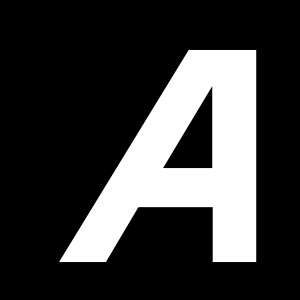 Allstate
Allstate offers the cheapest home and auto bundle in New York at $3,924 per year. This premium is $1,033 less than the runner-up's.
You can further reduce Allstate's premium by taking advantage of several other discounts, such as its safe driving discount, which is easy to obtain if you follow traffic rules and regulations.
The Cheapest Non-Bundle Insurance Combinations in New York
Before you bundle your home and auto insurance, check that it's the best option. In some cases, getting separate coverage from two companies is more cost-effective.
If you buy auto and home insurance separately in New York, you'll spend $6,282 per year on average. However, if you purchase an Allstate auto insurance policy for $2,671 and a MetLife home insurance policy for around $1,003, the total is $3,674. That premium is significantly less than the average bundling cost and $250 less than the cheapest bundle offer from Allstate.
Should You Bundle Home and Auto Insurance in New York?
Bundling your car and home insurance with one provider in New York is usually a good idea and can result in cheaper rates. However, bundling may not be the cheapest option for everyone.
Bundle discounts in New York can save you between 2% and 13% per year.

MoneyGeek found that Allstate offers the most significant discount rate when policyholders combine their home and auto insurance in New York. Policyholders can save up to $595, or 13% of the total cost, on their policies by combining them through Allstate.

Bundles are a convenient way to combine your most important property insurance policies.

Bundling your auto and home policies helps keep the accounts organized so they are easier to manage.

In rare cases, it might be better not to bundle in New York.

If you live in New York and want to keep costs down, consider purchasing your auto insurance policy from Allstate at around $2,671 per year and your home insurance policy from Nationwide at around $1,233. This is $20 cheaper than Allstate's average bundled home and auto insurance.
About Mark Fitzpatrick
---
---