Best
Insurance Bundle
Virginia
2023
The Best Bundled Insurance in Virginia
The Best Home and Auto Bundles in Virginia
MoneyGeek analyzed each insurance company's affordability, customer service and discount offerings. We used these factors to determine the best home and auto insurance providers in Virginia, which are:
State Farm: MoneyGeek score of 86 out of 100
Nationwide: MoneyGeek score of 82 out of 100
State Farm and Nationwide earned similar rankings in home and auto insurance (4 out of 5) and discounts (5 out of 5). A key difference is that Nationwide offers more affordable policies than State Farm. State Farm may rank slightly higher than Nationwide since it provides more unique home insurance add-on coverages.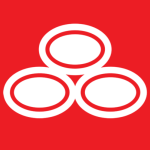 pros
Earned a perfect score in discounts
Received above-average ratings in home and auto insurance
Offers an energy efficiency upgrade add-on
cons
Doesn't offer accident forgiveness
Doesn't offer discount for drivers who pay in full
COMPANY HIGHLIGHTS
MoneyGeek selected State Farm as the best home and auto insurance company in Virginia, garnering excellent scores overall. This insurer is also the second most affordable option, with a bundled policy costing $1,510 per year. Bundle policyholders can save a solid $403, making premiums about 21% cheaper.
State Farm auto insurance has multiple supplementary coverages, such as roadside assistance, rideshare insurance, rental car and/or travel reimbursement. With State Farm's roadside assistance, drivers aren't charged for services, such as oil or battery delivery, towing, mechanical labor and lockpicking. One disadvantage of State Farm is that it doesn't offer common coverages, such as new car replacement or gap insurance.
Homeowners who purchase State Farm home insurance have a wide array of add-on coverages, including mold, energy efficiency upgrades, home systems protection, service line and more. Its home systems protection is worth noting, especially since it protects against the abrupt or accidental breakdown of installed equipment (whether it be heating, cooling, water or an electrical system).
Read MoneyGeek's State Farm Auto Insurance Review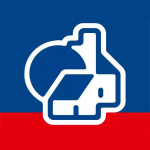 pros
Offers the cheapest option in Virginia
Offers better roof replacement
Offers identity theft coverage
cons
Doesn't offer discounts for drivers with airbags
Has limited home insurance coverage options
COMPANY HIGHLIGHTS
Nationwide is Virginia's next best option for home and auto insurance bundling. This insurer offers the most affordable rates at $1,371 per year and a $291 discount when you bundle. This can save policyholders roughly 18%.
With Nationwide auto insurance, drivers can take advantage of unique add-ons, such as identity theft coverage and total loss deductible waiver. In the event of identity theft or fraud, policyholders are covered up to $25,000 in expenses. The total loss deductible waiver covers policyholders whose cars are completely destroyed after an accident.
Nationwide home insurance is also superb, offering multiple discounts and cost-cutting opportunities. However, it could improve on add-ons since it only has two options: better roof replacement and earthquake coverage. Nationwide's better roof replacement provides assistance to acquire a stronger and safer roof after a covered loss.
Read MoneyGeek's Nationwide Auto Insurance Review
The Best Home and Auto Bundle Discounts in Virginia
MoneyGeek's research revealed that Virginia insurance companies have an average discount rate of 12%. In addition, State Farm offers the most significant discount rate at 21%, whereas Travelers has the lowest rate at 8%.
Those shopping for auto and home insurance in Virginia may instantly be drawn to the cheapest policies. However, the affordable option doesn't cater to every individual's needs. MoneyGeek advises readers to determine the best combination insurance company based on their specific needs.
Although Nationwide has the most affordable rates in Virginia at $1,371 per year, it doesn't offer the largest discount. To choose a suitable company for your needs, consider other factors aside from affordability.
The Cheapest Home and Auto Bundles in Virginia
For those who prioritize affordability above other factors, MoneyGeek found Virginia's cheapest home and auto insurance providers. Our top picks are:
Nationwide: $1,371 per year
State Farm: $1,510 per year
It's advisable not to focus solely on rates when considering the most affordable companies for bundling insurance. Consider assessing an insurer's service quality, especially regarding claims. An insurer's benefits, disadvantages and unique features are important factors.
Do note that MoneyGeek didn't include discounts for this analysis.
MoneyGeek Top Pick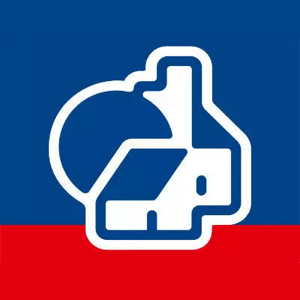 Nationwide
MoneyGeek's analysis determined that Nationwide offered Virginia's cheapest home and auto insurance. Its bundle policy costs roughly $1,371 per year. Compared with an unbundled premium, policyholders can save 18% on their combination insurance, or a staggering $291.
Nationwide car insurance offers several common discounts, including safe driver, multiple cars, anti-theft system, good student, defensive driving and paperless. Meanwhile, those considering Nationwide homeowners insurance will be happy to know that there are protective devices, claims-free and home renovation discounts. Overall, Nationwide policyholders can maximize cost-saving opportunities with multiple widely available discounts.
The Cheapest Non-Bundle Insurance Combinations in Virginia
Bundling auto and home insurance in Virginia shouldn't be the default move for those looking to save. Sometimes, combining insurance policies from two insurance companies can save you more.
However, this isn't the case in Virginia. Nationwide's bundle policy ($1,371 per year) is cheaper than State Farm's auto insurance ($764) and Nationwide's home insurance ($886), totaling $1,650. In this scenario, it's much cheaper to choose Nationwide's home and auto insurance bundle, which costs $279 less than the State Farm and Nationwide combination.
Should You Bundle Home and Auto Insurance in Virginia?
It's generally a good idea to bundle home and auto insurance in Virginia to get extra savings, especially since bundling tends to be cheaper. Bundling policies can also be more convenient since you only work with one insurance company. Although bundling is ideal for some, there are a few exceptions.
Bundle discounts in Virginia can save you between 8% and 21% per year.

In Virginia, State Farm offers the most significant discount rate at 21%, whereas Travelers has the lowest rate at 8%. Those who get a State Farm policy can potentially save $403 when they bundle.

Bundles are a convenient way to combine your most important property insurance policies.

Bundling your home and auto insurance in Virginia offers convenience. If you have one provider that handles your insurance account, it's generally easier to file claims and build a good relationship with that representative.

In rare cases, it might be better not to bundle in Virginia.

MoneyGeek's analysis determined that it's still cheaper to bundle home and auto insurance in Virginia. However, it may be possible to find more affordable, unbundled policies. Nationwide's combination insurance costs $1,371 per year. Meanwhile, the cheapest State Farm auto insurance ($764) and the cheapest Nationwide home insurance ($886) costs $1,650 per year. This unbundled option costs $279 more than bundling with Nationwide.
About Mark Fitzpatrick
---
---